Getting
Senior Citizen Discounts
is Fun! - 2022


Senior Citizen Discounts
are
Everywhere!


Senior citizen discounts are all over the place.
Whoever said getting older was a bad thing obviously didn't know about senior discounts!

These discounts add up. $5 here, $2 there, $22 at the automobile service station, $150 on travel, $9 - $50 on dinner, $20 each month your cell phone.... You can save hundreds and even thousands of dollars each year just by using all the senior citizen discounts we have have available to us.

By taking advantage of senior citizen discounts our income goes further. And, we then have more money to spend where ever we want. All these discounts can enable many of us to live a higher quality of life.
Stores and Merchants
Love Senior Citizens


Another important thing to remember about senior citizen discounts is this: Most sales people know that as a senior citizen, you probably don't have the same amount of income as you did when you were working a job.

So, they usually go out of their way to help you with these discounts if they can.

Despite all the advertisements focused on youth products and being young…. getting older, and, becoming a senior citizen is NOT a negative thing. It's an Amzing time!

We have grandchildren, social security checks, more time to do what we want, AND, we get discounts all over the place.

We get senior citizen discounts on everything from groceries and restaurants (not just the early bird specials) to clothing, travel, transportation, automobile repair, and almost anything you can think of. Stores and merchants love senior citizens because they know we are serious shoppers. And, many of them have warm hearts too!
We've tried to make a fairly comprehensive list here to get you going. But, if there are any other great discounts for seniors that you know about, please drop us a line and let us know so that we can share it here with our fellow seniors.
Always Remember to
Ask


Always ask if there is
are Senior Citizen Discounts
wherever you go to buy anything.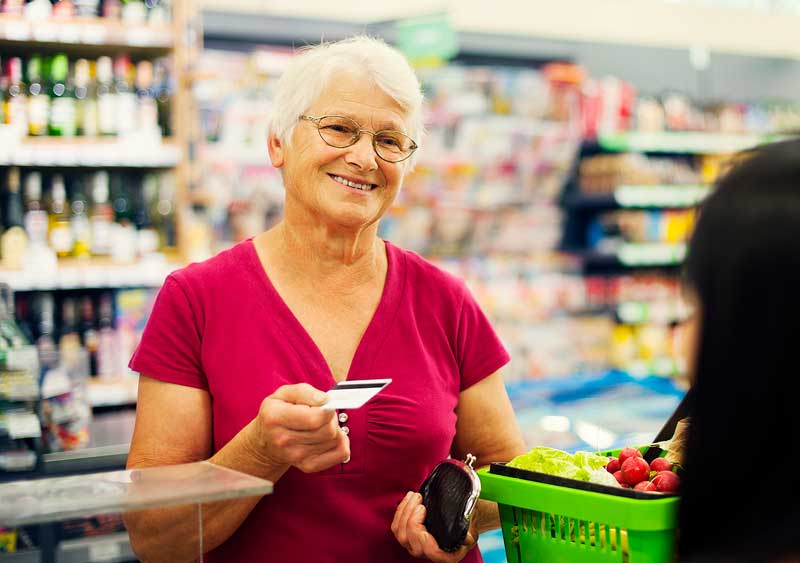 We consider this to be our #1 Savings Tip!
Always ask if there is a senior citizen discount. Everywhere you shop. You'll be surprised!

And, don't be shy. Always ask. It is so worth your while. Not all seniors discounts are advertised well. Or, even at all. If you ask, you won't miss any.

If you're quite elderly, and you look your age, most people are kind enough to tell you about any senior citizen discounts (as you are checking out at the register) if they have them. If they don't mention them, ASK. If you're a younger senior, you will usually always have to ask for it. And, maybe show ID.

BUT: Always ASK.

I have to say it again because too many of you will be too shy about it, or, thinking it may be a waste of time. But, it can save you hundreds and hundreds of dollars.

Asking for those "senior citizen discounts" pays off Big Time!

The worst that can happen is they tie you up, take you to a deserted place in New Jersey, and throw you in the river…. Not really. The worst that can happen is they say they don't have one. That's it. They don't have one. The words are not painful. And, how much time does that whole process take? Usually under 10 seconds.
You Make A Lot of Money Per Hour
by Asking


As a young man I had a lot of jobs. Many were on commission. Which means you only get paid a percentage on what you are selling. No salary.

The two questions for me always were: "How long does it take to make this sale?" And, "How much is the commission?"

From those two things I could figure how much money I was making per hour.
And, even if you used to work for a fixed salary, how much did you earn per hour? $20? $40? $75? Even, $200+?

What does this have to do with asking for senior citizen discounts?

Well, take a look:

If it only takes 10 seconds to ask ("Do you have senior citizen discounts?" that's all you have to say.), and, you only get a discount in just 1 out of 3 places you shopped, you only spent 30 seconds asking for that discount. Are you with me?

Now, let's say you got only that one discount today. And, that discount was just $4.

That means for your 30 seconds of work (asking in 3 different places) you made $4. For a full minute, that comes out to $8. For an hour, that comes out to $480.

Yes. At that rate you make $480 per hour just asking if a senior citizens discount is available.

Wow! Right?

Even if you only saved $2 on your day's purchases, you still are making $240 an hour just for asking, "Do you have senior citizen discounts?"

Still pretty great, right?

And, no one will ever say, "How dare you! What do you mean senior citizen discounts? Are you crazy?? Someone call security!!!"

That will never happen. I promise.

And, more often than you think, you'll be saving money in stores and service centers and restaurants and hotels and air fare, etc…. than you thought was even possible.

I have to tell you, when you start doing this, it is really fun! And, the pleasure never wears out!
A Special List
from AARP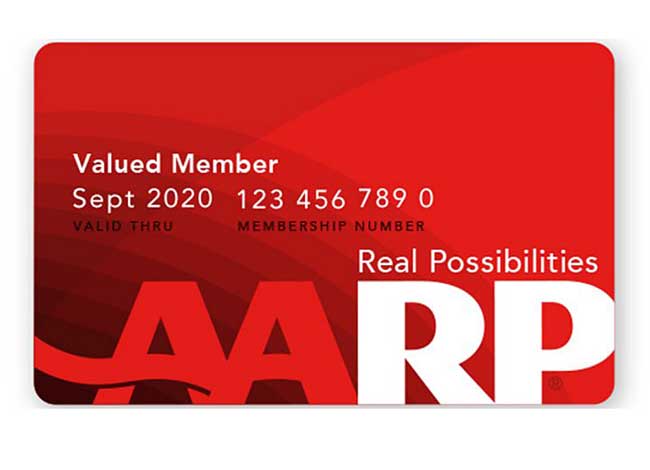 AARP is the #1 place to find senior citizen discounts on almost everything.
You'll be getting discounts all over the place with an AARP membership. If you don't have your membership yet, it is the BEST $16 you will spend this year.


As a bonus: Here's a great special little list from AARP of "10 Places to Ask for a Senior Citizen Discount" that you may not be thinking give senior citizen discounts.
Don't Miss
The BIG Digital Coupon Book


Since this article is specifically about discounts, how many of you clip coupons?

We don't all have the patience for that. But, you save a bundle with those coupons. Right?
Well, here's the digital (on line) coupon book.

If you're looking for almost every discount coupon out there, seniorliving.org puts out a "Big Book" each year just for you. The cost of the book is $20. But, as you know if you are a coupon shopper, you have thousands of dollars worth of coupons in there. All in one place.

The way we look at it is, if you only save $100 for the year, you're still $80 ahead. If you save $500, that was a spectacular $20 investment. Do you agree?

The Book is called: "The Senior List 2020 Digital Coupon Book"
Now, Let's Get to Your
Senior Citizen Discounts



We tried to group these for you. If you want to go to a category directly, just click on one of these links:


1)  Major Restaurants

Which Major Restaurants
Give Senior Citizen Discounts?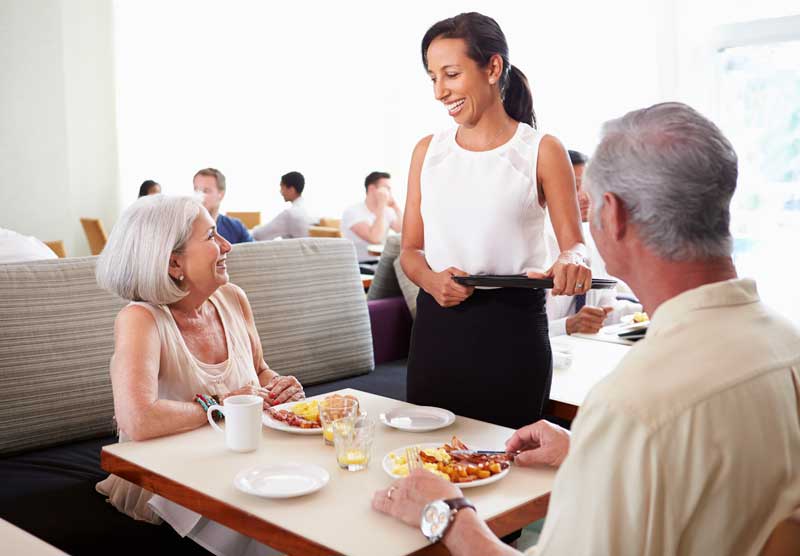 Which Major Restaurants Give Senior Citizen Discounts?



Which Grocery Stores
Give Senior Citizen Discounts?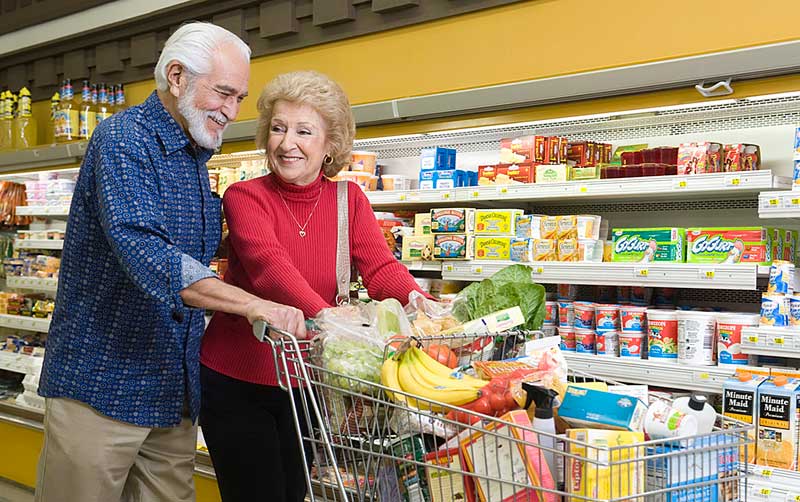 Save on groceries? You bet! And, because we need groceries every week, these savings add up big time!


Although some of the major retailers like Walmart and Kroger have discontinued their senior citizens discounts, there are still a good number of groceries that offer us special savings.
Most grocery stores that offer us a discount usually choose one day of the week, or, just one day of the month to offer these discounts.
So, we suggest you call your local markets and ask them what they do for seniors. You'll often find discounts on groceries that may not be well advertised.
Remember to ask them if there are any excluded products or memberships required.


Here we go:


Which Retail and Clothing Stores
Give Senior Citizen Discounts?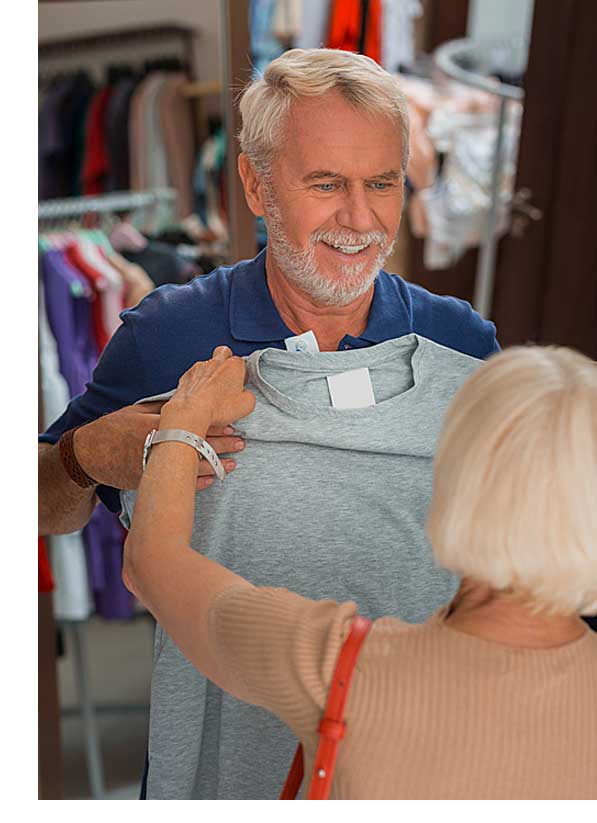 What About Travel Discounts
for Senior Citizens?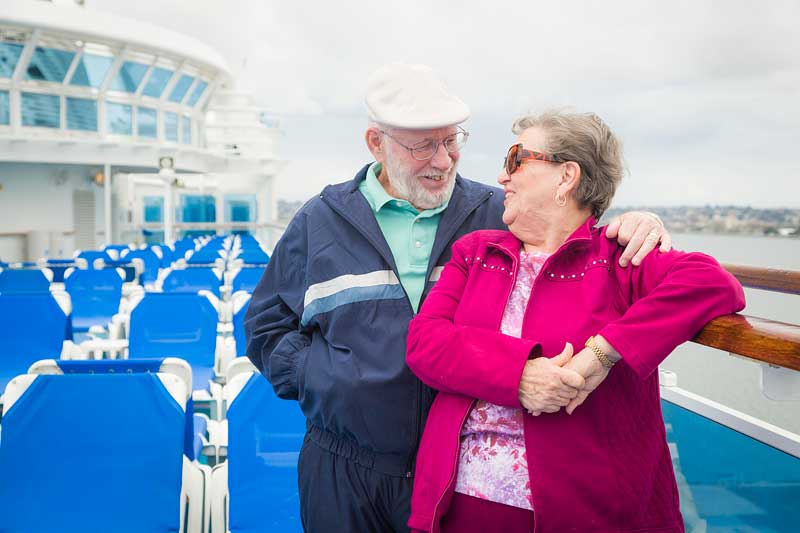 You bet!
Take a look:

Communication and Internet
Senior Citizen Discounts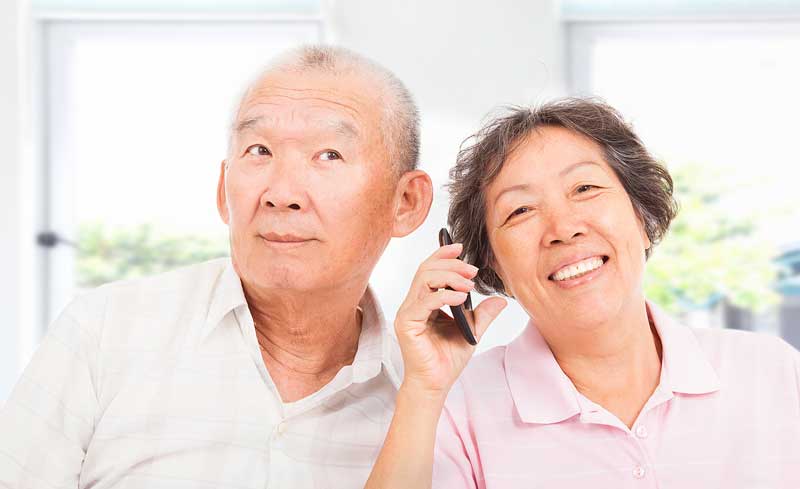 Most major internet service providers know that senior citizens are using cell phones these days. They also know that many seniors on a fixed income need to watch their expenses closely. SO, most major providers have special programs for senior citizens on low and fixed incomes.

AT&T: Plans are available for seniors at reduced costs.


Verizon: Verizon offers special plans and discounts for seniors. The Verizon Nationwide 65 Plus Plan offers a discounted rate for seniors.


Comcast: Offers discounts. Call them because the discounts vary by location.


T-Mobile: If you're over 55 they have a plan with unlimited talk, text, and LTE data for two lines for a set price of $60 per month.


Sprint: Has a line of cell phones specially marketed to seniors. These phones have easy to use accessible features, such as TTY/TDD support, LED alerts, and 911 shortcut keys. Unfortinately they don't doesn't offer a senior discount on cell phone plans.
Other discounts may be available to senior citizens.
Remember:  You have to ask for a senior citizen discount before paying for your products. Most locations are happy to give you a bit of a discount if you remember to ask for it.

Are There
Entertainment Discounts
for Senior Citizens?


Yep!
Just because we're going out to have some fun, doesn't mean we can't save some money too.
AMC Theaters: Get your senior discount tickets staring at age 60.


Cinemark: Call your location to see what their discount is and on which days.



Goodrich Quality Theaters:

  Ticket discounts starting at $5 for customers 62 and older; discounts on 3D movies.



Kennedy Space Center

: Savings on daily admission for 55-plus.


Landmark Theatres: Up to 30% off tickets for guests 62+. One of the things I like best about these theatres is they try to assist patrons who have special needs.


TripBeat: Save up to 40% off on select 7-night resort vacation rentals in worldwide destinations.


U.S. National Parks: The lifetime pass is $80 for senior citizens. There is also a 50% discount off additional services including camping. Turnoing 62 has it's benefits if you love the parks.

Wikibuy
Automatic, OnLine Discounts


Here's an interesting one if you enjoy shopping on line and don't want to have to go to every single website that has your product to find the best price.

Wikibuy can automatically give you the best online buy when you shop on line.

Here's what they say.
"Wikibuy gets you better offers, automatically applies
the best coupon code at checkout, and lets you know
when prices drop on products you've viewed and purchased."


You can read their terms of service here.
These guys really work for you. And, the service is free.
Want to Know
The Best Kept Discount Secret?


It's not really a "secret". But, it might as well be for all the people that know about this.

The best discounts are to be found in refurbished electronics. Properly professionally refurbished Smartphones, iPhones, TVs, Laptops, Desk Tops, iPads, etc......
What Actually Does
Refurbished Mean?


I know, most people think that's the junk that didn't make it through the assembly line on the first try. So, they fix it up, get it working, and sell it at a discount.

Right?

Well, actually those are not bad. The reason is, a person had to go over the entire item and see what wasn't working and what was.

In other words, these items are actually MORE reliable than the production line ones because everything on the item has been checked out by a human being and tested.

Great. Right?

So, why is the warranty shorter?

Because: For the additional hundreds of dollars you're going to spend on the one fresh off the production line, you have to get something else.

And, that's all there is to it.
Let's Talk About
Getting the Very Best Deal

with a Warranty


Now, if you are looking for senior citizen discounts, you're smart. If you're looking to save the most money, refurbished electronics is the smart way to go.

These are discounts on the products you want to use every day.

If you must have new, unused, this will not be for you. So, don't waste your time here.

However, if you want the very best name brand products, that work 100%, with a 1 year warranty, At The Very Best Price, you have found you supplier.

I buy refurbished all the time. Because that is the smart money. Buying electronics this way, I have lots of money left for other things. AND, I have NEVER been disappointed.
Who
is Doing the Refurbishing?


Who is refurbishing the items? That makes the difference.

Back Market is the #1 World Wide refurbishing supplier in the world today.


"Back Market is the leading global marketplace for refurbished electronics. Our mission? To fight e-waste by giving expertly restored devices a second life. 
Like-new devices. Second-hand prices. On Back Market, every device has been checked and restored by experts." from the Backmarket website


And, that's what Back Market is all about. The very BEST, and VERY BIGGEST refurbished (previously owned, that's right, "second hand") equipment seller in the entire world.

Why?

Because they sell products, previously owned, that have been completely gone over, and put into 100% working order, with a Full One Year Warranty. Their quality of work has become world famous. And, their work is excellent.
Another great feature: This is not just senior citizen discounts. These discounts are for everyone. The whole family.

Buying
Second Hand?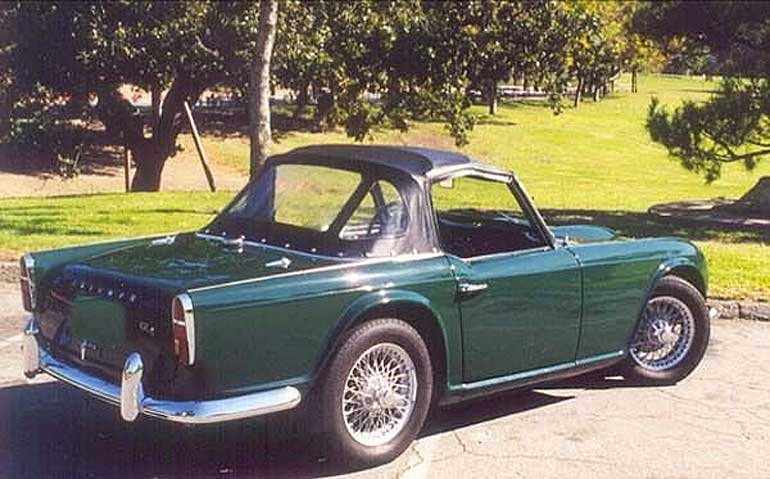 Triumph TR4
If you are like me, you have gotten some of the best deal in your life this way. I bought a Triumph TR4 sports car when I was 22 years old. I paid $400 for a $10,000 car. Drove it like crazy. And, had the time of my life.

I've been buying "2nd Hand" since. And, more often than not, I save more money this way than even with the very best senior citizen discounts.

If you really need "brand new" you don't need to read any further.

On the other hand, if you want to save hundreds of dollars on the best electronics in the world, you're going to want to read on.
The #1
Refurbished Seller In the World


The #1 refurbished seller in the entire world is Back Market.

Why?

Because they take every item, and FULLY go over it, putting it into tip top working order, like new, functionality. And, then they guarantee it for a full year.

Yes, there may be some minor scrapes and marks on the items. If that matters to you. Buy brand new. If you'd rather save the extra dollars (like $420 extra dollars on an iPhone 11 Pro) to spend on more fun things, Back Market is the place for you (and me!)

Before Back Market, not one of the 2nd hand items I bought had any warranty.

NOW, how about a full 1 year warranty?

A full year!

It's like buying brand new. EXCEPT, you can have an $1,149 iPhone 11, unlocked, with a full 1 year warranty, for $729.99*.
*as of this writing, September 18, 2021

A $420 savings!

Is that for you? Or, are you someone who needs production line, brand new, never touched, for $420 more?

Either way, they are both going to work exactly the same way. It's personal taste. It depends on what is more important to you. A "New" phone or $420. Both have a 1 year warranty.

Personally, I like going out to nice dinners. And, that $420 bought me many.

If functionality is more important to you than pristine out of the box new, you're going to get:


The exact same name brand product


With a full 1 year warranty


For a whole lot less money

Go take a look: Back Market.

Senior Citizen Discounts
CONCLUSION



We hope you found this list energizing and inspiring. You can save loads of money with senior citizen discounts. You earned them! Use them.
There are all kinds of Wonderful Discounts for Senior Citizens to be had in every type of retail store, travel agency, or restaurant imaginable.
Not every store has senior citizen discounts. But, a lot do. And, many don't advertise them very well.
So: Our Most Important Point to Remember is this:
Wherever you are, in person, on the phone, even on line: ALWAYS ask if there are senior citizen discounts before you pay for anything. You'll be surprised at how much you start saving! Even in places you'd never expect.
Enjoy Those Senior Citizen Discounts!  ~ William, Fiona, and Charlotte
go to:
Senior Citizens Discounts with AARP
Which Stores Offer Unadvertised Discounts?

What is The Senior Discount Age?
Some
Letters from Our Readers



Monica C.  -  NY, NY


William, Thank you so much for all your wonderful information. I love your website and on this page I learned how to save so much more money. I didn't realize I could get a grocery discount. We're both retired and my mother in-law lives with us. So there are 3 of us in the house and the grocery bill adds up. Especially when the kids come to visit. 3 of mine and 4 of his! Great stuff! Can't wait to see what's next.

Sincerely, Monica



Carl A.  -  Montgomery, AL

Thanks for sharing this wonderful article. Never knew about these Senior Discounts. Thank You So Much.

Carl A



Elle H.  -  Jackson, WY

Cool!! this will help seniors have a bright future.

Elle H



Marvin W.  -  Bangor, ME

I get my $12 membership back many times over already. Some deals are negotiated by AARP and that's why they are exclusive to members.

Marv



Charles Y.  -  Edmonton, Alberta

These deals are amazing. I am a senior citizen this year and these discounts will help me have more fun.



Charles W



Alex D.  -  Springfield, MI

When my cable bill increased I called my provider. I explained that I am paying for channels I don't view. I told them as a senior citizen I am on a limited budget and I watch what I spend closely. Guess what? They are now giving me a discount each month for three years for being on of their loyal customers. As you said, ASK. It really pays to ask. Be nice about it and don't complain. You have nothing to lose! You can share this letter on your website.

Thanks, Alex



Bob G.  -  Amarillo, TX

I just found out that MOST ACE HARDWARE STORES have Senior Citizens discounts too!
Goodwill industries discount is 25% all day Wednesday, 55+, in Texas.

Bob G



Lois S.  -  Rockford, IL

Love this list!

Lois



Larry T.  -  Los Angeles, CA

I get 15% off at Denny's for the whole table. Great!

Larry



Andrea T.  -  Madison, WI

Thank you for sharing this list. I am a nursing assistant in an elderly retirement home. This list will help me a lot with my job.

Sincerely, Andrea



Josh O.  -  Van Nuys, CA

This is a good list. I shared it with my Grandpa. He says it is very good. And, he says Thank you.



Josh



Gerri K.  -  Brooklyn, NY



Ross Dress For Less, senior discount 55+, 10% off Tuesday.



Laetitia A.  -  Des Moines, IA
Thank you for sharing this post with us. We are already saving some nice money.

Warm Regards, Laetitia



Ben L. - Phoenix, AZ

This is a very nice blog. I shared this post's link to all the seniors in my contacts list.

Ben L



Jerome M.  -  Tampa, Fl

This is a perfect list. We love going out to eat and traveling every year. And, I got a better rate on our cell phones.

Thanks William, Jerome and Sylvia M



Georgina Y.  -  Oklahoma City, OK

This is an awesome post for Senior Citizens. All kinds of discounts! Thank you for sharing it. I also love your post on dancing for elderly senior citizens.

Have a Great Day, Georgina



Edgar G.  -  Bronx, NY

This is a fantastic listing of savings and very timely for me to receive as I recently retired just two months ago. I have added a link to this post on both my blog post and my eBook. I am also enjoying your exercise page. I really need this one. It's time to get back in shape. Well, at least lose a few pounds. Keep up the good work.

Thanks William!,  Edgar



Rosemary R.  -  Denver, CO

ROSS has 10% discount for Seniors on Tuesdays. NORMS has their senior citizen discounts after 2pm.

Rose



Burt W.  -  Santa Fe, NM

LOOKS GOOD TO ME AT 83.

Burt



Jay T.  -   Pittsburgh, PA

Hi William,
Clearview Federal Credit Union offers a Free Checking account for seniors 50+

Jay T




Leslie D.  -  Seattle, WA

AARP has more senior citizen discounts than we realized. Wow! Fun!!

Les


We'd love to hear from you too!
You can drop us a line here.


Thanks!  ~ William, Fiona, Charlotte