Beautiful and Funny
Poems
for


Senior Citizens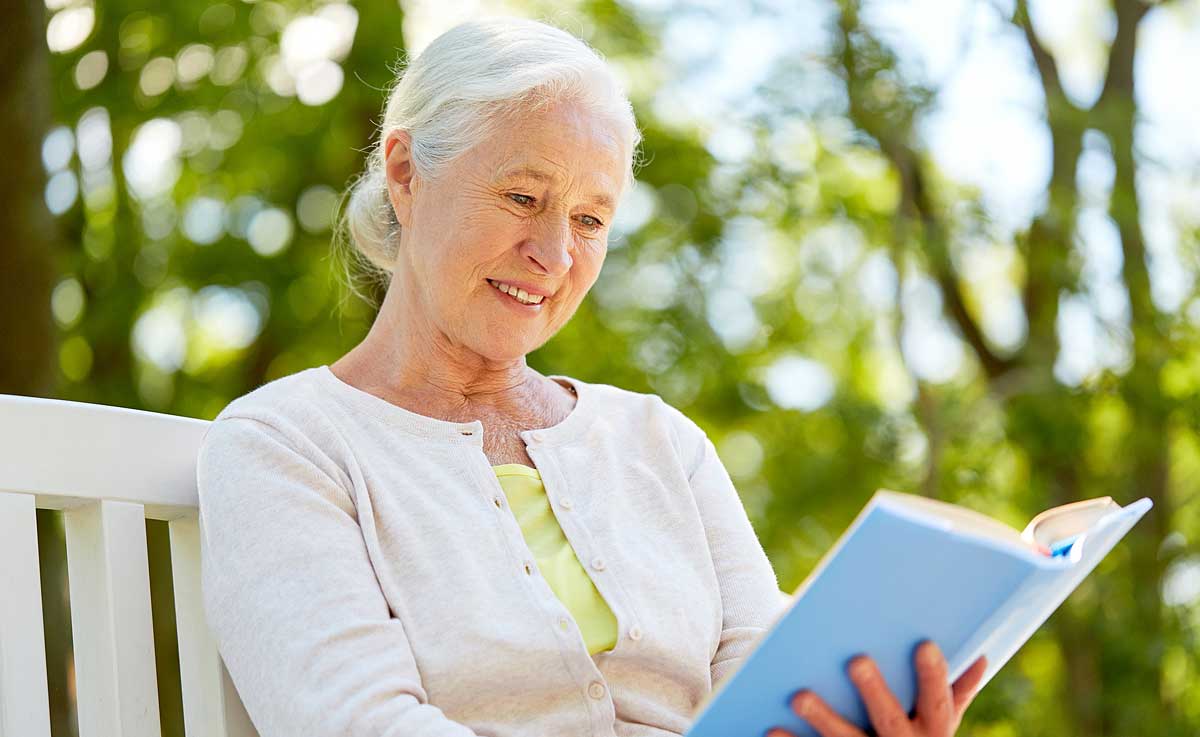 Sweet, Beautiful, and Funny Poems for senior citizens. When we feel like reading. But, not reading too much.

When we want to remember. When we want to dream. When we just want to enjoy some quiet time.

Our choices of poems include only uplifting choices. Choices that warm our hearts. Choices that make us laugh. Choices that are just plain enjoyable to read and put a smile on our faces.

We hope you will enjoy our favorite poems for senior citizens.
Our Top 22 Poems
for
Senior Citizens
There are so many great poems for senior citizens out there. And, we think, there are just too many depressing ones also. Why do people write those things.

At We Love Our Granny .com one of our main goals is to brings Joy to seniors of every age. We Promise: This website will never be a downer.

So, in selecting Our Favorite Poems for Senior Citizens, we used that as our primary guideline.

You will see poems from very famous authors, not so famous authors, and unknown authors. We only care that the proms are good ones that bring at least a smile to your face.

OK. Enough babble from me.

Here are our Top 22 favorite poems for senior citizens: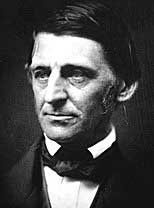 Ralph Waldo Emerson
"This is my wish for you:


Comfort on difficult days,

smiles when sadness intrudes,
rainbows to follow the clouds,
laughter to kiss your lips,
sunsets to warm your heart,
hugs when spirits sag,
beauty for your eyes to see,
friendships to brighten your being,
faith so that you can believe,
confidence for when you doubt,
courage to know yourself,
patience to accept the truth,
Love to complete your life."


-  Ralph Waldo Emerson  -
The Senility Prayer


God, grant me the Senility to forget the people I never liked anyway,

the good fortune to run into the ones that I do,

and the eyesight to tell the difference.
-  Unknown  -

I'm Fine Thank You

I'm Fine Thank You There is nothing the matter with me
I'm as healthy as can be.
I have arthritis in both my knees
And when I talk, I talk with a wheeze,
My pulse is weak and my blood is thin,
But I'm awfully well for the shape I'm in.
Arch supports I have for my feet,
Or I wouldn't be able to go on the street.
Sleep is denied me night after night,
But every morning I find I'm all right,
My memory is failing, my head's in a spin
But I'm awfully well for the shape I'm in.
The moral is this - as my tale I unfold,
That for you and me who are growing old,
It's better to say, "I'm fine" with a grin,
Than to let folks know the shape we're in.
How do I know that my youth is all spent?
Well my 'get up and go' has got up and went.
But I don't really mind when I think with a grin,
Of all the grand places 'my get up' has been.
Old age is golden, I've heard it said,
But sometimes I wonder as I get into bed,
With my ears in the drawer, my teeth in the cup,
My eyes on the table until I wake up.
Ere sleep overtakes me, I think to myself
Is there anything else I could lay on the shelf?
When I was young, my slippers were red;
I could kick my heels right over my head.
When I got older, my slippers were blue;
But still I could dance the whole night through.
But now I am old, my slippers are black;
I walk to the store and puff my way back.
I get up each day and dust off my wits,
And pick up the paper and read the 'obits'.
If my name is still missing, I know I'm not dead -

So I have a good breakfast and go back to bed!

-  Scottish Traditional  -
When I'm an Old Lady

When I'm an old lady, I'll live with my kids, and make their life happy and filled with such fun. I want to pay back all the joy they've provided, returning each deed. Oh, they'll be so excited. When I'm an old lady and live with my kids.
I'll write on the wall with red, white, and blue; and bounce on the furniture wearing my shoes. I'll drink from the carton and then leave it out. I'll stuff all the toilets and oh, they'll shout. When I'm an old lady and live with my kids.
When they're on the phone and just out of reach, I'll get into things like sugar and bleach. Oh, they'll snap their fingers and then shake their head, and when that is done I'll hide under the bed. When I'm an old lady and live with my kids.
When they cook dinner and call me for meals, I'll not eat my green beans or salads congealed. I'll gag on my okra, spill milk on the table, and when they get angry, run fast as I'm able. When I'm an old lady and live with my kids.
I'll sit close to the TV, through the channels I'll click. I'll cross both my eyes to see if they stick. I'll take off my socks and throw one away, and play in the mud until the end of the day. When I'm an old lady and live with my kids.
And later in bed, I'll lay back and sigh, and thank God in prayer and then close my eyes; and my kids will look down with a smile slowly creeping, and say with a groan, "she's so sweet when she's sleeping." when I'm an old lady and live with my kids.

-  Unknown  -

When I Was in Younger Days

When I was in younger days
I weighed a few pounds less.
I needn't hold my tummy in
To wear a belted dress.

But, now that I am older
I've set my body free:
There's the comfort of elastic
Where once my waist would be.

Inventor of those high heeled shoes
My feet have not forgiven
I have to wear a nine now
But, used to wear a seven.

And, how about those pantyhose?
They're sized by weight, you see.
So, how come when I put them on
The crotch is at my knees?

I need to wear these glasses
As the print's been getting smaller.
And, it wasn't very long ago
I know that I was taller!

Though my hair has turned to gray,
And, my skin no longer fits,
On the inside I'm the same old me. It's the outside's changed a bit.

-  unknown  -
Here's an All Time Classic poem called "She Walks in Beauty."
This poem was written July 12, 1814 by Lord Byron. It is one of the most Classic Romantic Love Poems of All Time. It has been read to countless woman by their suitors.
We chose it as one of our top 22 poems for senior citizens because: We found out it was sent to Ann from Charlie 61 years ago.
Ann and Charlie
She Walks in Beauty


She walks in beauty, like the night
Of cloudless climes and starry skies;
And all that's best of dark and bright
Meet in her aspect and her eyes:
Thus mellowed to that tender light
Which heaven to gaudy day denies.
One shade the more, one ray the less,
Had half impaired the nameless grace
Which waves in every raven tress,
Or softly lightens o'er her face;
Where thoughts serenely sweet express
How pure, how dear their dwelling place.
And on that cheek, and o'er that brow,
So soft, so calm, yet eloquent,
The smiles that win, the tints that glow,
But tell of days in goodness spent,
A mind at peace with all below,
A heart whose love is innocent!
When The One

When the one whose hand you're holding
Is the one who holds your heart
When the one whose eyes you gaze into
Gives your hopes and dreams their start,
When the one you think of first and last
Is the one who holds you tight,
And the things you plan together
Make the whole world seem just right,
When the one whom you believe in
puts their faith and trust in you,
You've found the one and only love
You'll share your whole life through

-  unknown  -
Smiling


When the weather suits you not, Try smiling.
When your coffee isn't hot, Try smiling.
When your neighbors don't do right,
Or all of your relatives fight,
Sure 'tis hard, but you might Try smiling.
Doesn't change the things, of course-Just smiling.
But it cannot make them worse-Just smiling
And it seems to help your case,
Brightens up a gloomy place,
Then, it sort o' rests your face-Just smiling.

-  unknown  -

Happiness


We waste most of the time,
trying to find that one thing we all desire,
happiness.
But what we all do not know is,
happiness lies in everything,
even the littlest things.
Happiness lies in a beautiful day,
where the sun is up,
and the sky is in a shade of blue.
Happiness lies in the people we love,
a lover,
a friend,
a family member.
Happiness lies in a good cup of coffee,
and a friend we share lovely conversations with.
Happiness lies in wonderful moments,
Happiness lies in music,
the ones we dance and sing along to.
Happiness lies in someone's laughter,
and a smile so bright,
it shines one's heart.

Happiness lies in everything surrounding us.

-  Tangerine  -

Rudyard Kipling
Here's another Classic Poem and favorite most all of us seniors have seen before. Most of us, as young men, were greatly inspired by it. Rudyard Kipling's "If". So, in our top 22 poems for senior citizens, here it is:

If—

If you can keep your head when all about you
Are losing theirs and blaming it on you,
If you can trust yourself when all men doubt you,
But make allowance for their doubting too;
If you can wait and not be tired by waiting,
Or being lied about, don't deal in lies,
Or being hated, don't give way to hating,
And yet don't look too good, nor talk too wise:
If you can dream—and not make dreams your master;
If you can think—and not make thoughts your aim;
If you can meet with Triumph and Disaster
And treat those two impostors just the same;
If you can bear to hear the truth you've spoken
Twisted by knaves to make a trap for fools,
Or watch the things you gave your life to, broken,
And stoop and build 'em up with worn-out tools:
If you can make one heap of all your winnings
And risk it on one turn of pitch-and-toss,
And lose, and start again at your beginnings
And never breathe a word about your loss;
If you can force your heart and nerve and sinew
To serve your turn long after they are gone,
And so hold on when there is nothing in you
Except the Will which says to them: 'Hold on!'
If you can talk with crowds and keep your virtue,
Or walk with Kings—nor lose the common touch,
If neither foes nor loving friends can hurt you,
If all men count with you, but none too much;
If you can fill the unforgiving minute
With sixty seconds' worth of distance run,
Yours is the Earth and everything that's in it,
And—which is more—you'll be a Man, my son!

-  Rudyard Kipling -
William Wordsworth
I Wandered as a Lonely Cloud

I wandered lonely as a cloud
That floats on high o'er vales and hills,
When all at once I saw a crowd,
A host, of golden daffodils;
Beside the lake, beneath the trees,
Fluttering and dancing in the breeze.
Continuous as the stars that shine
And twinkle on the milky way,
They stretched in never-ending line
Along the margin of a bay:
Ten thousand saw I at a glance,
Tossing their heads in sprightly dance.
The waves beside them danced; but they
Out-did the sparkling waves in glee:
A poet could not but be gay,
In such a jocund company:
I gazed – and gazed – but little thought
What wealth the show to me had brought:
For oft, when on my couch I lie
In vacant or in pensive mood,
They flash upon that inward eye
Which is the bliss of solitude;
And then my heart with pleasure fills,
And dances with the daffodils.

-  William Wordsworth  -
Emily Dickinson
We couldn't have a list of poems for senior citizens without one cheerful one from Emily Dickinson. This little poem hints of a carefree life most of us spent a lot of time dreaming about. And, it always seems to make us start dreaming again. Isn't it such a marvelous feeling?!

How Happy is The Little Stone


How happy is the little Stone
That rambles in the Road alone,
And doesn't care about Careers
And Exigencies never fears —
Whose Coat of elemental Brown
A passing Universe put on,
And independent as the Sun
Associates or glows alone,
Fulfilling absolute Decree
In casual simplicity —

-  Emily Dickinson  -
No matter how old we get, the coming of Springtime never gets tiring. It is always exciting. Always reviving. It refreshes every heart. Enjoy this one of our top 22 poems for senior citizens from Philip Larkin:


Coming

On longer evenings,

Light, chill and yellow,

Bathes the serene

Foreheads of houses.

A thrush sings,

Laurel-surrounded

In the deep bare garden,

Its fresh-peeled voice

Astonishing the brickwork.

It will be spring soon,

It will be spring soon—

And I, whose childhood

Is a forgotten boredom,

Feel like a child

Who comes on a scene

Of adult reconciling,

And can understand nothing

But the unusual laughter,

And starts to be happy.

-  Philip Larkin  -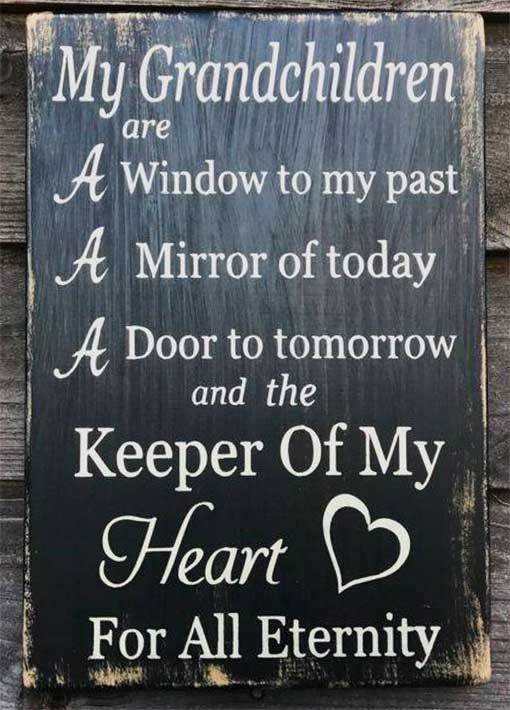 I have a great love for old time Romance. We have to include at least one of these in our top 22 poems for senior citizens. You know, Romance the Old Fashioned way with candy and flowers. Holding the door for your girl.... Formality and grace. When the first simple kiss, from that special person, was the most incredible and magnificent thing in the entire universe. Do you remember? Of course you do! We lived in a magnificent time.

Now, here is one of my very favorite Romantic Poems for senior citizens from Leigh Hunt (1784 - 1859). And, I want to dedicate this one to everyone who remembers their first great kiss (we all remember!....)
Rondeau

Jenny kissed me when we met,

    Jumping from the chair she sat in;

Time, you thief, who love to get

    Sweets into your list, put that in:

Say I'm weary, say I'm sad,

    Say that health and wealth have missed me,

Say I'm growing old, but add,

    Jenny kissed me.

-  Leigh Hunt  -
Here is another very special one in our poems for senior citizens from a very gifted young writer named Clairel Estevez:
The First Kiss

Remember the first time that we went out?
I was wearing a new dress,
Made of lace with buttons down.
You were wearing those old boots
That so loudly hit the ground.
And the night was calm –serene;
As we walked under the clouds.
We slowly made our way
To the oak behind your house,
There were flowers everywhere
And lit candles all around.
Then we safely climbed the tree
On its branches, we sat down.
Our feet swung in the thin air-
Our hearts hung on a thick bond.
There, you stole a kiss from me
I kissed you back- I had no doubts
And then we smiled to the moon
As though she knew, our lips would wow.
The dulcet moment of our first kiss!
It felt like a tale that angels wrote down.

-  Clairel Estevez  -
And, in our top poems for senior citizens, one just for that very special sister:
Very Special Sister

Very Special Sister (Sister Poems) For many years we've shared our lives
One roof we once lived under....
Sometimes we laughed, sometimes we cried
Through winter storms and thunder.
The younger years have faded fast
We've gone our separate ways....
But through all time our friendship lasts
Our bond in life remains.
As summer brings the happy times
The autumn winds will whisper....
A closer friend I'd never find
Than the one I call my Sister.

-  Vernon  -
Oh my Gosh! I am so glad I found this one! We all agreed it had to be in our top 22 poems for senior citizens. (If I was a bit more talented I might have written it myself!)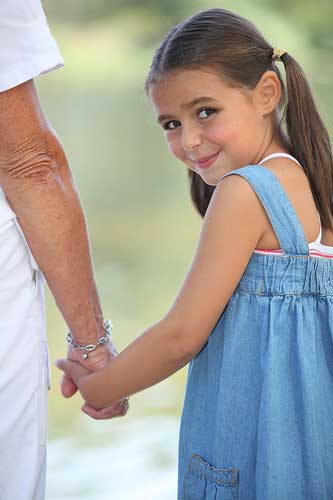 Walking With Grandma

I like walking with Grandma,
Her steps are short like mine.
She doesn't say "Now hurry up!"
She always takes her time.
I like to walk with Grandma
Her eyes see things like mine do,
Wee pebbles bright, a funny cloud,
Half hidden drops of dew.
Most people have to hurry,
They do not stop to see.
I'm glad that God made Grandma
Unrushed and young like me!

-  unknown  -
Happiness Is Fun

Happy is as happy does
When all is said and done
Truly being happy
Starts with having fun
Set those happiness endorphins free
To flood your stressed out brain
With lots of happy thoughts
To relax and ease the strain

Eat chocolate
And laugh-a-lot
Chew chilis hot and red
Wear bright colours instead
Keep a dog or a cat
Try yoga on a mat
Feel sunshine warm your being
Seek beauty for the seeing
Classical music wins by miles
Exchanging lots of smiles
That's how to raise your spirit
Lift your body and your mind
This daily dose of happiness
Is a pleasure - you will find.

-  Pauline Oliver  -

Spring is Here!

Spring is here,
In the air,
You can smell it coming,
On the trees,
Leaves are green,
Caterpillars sunning.

Birds are back,
gGrass is out,
Busy bees are humming,
On the trees,
Leaves are green,
Caterpillars are sunning.

-  unknown  -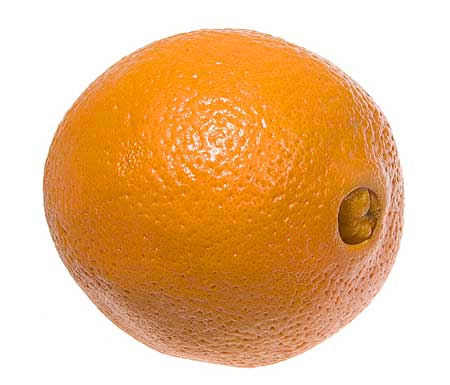 The Orange

At lunchtime I bought a huge orange
The size of it made us all laugh.
I peeled it and shared it with Robert and Dave—
They got quarters and I had a half.
And that orange it made me so happy,
As ordinary things often do
Just lately. The shopping. A walk in the park
This is peace and contentment. It's new.
The rest of the day was quite easy.
I did all my jobs on my list
And enjoyed them and had some time over.
I love you. I'm glad I exist.

-  Wendy Cope  -
Here is an amazingly short and wonderful poem for senior citizens who feel stuck. We have had more emails from seniors who have made remarkable changes in their life because of this little inspirational gem than any other!
To Be More Alive


And then I realized
that to be
more alive
I had to
be less
afraid
so
I did it…
I lost my
fear
and gained
my whole life.

-  unknown  -
An Amazing Thing Happens

An amazing thing happens when
you get honest with yourself and
start doing what you are capable of that makes you happy.
Things you love.

You stop wishing for the evening.
You stop merely looking forward to special events when your loved ones visit.

You begin to live
in each moment.
And, you start feeling
like a human being again.

You just ride the wave that is life again,
with this feeling of
contentment and joy.
You find yourself smiling more.

You move fluidly,
steadily,
calmly,
and gratefully.

A veil is lifted,
and a whole new perspective
is born.

-  unknown  -
This last one of our poems for seniors citizens is one of our very favorites of all time. It is dedicated to ALL of our so very Beautiful senior ladies: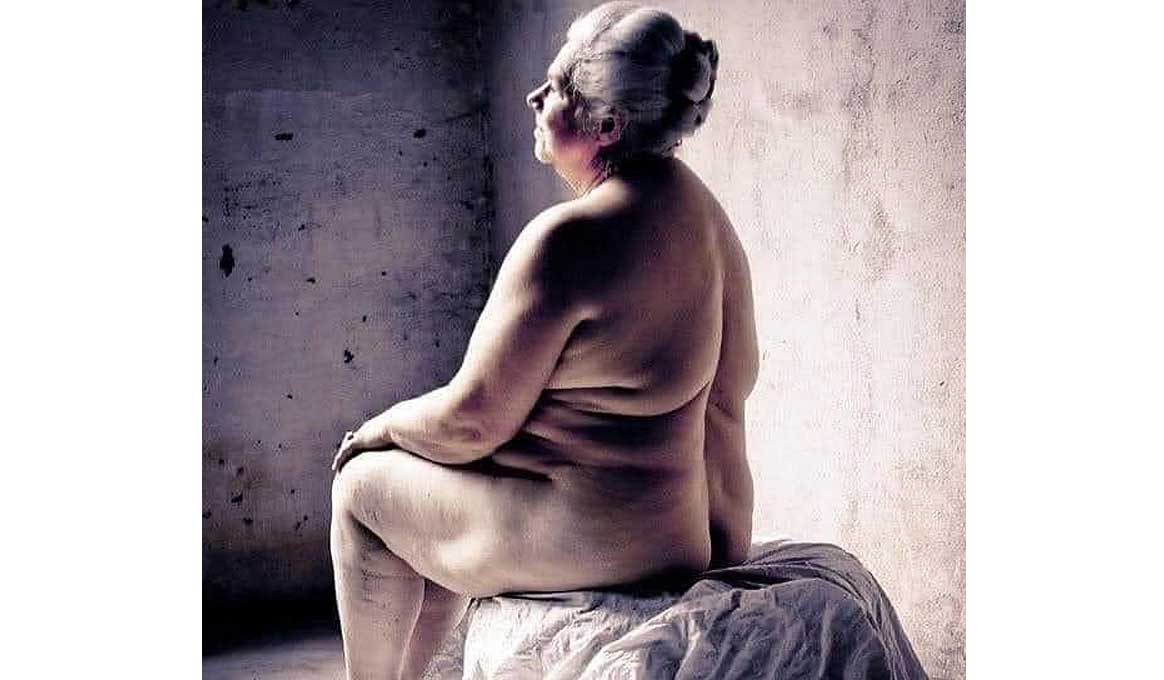 by Suzanne Reynolds

She Was Beautiful....

.... but she didn't know what that meant.

When she was a little girl
they told her she was beautiful
but it had no meaning
in her world of bicycles
and pigtails
and adventures in make-believe.

Later, she hoped she was beautiful
as boys started taking notice
of her friends
and phones rang for
Saturday night dates.

She felt beautiful on her wedding day,
hopeful with her
new life partner by her side
but, later,
when her children called
her beautiful,
she was often exhausted,
her hair messily tied back,
no make up,
wide in the waist
where it used to be narrow;
she just couldn't take it in.

Over the years, as she tried,
in fits and starts,
to look beautiful,
she found other things
to take priority,
like bills
and meals,
as she and her life partner
worked hard
to make a family,
to make ends meet,
to make children into adults,
to make a life.

Now,
she sat.
Alone.

Her children grown,
her partner flown,
and she couldn't remember
the last time
she was called beautiful.

But she was.
It was in every line on her face,
in the strength of her arthritic hands,
the ampleness that had
a million hugs imprinted
on its very skin,
and in the jiggly thighs and
thickened ankles
that had run her race for her.

She had lived her life with a loving
and generous heart,
had wrapped her arms
around so many to
to give them comfort and peace.

Her ears had
heard both terrible news
and lovely songs,
and her eyes
had brimmed with,
oh, so many tears,
they were now bright
even as they dimmed.

She had lived and she was.
And because she was,
she was made beautiful.



Photo credit: Nina Djerff
Model: Marit Rannveig Haslestad
We hope you have enjoyed our poems for senior citizens. We hope they put a smile in your day and maybe inspired you to get going on some things you have been wanting to do.
If you have any favorites (there are sooo many) that you can share with us, please send them to us here. We look forward to seeing them!

Have a Most Wonderful Day!  ~ William, Fiona, and Charlotte