What is the
Senior Discount Age - 2021



At what age do we start getting the discounts?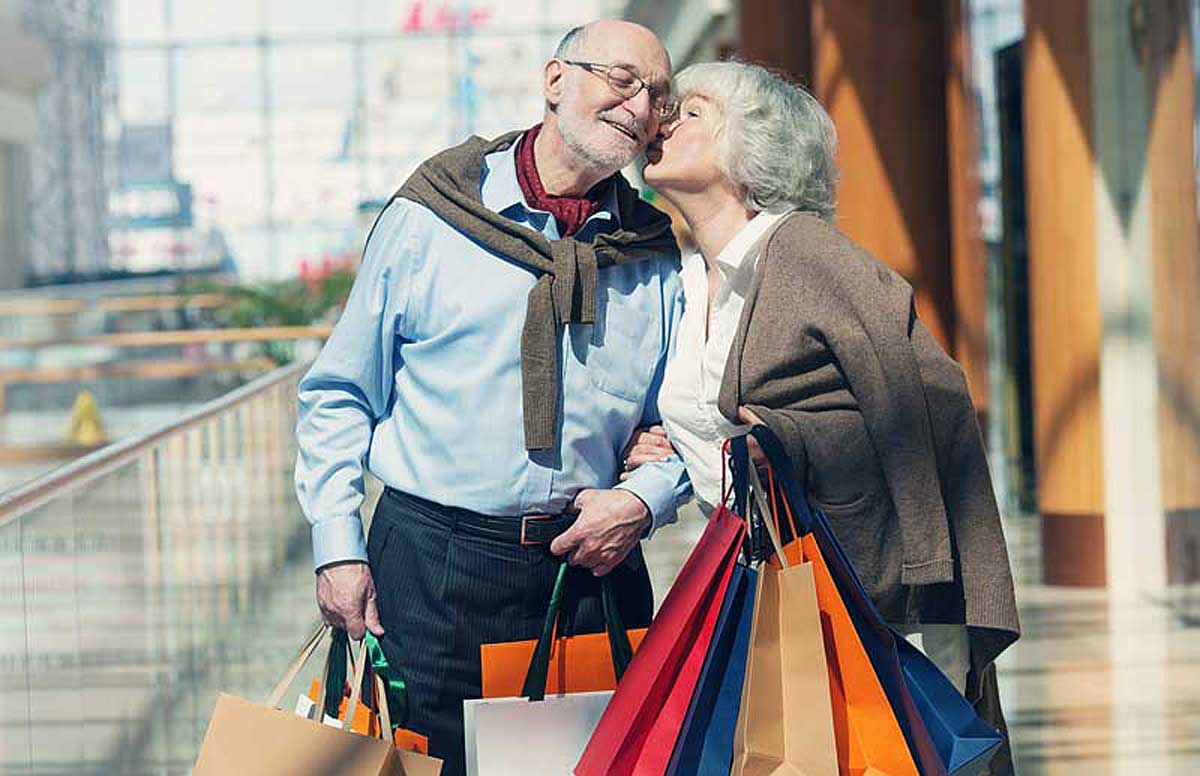 What is the senior discount age? When do we start cashing in on this glorious landmark title of "Senior Citizen"?

It's not the same everywhere. Usually it's anywhere from age 50 - 65. If you're already 65+, you're going to be getting them ALL!

HOWEVER: Being at or above the senior discount age does NOT mean you're going to receive all the discounts.
Why?
Because there are many that are not advertised and you have to ask for them.

Today, you're going to learn the easy way to do this.
Not ALL
Senior Discounts are Advertised


Sometimes, no matter what your age you have to ask: "Is there a senior discount?"

This is important.

You know, we become senior citizens, and are looking forward to the benefits, BUT we often don't realize we have to ask for many of them. Getting all the available seniors discounts is all about asking.

Yes, you can be 80 (the top minimum age for senior discounts), look 80, and still not get the available senior discounts unless you…. ASK.
ASKING
becomes a wonderful habit!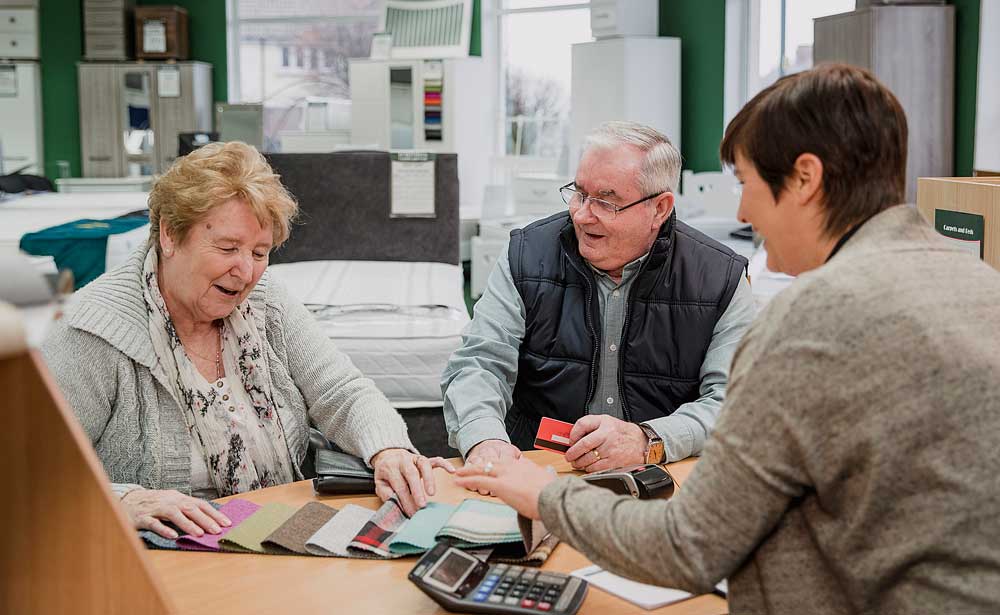 In the beginning, many of us are often too SHY to ask for our senior discount.
Do you know, and maybe you've had the same experience, I've met men and women who missed out on thousands of dollars of savings because they were past 70 years of age and still not asking for their discount!

Yes, SHY.

"Oh, I don't want to ask"
"What if they say, 'No'?"
"I'll do it next time."
"It's not that much. Let's just pay for it and go."
"I'll feel so foolish."


I've heard ALL of these things. Even from my own mother!

DON'T BE SHY!

Shyness has never paid off. EVER. In our entire lives. Right?

Remember being in Jr High School? You wanted to go out with a certain someone, BUT, OMG (Oh My God!), you couldn't even look the person in the eye. Much less say "Hello". Right?

Then you find out 3 or 4 years later that that special someone wanted to meet you and thought you weren't interested in them? Guys especially can relate to this one…

WELL, as senior citizens it's the same shyness that keeps a lot of us from saving a bundle! Asking, overcoming the shyness, is our new obstacle to conquer.
An easier way to ask for your discount is to say, "What is the senior discount age here, please?" That way you don't ask directly. (You can ask more directly later. When you're a Pro!)

No One
is
Going to Hate You


or get angry at you, or scowl, or be upset at you…..
when you ask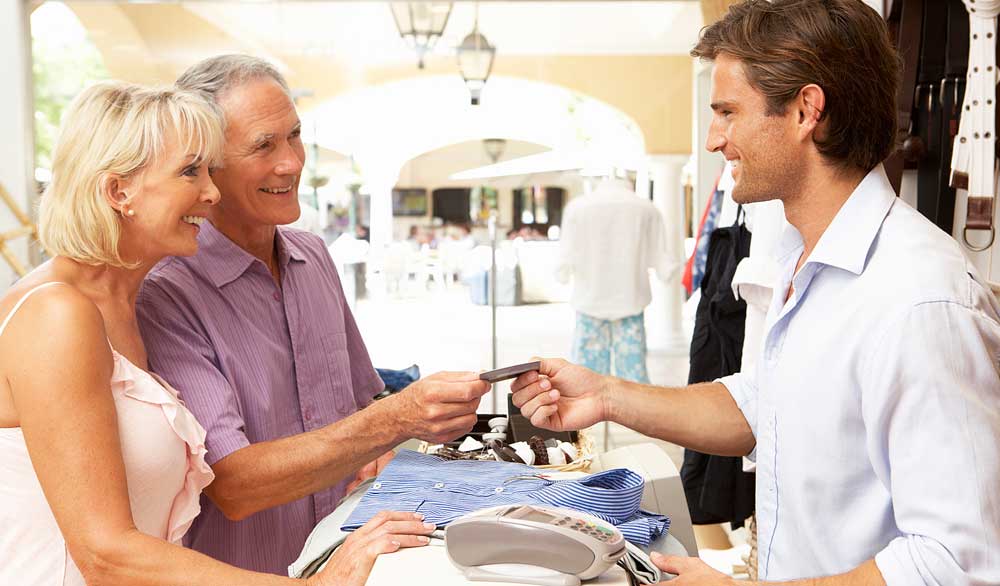 People everywhere are HAPPY
to help us!
And, guess what?

NOBODY is going to laugh at you now either. EVERYBODY is going to try to help you out here. It's just a matter of getting over the hump of learning to do this. And, it's easy.
"What is the senior discount age, please?"
Try it. Now. Just say it. It's not hard.... I'm waiting.... You still didn't say it did you?... 1,2,3...with me: "What is the senior discount age, please?"


Remember all the excuses (just above) that my Mom had?

WELL, once she got going, she became the Master of getting discounts. Seriously!

OMG! She not only learned to say: "Is there a senior discount?", once she got started and saw how easy this was, and, how nice people are to seniors, she made up some jewels of her own:

"I don't know, can you do a little better than that?"

"Oooo. That's nice, but I'm on a fixed income. If you could do a little better I could probably buy it today." (great in small privately owned shops)

"It's a bit much. What can you do for a little old lady?" (and she looked soooo innocent…)

"I'll have to ask my husband (who was already dead). (pause) If you could do a little better, I think it would be OK."

"There's nothing you can do? Oh.... Can I speak with the manager, please?"

She was shameless!! And, I LOVED going shopping with her! She saved thousands of dollars over the years that weren't even advertised savings.
If you make it a game, as she did, you're going to have loads of fun with this!
You'll Have to Admit
Your AGE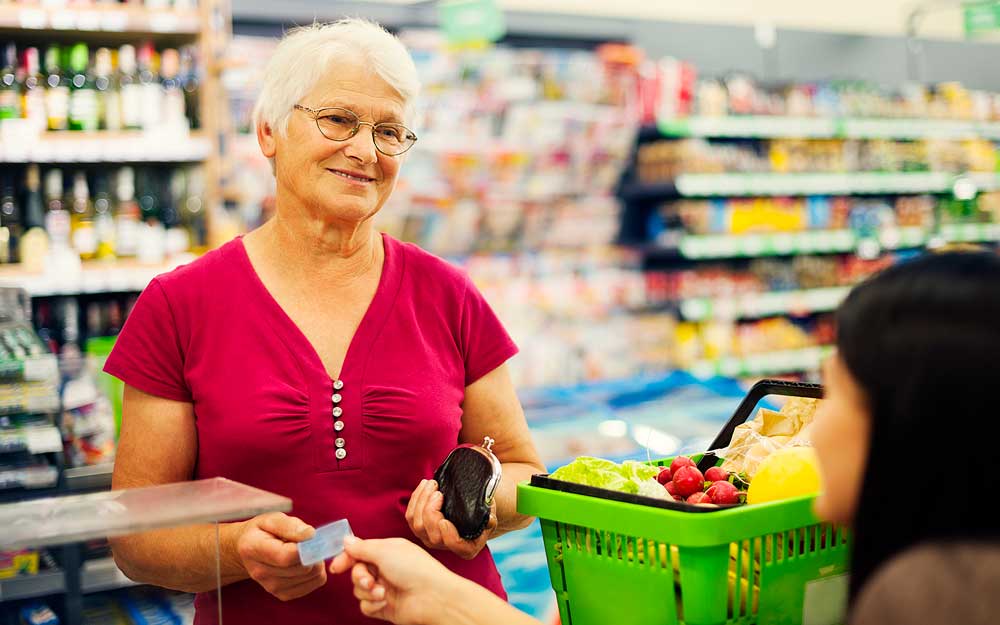 If you've just become a senior (65) and you look Great, you may be hesitant to admit your age. DON'T BE. What do think? It's going to be the #1 item in tomorrows news feed? On the front page? "Alice Smith is 65!"?

Right?

No one, except the sales person knows. And: "They do not care."

No. There will be no announcement on the store intercom.

BUT: You will be looking at discounts that only those of us in the senior age group get at:


Restaurants


Retail Stores


Museums


Movie Theaters


Entertainment Venues


National Parks


Major Chain Stores


Auto Repair


And, all kinds of places we never thought had discounts.

If you ASK. "What is the senior discount age, please?"
It gets easy very quickly....

ASKING
is Easy!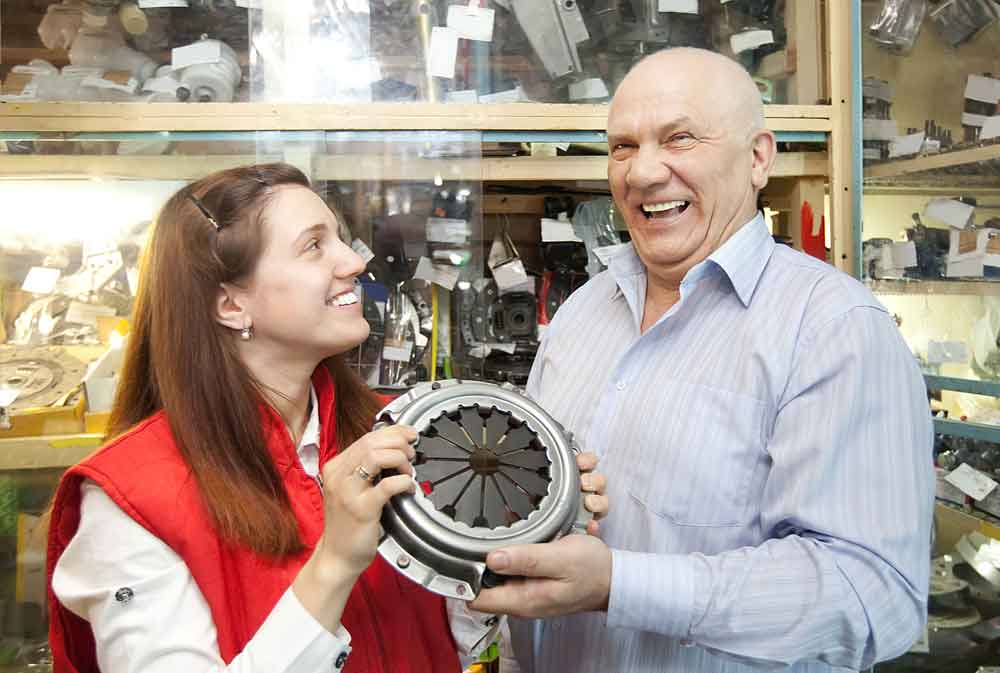 It's so easy. "What is the senior discount age, please?"
And, it opens up a huge world of savings!

Getting the discount is SO MUCH FUN! Once you do it a few times and see how easy it is, you'll be hooked!

Everybody loves getting a deal. Don't you? Right? I certainly do. And, I get them all the time (I'm 69). Senior citizen discounts can be found all over the place. We just have to remember to ask. Wherever we go.
First:
AARP


If you're 65 or older, you must already know about AARP. If you don't, you've been living a far too sheltered life. AARP has us getting discounts starting at AGE 50!

On this website, you'll regularly see me telling you to get an AARP membership. No. I don't get a commission.

We just want to give you the best senior information in the world here. AARP memberships are the #1 thing to get. $12 for the first year. $16 every year thereafter.

$16. It will save you HUNDREDS and even THOUSANDS of dollars in things you're going to buy anyway. AND, it's a great resource for senior advice and information also.

JOIN. You'll never regret it.

Discounts are even often given on necessities like groceries, yes groceries, AND clothing.

AARP negotiates discounts all over the place: Airlines, car rentals, vacation rentals, groceries, auto repair…… Becoming a member of AARP should be the first thing you do when you reach the age of…. not 65….. just 50!
Second:
Senior Discounts Club


Here's a GREAT senior discount club that is FREE to join and gets us discounts up to 70%. Nice! Right?

With your free membership you will get discounts at Major Stores Like:


Kohl's

Macy's

Amazon

JC Penny

Target

Groupon

McDonalds

Walmart




And, the card gets us lots of Freebies (yes, FREE STUFF) from places like:


Bloomingdale's

Best Western Hotels

Home Depot

TGI Fridays

BAM! (Books a Million)



Take a minute to join this club. It's a great saver and, again, it's FREE to join!
Minimum AGE? Interestingly, they don't specify a minimum "senior" age. So, proclaim yourself a senior and you're in!
REMEMBER:
Not All Senior Citizen Discounts
are Advertised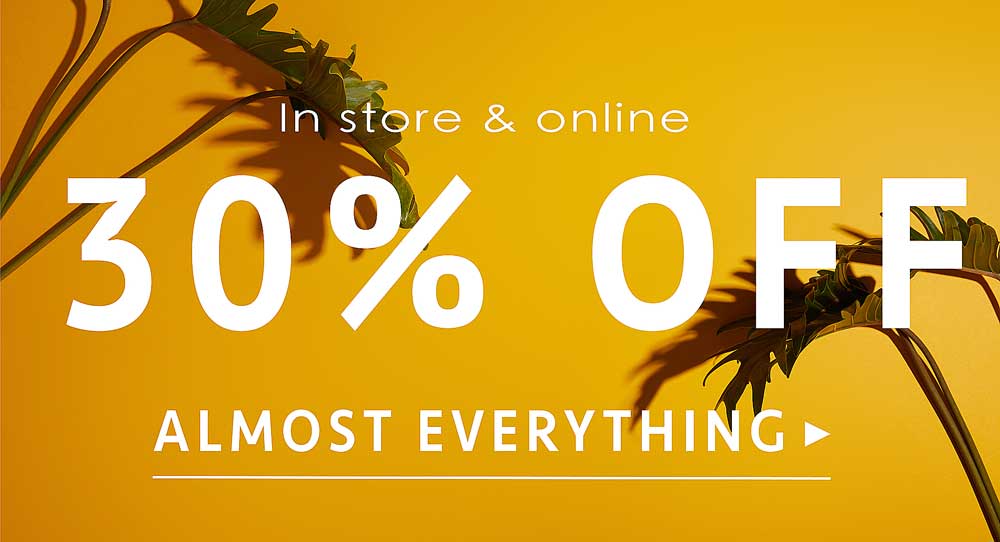 "What is your senior discount age?" (I'm going to keep repeating this until it is a natural part of your vocabulary....)
Not all senior discounts are advertised, or, on the websites. So, remember to…. are you with me?… that's right: ASK. "Do you have discounts for Seniors."

Besides the thousands of other places that give seniors discounts, virtually EVERY Hotel, Airline, and car rental does.

So, does EVERY Cruise line. WE SENIORS are the heart and soul, the bread and butter, of their business. They know we have been waiting our whole lives to go on that special cruise or two. Or three, or like my best friend, twenty one (and counting). Yes, he and his wife have been on 21 short cruises.

AARP has made a deal for us with ALMOST ALL these places. Just… remember?…. ASK.
Always Carry
Your ID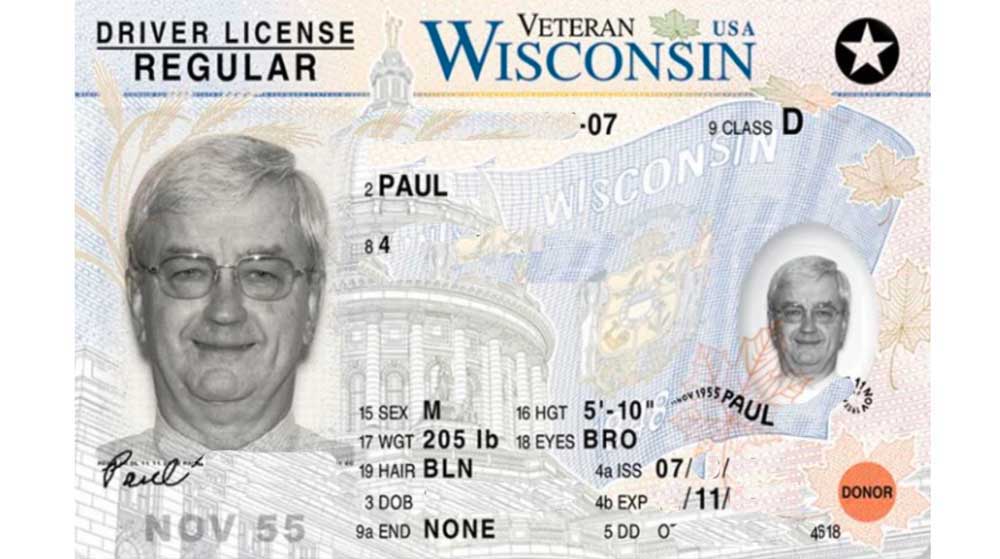 Oh yes! Always keep your ID handy. A LOT of places are going to ask the younger looking of us if we are really seniors: "Can I see some ID?"

Yes, it was a lot more exciting to get carded for alcohol purchases when we were kids. BUT, all these discounts turn out to be a LOT of FUN!
AGE has
BENEFITS!


You bet it does!

Yes, our bodies have slowed down a bit. And, they are playing some unkind tricks on us, BUT there are BENEFITS to age!

If you are retired, you now have all kinds of time you never had before, to do all kinds of things you always wanted to do.

Yes, TIME! We have MORE TIME!

Time to eat out, see movies, visit museums and art galleries, window shop, take that trip we always wanted to go on.

Fortunately, now we also qualify to do those things for LESS MONEY!

IF we, all together now: ASK! "What is your senior discount age, please?"

Another Reason
to ASK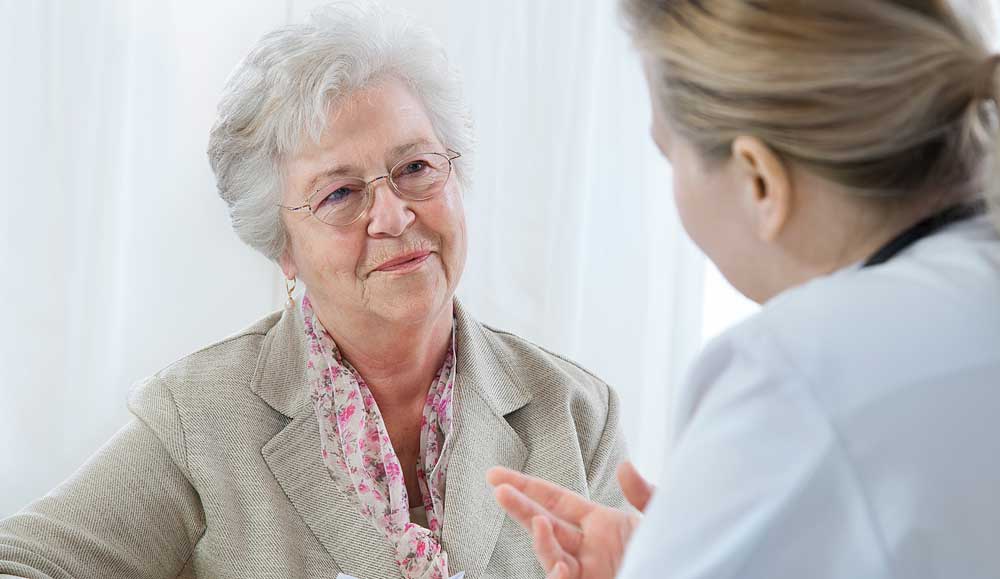 This one is a bit of a bummer. We get a lot of great discounts just by being seniors.

HOWEVER: Senior discounts are NOT ALWAYS the BEST DEALS.

Bummer! Right?
What's that about?

You'd think we are being given the best deal with a "senior citizen discount". And, very often we are.

But, if you're dealing with a very big company like an airline, major hotel chain, or cruise ship, the "senior discount" may not be the best one available on the day you are booking.

Travel and hotels are where you find this the most common. It's not that they're trying to trick us.

What happens is we always have our discounted rates at these places. But, when they have special deals, those special deals can often be quite a bit less that our normal discount.

So, what do we do?



Do this:

When making a hotel reservation ask: "What is the best available rate for that/those night(s)?"

After you get that rate, ask: "Is the senior discount any better than that?"

This way you will be sure to get the very best rate available.

Fully Refundable
Airfare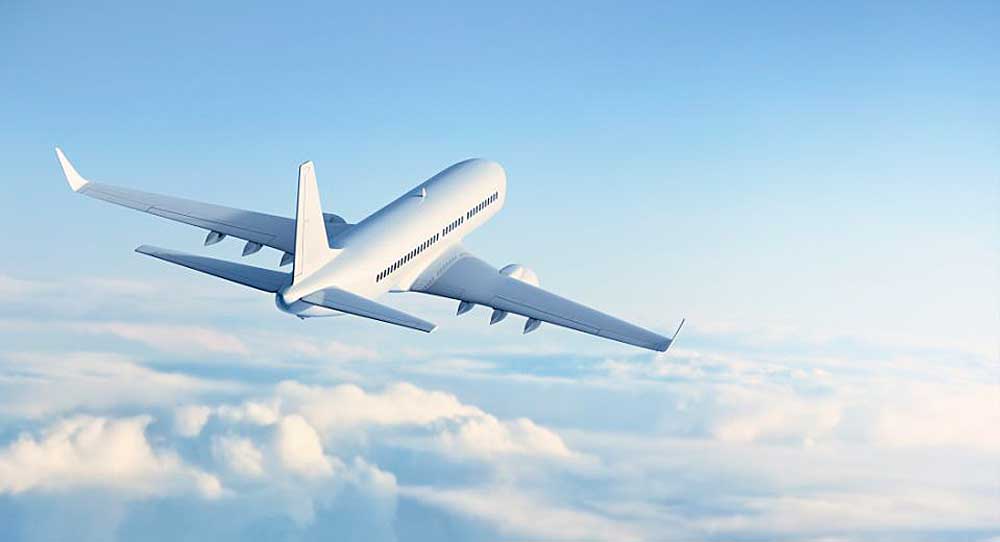 Senior air fares are fully refundable, while the "special deals" usually are not. This may be an important feature in your travel plans.

The senior fare may be a bit higher than the best deal of the day. BUT, senior fares are fully refundable. This may be very handy if you or someone at you destination is not feeling well and you need to change your plans.

This is something to take into consideration when making a reservation to travel by air. Sometimes it's worth spending a little extra to have the flexibility to change your mind when the day to travel is near.

So, Always be sure to….. yes, ASK!
The Dollars Add Up!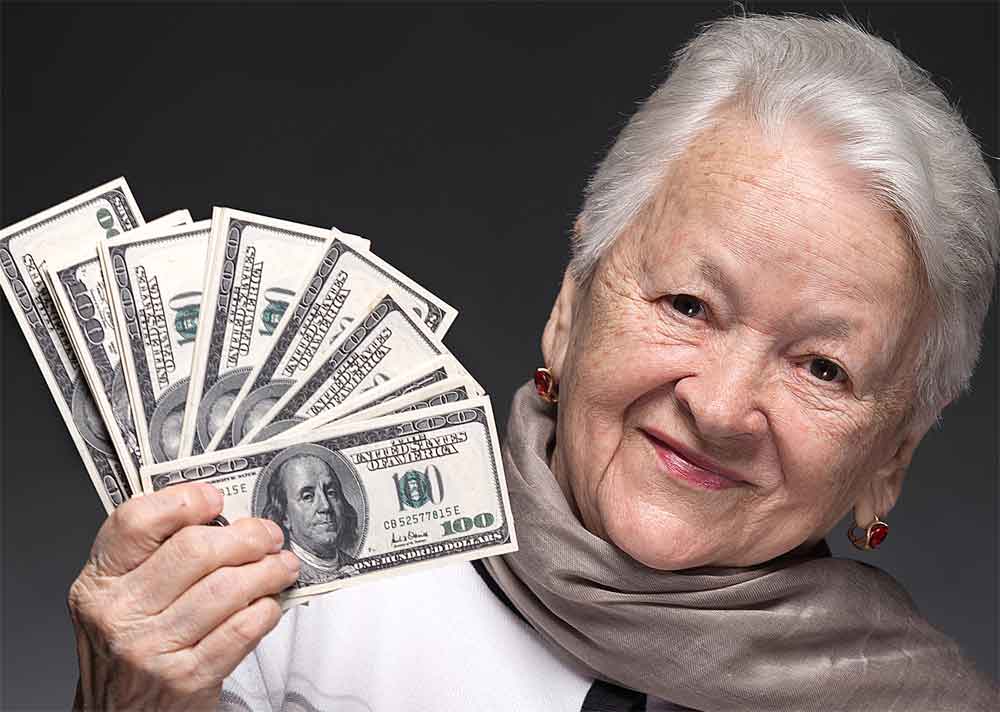 Last year I saved $1,882 with senior discounts. A good portion of it came from always asking, "What is your senior discount age, please?"

Wow! Right?

And, $641 of those dollars were through my AARP membership alone, which costs me all of $16 for the full year.

Now, if you were wishing you had another $1,000 for Christmas gifts, a little trip, some random goodies and treats….. Just ASKING for your senior discounts where ever you shop could just get that $1,000 for you in savings!

So, let's take a look at:


What kinds of places will give us a discount


What the senior discount is


What the senior discount age is there
The Senior Discount Age



Senior Discount Age
Restaurants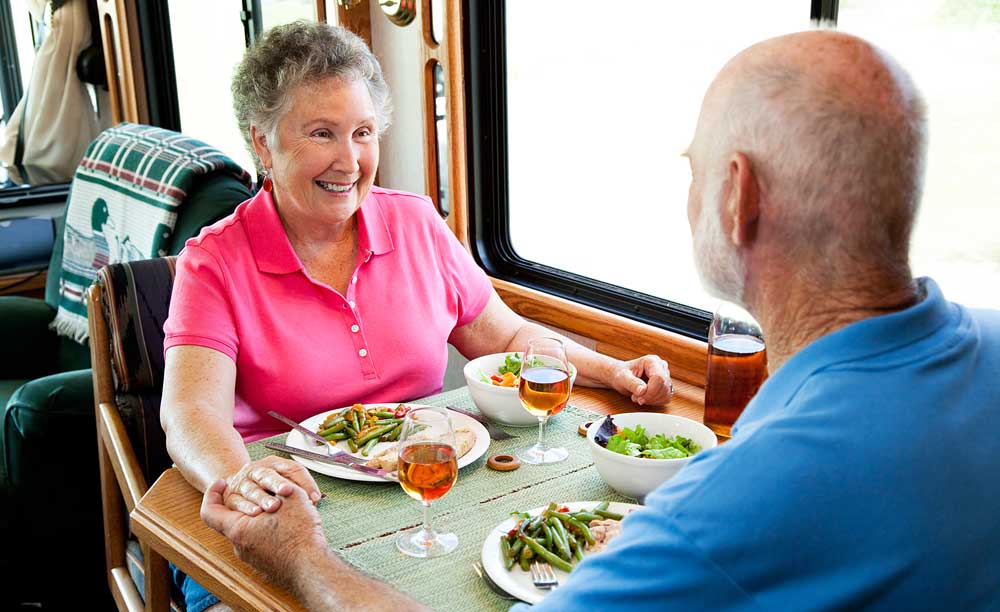 A lot of us eat out frequently these days because we just don't want to go through the whole cooking and cleaning up process each day. Am I right?

But, eating out can add up quickly. So, let's see who's going to give us some nice discounts on our dinners, and, what their senior discount age is:



Applebee's Senior Discount: 60, MAY require Golden Apple Card verified

Arby's Senior Discount: 55, varies by location

A&W Senior Discount: varies by location verified

Backyard Burger: Free drink with purchase

Ben & Jerry's: 60, varies by location verified

Bennigan's Senior Discount: 60
Bob Evans: 55

Bob's Big Boy: 60

Bonefish Grill Senior Discount: 50, AARP members verified

Boston Market: 65
Brusters: 60

Burger King Senior Discount: 60, plus additional discounts on coffee and soft drinks

Bubba Gump Shrimp Company: 50, AARP Members, verified

Captain D's Seafood: "Happy Wednesday Offer" 62, Choice of 8 meals + drink for $4.99 or less- varies by location verified

Carrabba's Italian Grill: AARP Members- not valid at Kirby and Woodway locations in Houston, TX verified

Carrows Restaurants: Golden 55 Menu: 55, verified

Chart House: AARP members only, verified

Chick-fil-A Senior Discounts: varies by location, offers a free refillable senior drink, not including coffee.

Chili's Restaurant Senior Discounts: 55

CiCi's Pizza: From their website "Many of our stores do offer (senior) discounts" varies by location

Claim Jumper: AARP members verified

Corky's Homestyle Kitchen & Bakery: 55 Special senior menu, they also have a Senior's Frequent Diner Card (buy 9 get 1 free) verified

Country Kitchen: 55 senior menu, verified

Culvers Corner Senior Discount: 60

Dairy Queen: 10% off for seniors, varies by location (free small drink at some locations)

Denny's: varies by location, 15% off for AARP members verified

Dunkin' Donuts Senior Discount:  AARP members receive a free donut with the purchase of a large or XL beverage (at participating restaurants) verified

Einstein's Bagels: 60

El Pollo Loco Senior Discount: 60, verified

Fazoli's: 62, Join "Club 62" for special senior menu verified

Friendly's Restaurants: (no age listed) free coffee for seniors at breakfast or free small sundae during non-breakfast hours verified

Fuddrucker's Senior Discounts: 55

Gatti's Pizza: 60

Golden Corral: Senior discount varies by location verified

Hardee's: 52, $0.33 beverages every day

I HOP: Great discounts on senior menu 55, verified

Jack in the Box: 55

KFC: 55, Free small drink with any meal

Krispy Kreme Senior Discount: 50, (age and discount varies depending on location). Free donut with the purchase of coffee verified

Landry's Seafood Senior Discounts: 50, AARP members verified

Long John Silver's: 55
Luby's: 55

McCormick & Schmick's: 50, AARP members verified

McDonald's Senior Discounts: 55, Discounts on coffee everyday

Mrs. Fields Cookies: 60

The Oceanaire Seafood Room:  AARP members every day verified

Outback Steakhouse Discounts: AARP members

Old Country Buffet: Daily discounts for seniors 55, verified

Papa John's Pizza: Papa John's says to check with your local stores (meaning no standard senior discount policy). AMAC (Association of Mature American Citizens) members receive 25% off, enter code "25SAVE" verified

Perkins: 55, Fifty-Five Plus menu verified

Pollo Tropical: 50

Ponderosa Steak Houses: 60, senior discount menu

Rainforest Cafe: AARP members verified

Richie Roman's Barbecue: 52

SaltGrass Senior Discounts: AARP members verified

Shoney's of Knoxville: 60, Join the Shoney's "Golden Age Club" for 10% off verified

Sizzler Senior Discounts: 60, "Honored Guest Menu" varies by location verified
Souplantation: 60

Sonic: 60, varies by location

Subway: 60, varies by location verified

Taco Bell: 65, discount and free beverages

TCBY: 55

Tea Room Cafe: 50

The Old Spaghetti Factory: 55, senior menu verified

Traditions Restaurant (East TX): 50, special meal verified

Uno Pizzaria & Grill: 55, for members of "Double Nickel Club" verified

Village Inn: 60

Waffle House: 60

Wendy's: Senior age and the special offer will vary depending on the restaurant location. Please ask the restaurant for details. verified

Whataburger: 55, Free drink w/ purchase of a meal, varies by location

White Castle: 62
WE hope you found at least a couple of your favorite restaurants on the list. And, we hope you are getting the idea that we senior citizens get discounts in a LOT of restaurants.


Remember: ALWAYS ASK wherever you go, even if no discount is listed or advertised. You'll sometimes get a very nice surprise!


* Senior discount age may only be available on certain days of the week at some restaurants. Call before going.
Senior Discount Age
Retail Stores


Most of us don't realize that many retail stores give senior citizens a break.

Some retail stores give a senior discount one day a week, or, one day a month. Some don't give any. So, call your favorite stores before going to see when and if they have a senior citizen discount day.

Here's a list of many popular stores we like:



Belk:62


Bealls Outlet: 50


Bon-Ton: 55


Clarks: 62


Dressbarn: 55


Goodwill: 55


iParty: 65


J Banks/Christopher Banks: 60


Kohl's:60




Michael's: 55


ModellSporting Goods: 65


Ross: 55


Salvation Army Thrift Stores: 55


Stein Mart: 55


TJK Max (Florida only): 55


Walgreen's: 65


UPS Store:

50
Senior Discount Age
Grocery Stores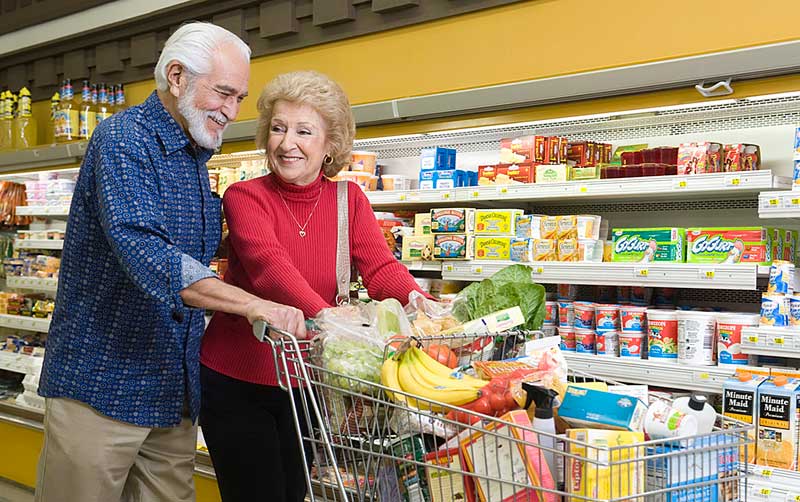 Did you know there are often discounts on groceries for seniors?

You bet. Not all stores. But, some do. Probably less than most other types of stores. BUT, discounts for groceries are out there.

Grocery store senior discount age varies. Not every store has them and some only give a senior discount on certain days of the week or month. AND, they are not always advertised. So remember to ASK (our best new habit!).

It's not as difficult as it may appear. Especially if you shop somewhere regularly. Once they get to know you, they often will give you a senior discount without your asking.

Grocery Stores that have a senior discount USUALLY only have one day of the week or one day of the month for their senior citizen discount day. So, you'll want to call ahead to find out when that day is.

This list is far from complete due to the fact that there are so many local markets. Remember the magic word when you check you local markets: ASK. Over the course of a year you may save hundreds of dollars on groceries alone.


American Discount Stores: 62


Bi-Lo: 60


Compare Foods: 60


Decicco: 60


Hy-Vee: 55


Fred Meyer: 55


Fry's: 55


Gristedes: 65


Piggly-Wiggly: 60


New Seasons: 65


Publix: (not all states) 60


Uncle Guiseppe's Marketplace:

65
Senior Discount Age
Hotels


When it comes to asking, Hotels and Motels are the trickiest places. They don't like to tell you the best deal when you book unless you ASK for it.

Why?

Simple: They want to make the most money that they can.

Almost every hotel and motel has a senior discount for AARP members. Every day of the year.

HOWEVER: Hotels and motels have seasonal rates that constantly change and that change when business slows down (better prices).

SO: When booking your hotel or motel reservations, don't ask for the "senior discount". You'll get the AARP discount there, which is usually about 10%. ASK: What is "The Best Available rate You Have for Those Days (the days you want)".

I have booked a hotel where the "Senior Discount" was 10%. BUT, I got a 35% discount because it was an off season and I asked for "The Best Available Rate", NOT the senior rate. If there are no specials when you book, the senior rate will always still be available to you.

Hotels and vacation spots are a bit unique, and sometimes a bit tricky, with the discounts they are willing to give. So, again, what do we always say? ASK.

For hotels and motels FIRST ASK: "What is your best available rate for those days". If they say they already gave it to you, then ask if there is a senior discount on top of that.

This way you'll be sure to get the best prices everywhere you go. Here are some of the most popular hotels that us seniors use:


Senior Discount Age
Car Rentals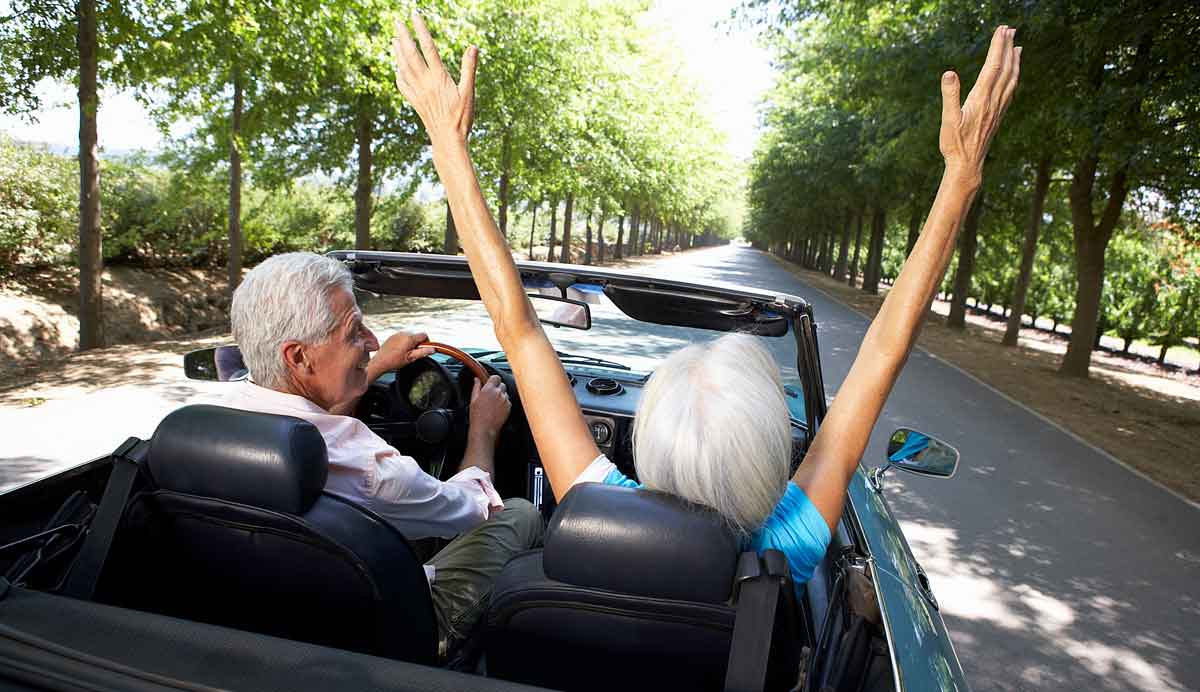 Almost every car rental company has a senior discount. Usually it's for AARP members or Auto Club (AAA) members (Same rate). Age for AARP is only 50. Often it's 30%.



Senior Discount Age
Airlines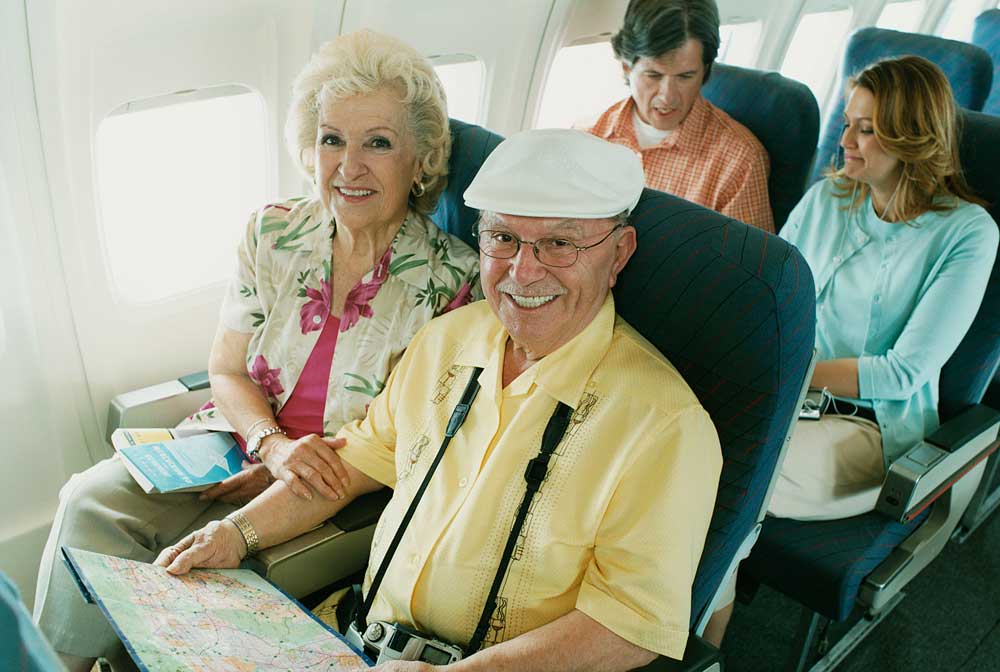 Airline senior discounts are usually available. AND, as you already learned, senior airline tickets are fully refundable. The normal discounts are almost never refundable.

How many times have you been purchasing your airline ticket and the person or recording says the tickets are "non refundable"? Then someone in the family gets sick and you have to cancel your trip?

IF they let you change the ticket, it costs another $100 - $150. The senior tickets usually don't come with this penalty. So, be sure to ask about refundability when purchasing airline tickets.


American Airlines: 65

British airways: 50

Delta: 65

United Airlines: 65
Senior Discount Age
Cruises


A LOT of us have had dreams and plans for many years that go something like this: "When I retire, my wife and I are going to cruise around the world." Or, to France, or Spain, or South America, maybe Alaska….. Is that you?

We think about these cruises for years! We talk about them with friends. Get brochures, etc……

AND, the cruise lines know this. WE are a GIANT portion of their business. Probably the biggest portion.
So:


There are all kinds of great cruise deals for seniors.
Always.


Many deals on cruise ships are not advertised on their websites. And, they very often have special offers. Especially great special offers for us in the "off seasons" (less busy times).

There are also some extremely good offers if you are willing to travel on short notice (because they want to fill up the ship. Empty cabins lose money for them. See?).

So, if your traveling days are flexible, you can score the very best discounts on your cruise(s).


Here are the two major cruise lines we seniors enjoy:

Carnival Cruises: 55

Royal Caribbean:  55
Senior Discount Age
Travel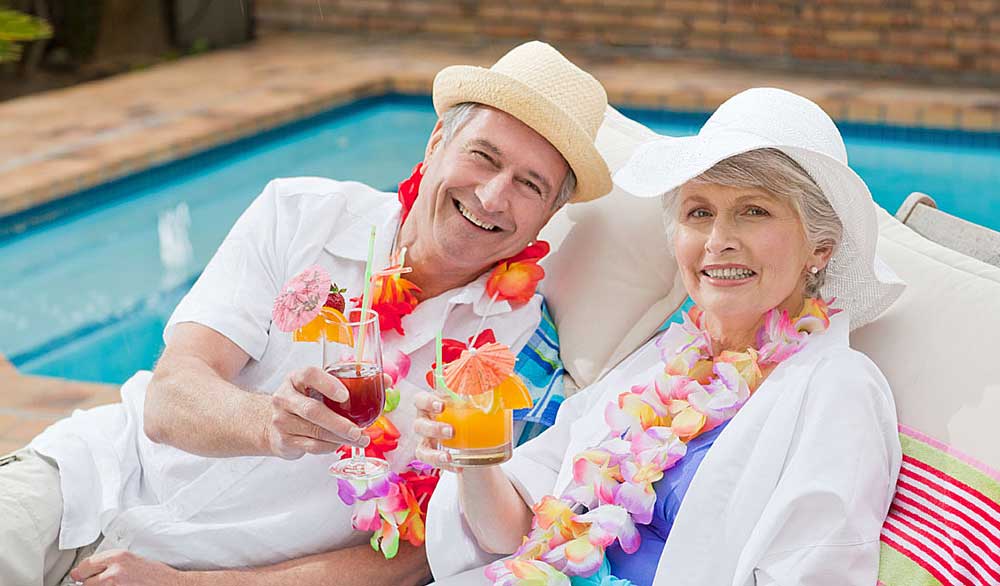 When traveling BE SURE to ask for the senior discount age wherever you go.

If you're a little shy about asking for discounts in the beginning (you'll get over that as soon as you see how easy it is, and, how nice people are about giving them), a very easy question to ask is: "What is the senior discount age?"

That will do two things for you:

1)  Let you know the senior discount age

2)  Prepare the salesperson to give you a discount. (If we asked that question, they know we're seniors. Right?)


There are almost endless discounts for seniors traveling. Here are just a few to give you an idea:

Museums, parks and historical sites tend to offer special deals to senior tourists. Here are several travel discounts for seniors to consider:

America the Beautiful Senior Pass: $20 for an annual senior pass or $80 for a lifetime pass, which can be used at national parks and federal recreational lands.

Amtrak: 10% off on most rail fares for seniors.

Art Institute of Chicago: Seniors age 65 and older receive a $6 discount.

Metropolitan Museum of Art in New York City: $8 off ticket prices for seniors.

The National Baseball Hall of Fame: $5 discount on admission for seniors.


And, if you're just starting to think of where you may want to go, here are "The Top Travel Destinations for Retirees" as reported by US News and World Report.
Senior Discount Age
Cell Phones


Cell phones are one of the greatest new inventions for us seniors. Being able to easily get in touch with those we want and need to, right away, from wherever we are, just didn't exist 30 years ago.

HOWEVER: Cell phone plans can be expensive. Like $40 - $80 a month if you get the "normal" plans.

But, what if you don't really want to use a cell phone? What if you just want one for some time when you may need to contact someone immediately? Well, there are plans that start as low as $3 a month for this kind of use.
Ultra Mobile is currently offering a plan like this for just $3 (yes, three dollars) a month.


When shopping for a plan, look for one that has the features you want and "perks for seniors". Combing through all the available plans can be a bit daunting. So, just ask which ever companies you talk to, what their best senior plans are.

Make sure the one you choose has the things that fit your needs and lifestyle. You don't need a huge plan with unlimited data, etc… Save some money. Just get what you really need. You can always modify the [plan later if you want to.

Here are several major cellphone providers with a senior discount age to consider:


AT&T, Provides a Senior Nation plan: 65
Consumer Cellular: 55
Metro PCS: 50
Sprint: 55
T-Mobile: 55
Verizon: 55
Senior Discount Age
Entertainment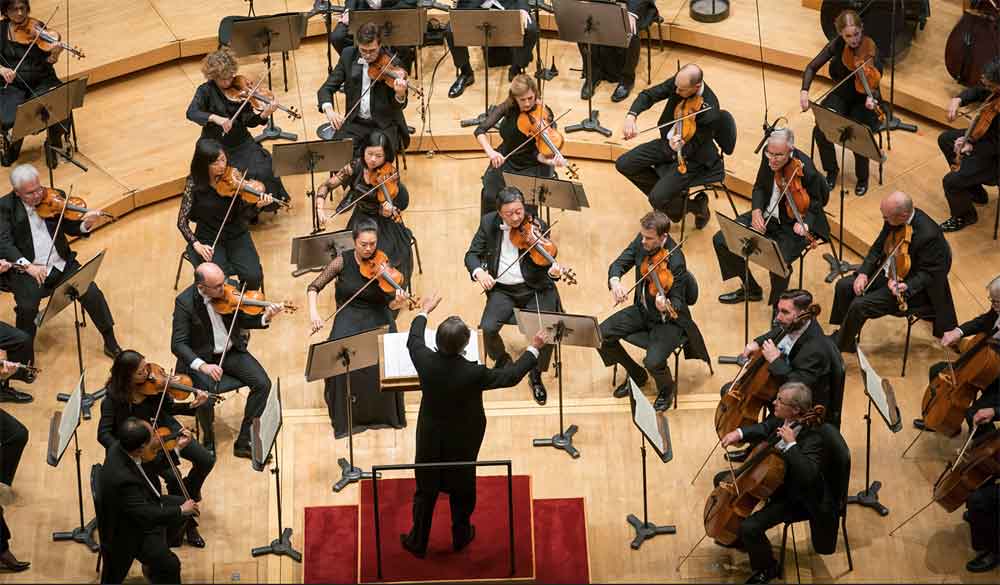 Don't forget about your entertainment! A LOT of places offer senior discounts. Often they are unadvertised. So, keep asking!

Here are some movie theaters that give us a nice discount (almost ALL movie theaters do):


AMC: 60

Cinemark: 62

Regal Entertainment Group: 60

Showcase Cinema: 60



Again, I have yet to go to a movie theater that doesn't have a substantial senior discount. So, even if you look very young, ASK for the senior discount. As long as you have your ID, you'll get it.

The same holds true for theaters, museums, shows of every kind. So, don't be shy. Ask!
ASK, ASK, ASK....

Did I already tell you that??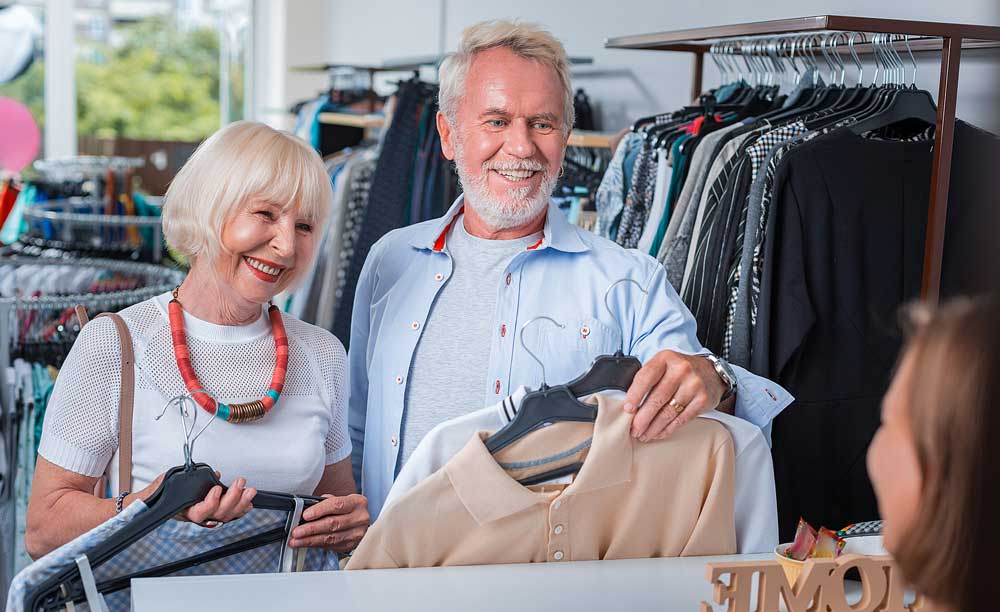 "What is your senior discount age, please?"
I know I've been beating you with that phrase mercilessly in this article. BUT: Asking is the key to all kinds of senior discounts almost everywhere. Discounts that will add up to hundreds of dollars each year. Discounts you didn't even know existed.

For me, last year, it was over $1,800 in senior savings.

You should always ask wherever you are purchasing anything.

Remember: It's OK to ask. People don't get offended when you do. You'll find they want to help and put a smile on your face.

You'll find discounts in all kinds of places you didn't expect to. Even most auto repair shops will give you a little something. Did you know most dentists do too? I save $20 on every cleaning.

Know where else? Skiing!

Yes, if you are still skiing as a senior, there are good discounts at most mountains. And, if you're still skiing at 80, almost all mountains let you ski for FREE!


"Discounts are available through a lot of different venues," says Dave Austin, former vice president of marketing services for AARP Services Inc. "There's a lot of money to be saved if you are willing to ask."
The magic is simply to:

ASK.

Always.
REMEMBER:

Our  Discount Lists
are
Just a Start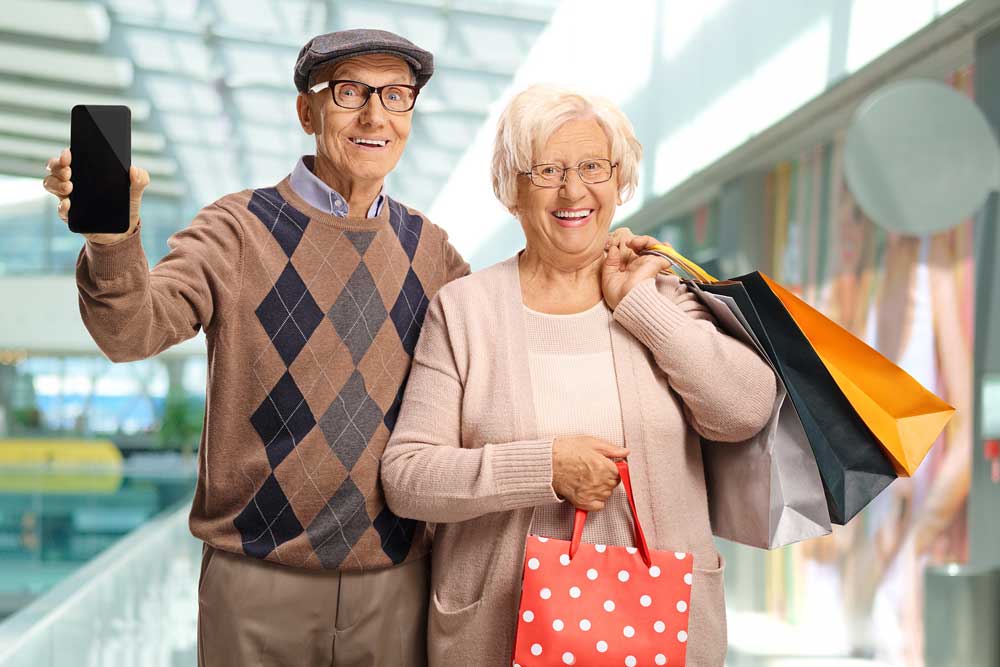 In our lists, we tried to give lots specifics on the senior discount age.

As you saw, the age varies a lot. 50 is usually the youngest senior discount age. That comes with an AARP membership. 60 - 65 seems to be the average, with 65 being highest senior discount age for most things.

So, if you're the magic 65 already, you're in for some fun almost everywhere that has a senior discount.

You don't need to look for special coupons or adds on the internet. Just show up with your ID (and your AAPR membership card) and you're ready to go!

Our lists are only the beginning. A good reference point to start from.
Remember the key to getting ALL the BEST discounts?
Ask.

Ask wherever you go. It gets to be a lot of fun!



Happy Shopping!  ~ William, Fiona, and Charlotte
note: < Our list of senior discount age places to save continues to grow because of you, our readers, actively engaging in helping everyone in our community get the best discounts and deals.

If you have other great senior discounts you would like to recommend, please send them to us in our contact form so that we can add them to the lists.

Thanks!  ~ William