Simple Cell Phone for Seniors
Is There
a
Simple Cell Phone for Seniors?



Lively Jitterbug Flip 2
Is there a simple cell phone for seniors?


Yes!


And, the best simple cell phone for seniors is the Lively Jittterbug Flip 2. Period.

The Flip 2 is one of the easiest cell phones to use and it was designed with us seniors in mind.
Take a look at these key features:


High brightness colored screen


Big Button Key Pad


Urgent Response Button (

If you press this special button, the phone uses both Wi-Fi and GPS to locate your position at emergency situations.

)


Easy list-based menu


Simple one-touch speed dialing


Powerful enhanced volume speaker (

Many seniors suffer from sone degree of hearing loss. The Flip 2 enhanced volume speaker does not disappoint. It is also rated M4/T4 for hearing aid compatibility

)


Magnifier and flashlight


Easy list-based menu


Amazon Alexa (

for vocal commands

)


Long-lasting battery


8MP camera
AND: The Lively Jitterbug Flip 2 costs just $99.
Monthly service from some of the nation's best providers starts at just $14.99 a month. $19.99 a month with the Urgent Response feature.
How does that sound?
There are NO
Long Term Contracts


Every cell phone we may buy needs to be connected to a service provider in order to work. Many phone companies and service providers will give you a monthly payment plan (for the partial cost of the phone plus the monthly service fee in one payment) that locks you into a contract for 1 or 2 years. If you don't like the service... it's kind of too bad and tough luck.

One other more nice thing we like about Lively is their service plans. You are not locked into any long term contracts.
Not Everyone Needs
An iPhone


Not everyone needs the newest iPhone Pro Max at $1,000+. Some of us just want a simple cell phone that is easy to use. Easy to hear. Easy to see. And, one that doesn't break the bank when we buy it. Right?

We have our computers and our tablets for all the internet things we want to do. And, frankly, the iPhones and Smartphones are not always the easiest cell phone keyboards for senior fingers to negotiate. Do you agree?

The Jitterbug Flip 2 has LARGE numbers on the keypad. So much easier for older eyes to see and touch. ENHANCED VOLUME so us seniors can hear clearly. And, it's simple to use.

Special Features
Designed Especially for Seniors


Urgent Response Button


This is my favorite feature, and, it was very important when choosing a phone for our own Mom. It gave all of us some very nice peace of mind.

This Special Button is a very important feature for most of us seniors. We're older now. We're more fragile. If we need assistance right away for any reason, it's nice to know we can get it. Where ever we are. Even if we are alone. Simple. That gives our family some very nice peace of mind.


Other special features available on this great cell phone at a small extra cost are:
Urgent Care


You can speak to a doctor or nurse 24/7 from the comfort of your home.

Board-certified doctors and registered nurses can answer your medical questions, order prescriptions for common medications and more.
Lively Link


Keep loved ones updated on your health and safety.

The Lively Link app helps you stay independent and reassures friends and family by sending an alert to their smartphone if you call Urgent Response.
A Personal Operator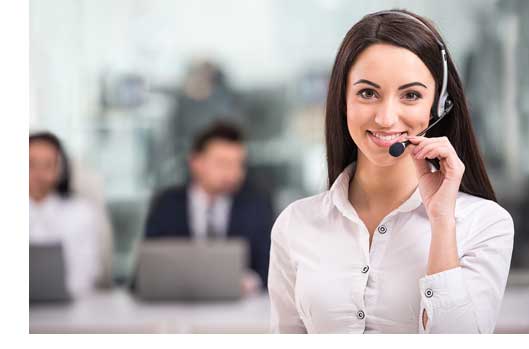 Friendly, helpful Lively Personal Operators available 24/7.

Lively Personal Operators can search for phone numbers, make calls for you, schedule a ride, give driving directions and more. Isn't this simple option just one of the nicest features for a senior who may be having trouble making a call?

Lively Rides


Need a ride somewhere? That's simple too. Lively Rides is a car service that's easier and more affordable than a taxi.

Lively has teamed up with Lyft, so you can travel with confidence. Just Press "0" on your Jitterbug phone and a Personal Operator will schedule a ride for you, day or night.
Flip 2
VIDEO


Here's a short VIDEO from Lively (the manufacturer) that shows you just how simple and easy the Flip 2 is to use:
Is There a Simple Cell Phone for Seniors?

CONCLUSION



Is there an easy to use, Simple Cell Phone for Seniors? One that doesn't cost an arm and a leg?


Yes!

No doubt the iPhone 12 pro max at $1,000+ is the best cell phone on the market today. It does everything. It has so many features that, frankly, it can be a bit tricky to use sometimes. And, the letters and numbers are still small.... But, do most seniors need a Rolls Royce to get where they're going? And, do we really need to spend that much money on our cell phone?

Most of us say, "no".

So, if you're looking for a simple cell phone for seniors, that is easy to use, even in an emergency, the Jitterbug Flip 2 from Lively has all the features most of us seniors want and need in an inexpensive easy to use cell phone.
Lively Jitterbug Flip 2
Enjoy!  ~ William, Fiona, and Charlotte
USER COMMENTS



Last month our phone died. We needed a new cell phone. We're both retired and didn't need all kinds of fancy bells and whistles on our phone. We just wanted a simple cell phone for seniors. One that was easy to use. One we could hear clearly on. We want to stay in touch with the kids and we also want to be able to get emergency assistance any time we might need it. Falls are no joke for us older folks. We saw your article at the Granny website for the Flip 2. $99. We got one. Perfect! We're getting a second one so that we each can have our own.

Anna and Charles M. - Freeport, ME


Our son and his wife just got two new iPhone 12s. They spent over $2,400 on the purchase. My husband and I got two Flip 2s and spent $198. Pretty sweet.

Amy and Roger S. - New York, NY



$99 and this cell phone has everything I need. It's simple and easy to use and it was cheap. Love it!

Miriam L. - Bronx, NY



I like the Jitterbug Flip 2 cell phone. I like the flip style. The numbers on the keys are large. The sound is real clear. Even with my hearing aids. What more can I ask for?

Steve S. - Moore, OK


What a great buy! No, it's not fancy like the iPhone. Those are by far the nicest cell phones. But, the screens on even those is too small for me to see things on the internet clearly. So, it wouldn't do me any good there anyway. And, I just wanted a simple phone that was easy to hear. Last December our daughter suggested this Flip 2 from Jitterbug Lively that she saw you write about on the weloveourgranny.com website that she reads all the time. It was supposed to be an easy to use simple cell phone for seniors. It only cost me $99. A big help for those of us seniors on a fixed income. So why not? It's easy to dial and I like the feeling of having the Urgent Response for MaryAnne anytime she may need it.

Joseph B. - Fairfield, IA


I pay $19.99 for my service with urgent responses. The phone was only $99. And, it does everything I want which is to call my children and grandchildren.

Sylvia, M. - Narragansett, RI



It really is a simple cell phone for seniors. It's easy to hear and see and use. For $99 you can't go wrong.

Ray F. - Boston, MA