The Top 40
Best Online Games for Seniors - 2022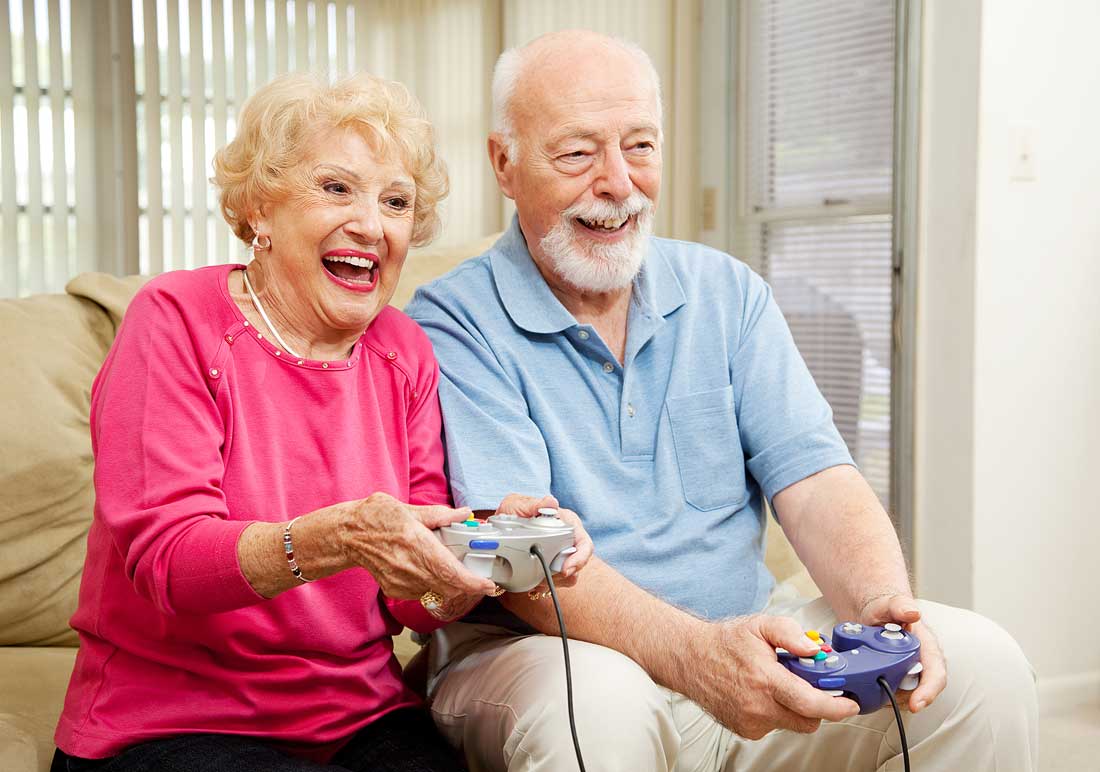 The best online games for seniors are not only FUN, they are very good for us!

And, most are FREE!
Did You Know:
The Best Online Games for Seniors
Have Some Amazing Benefits?


Just like exercise for our muscles, our minds seem to remain strong longer, and even get stronger, when they get enough of the right kind of exercise. This is where the best online games for seniors comes in.

And, do you know what the best exercise for our minds has proven to be?

Games!

Yes: GAMES! FUN games to play. NOT some boring awful technical "exercises"… No, no, no: GAMES we enjoy!

Working out and exercising our muscles should be as much fun as strengthening our mind is. Right? We'd all be physically stronger if it was.



"The brain naturally ages, just as the body ages. Despite occasional forgetfulness, which is a normal part of aging, seniors can exercise their brains to slow down the aging process and promote cognitive strength. Online games are accessible, fun and mentally stimulating—which promotes brain function in seniors….
Seniors require just interest in, and access to technology, to benefit from these games."
reference: "Mind Games: a Mental Workout to Help Keep You Sharp"  



Remember: Choose games that capture your interest and avoid ones that you find dull, uninteresting, boring, or too difficult.
Some Common Questions and Answers:

1)  What are some of the Benefits from playing games online?
2)  Is it Safe to play games online?
3)  How do we find the best online games for seniors?
4)  What are the TOP 40 BEST online games for seniors?
5)  Are there Cognitive Specific games?
6)  What about social distancing?
7)  Are there different games for different ability levels?
8)  Do many seniors like us play games online?
9)  Is playing games online a waste of our time?
10)  Can we make online games a social experience?
11)  What are the BEST online games for Seniors to choose?

What Are
Some of These Benefits?


Benefits of playing online games for Seniors Include:


Improved Cognitive Functioning


Improved Memory


A Fantastic Workout for our Brains


Improved Visual Perception and Recognition


In A Place for Mom we read:


"Seniors who play games regularly, whether video games, strategy games, or other kinds of games, can reverse brain aging, increase cognitive focus, improve balance, and lead to better emotional well-being. All of these perks are incredibly beneficial for seniors, meaning gaming can help you become more able and happier."



Nice! Right?

If you have been missing your favorite games, even games from 20, 30, 40, 50, or 60 years ago, you're going to find them online now. Mostly for FREE. It's more wonderful than we can even describe. As seniors, online games are like a Candy Store is for kids.

All you need is an internet connect. And, you don't have to spend a cent to play!
The BEST Place
to
Find Our Games
and
Other Seniors to Play With


What the best place to find games?
These days it's online.
Online games are the best place to get all the games we could ever want to play. Conveniently. Easily. Anytime of day or night. And, mostly FREE.

We can play alone, with family and friends (both in person and online), a computer generated partner, or real live people around the world who we never met before and want to play with us!

AND, how great is that? Remember Mom saying, "You have to eat your cauliflower before you get dessert."?

NOT NOW!!!  Ha! Ha! Now, with online games, it is in our very best interests to START with dessert! That means, starting with the games we love the most.
Remember:
Most games can be found online for Free.
Some online games will require a fee. If paying for games on line doesn't interest you (I personally NEVER pay for online games), just pass on the ones that ask for a fee and find another. There are thousands available for FREE!
Before You Start Playing Games Online
we want you to:


Learn How to Play Online

SAFELY



The #1 Most Important Thing to Learn about online game playing is:

STAY PRIVATE. ALWAYS.

We hope you are getting excited about entering the world of the best online games for seniors. Or, if you are already playing, that we are introducing you to some new sites to enjoy.

Very Important: You want to stay TOTALLY PRIVATE when you do ANYTHING online. That includes playing the best online games for seniors.

Yes, "games". It sounds innocent. Doesn't it? Who will bother us if we're just playing games?

Answer: The bad people.

No matter how good a neighborhood we are in, there will always be the ones in the world who run down the sidewalk and snatch our purses. Online, these are the people who will try to do the same thing.

IT'S EASY TO AVOID THESE SITUATIONS if you follow some simple guidelines.



Let's take a look at what we need to do:

A large portion of the game (and other) websites will ask you to create an account, using your email address and a username, before you can start playing their free games.

That's perfectly OK, and this will not give you a problem if you follow these guidelines:
#1  Don't use:
any of your existing email addresses or passwords


Don't use any of your existing email addresses or passwords. Create a NEW email on gmail or hotmail that you will use only for your game playing.


Make it one that says nothing that identifies you. For Example "TheGreatGranny@email.com" or "ILovePancakes@email.com"


Make up a user name and a password you don't use anywhere else. NEVER include your real name or anything else factual about yourself.

NEVER use the passwords or user names that you use for personal things. Like banking, credit cards, etc….

A terrible Username is JeffSmithFromQueens. Unless of course your are really Alan Bates from Tampa. A GOOD username is something like jazzmanrocks, or, scrabblewizard295.

See? Easy. Right?

And, always make a complex password like #$erFdC&kk.

Get the idea?

Good!

You want to keep your gaming email address and your personal email separate.

Same for username and password.


NEXT:

Then write these new things down on a piece of paper and hide the paper in a cookbook. Where you won't lose it, and, where  you will remember where it is.

Why?

Because: We all have so many of these darn passwords and usernames these days that it's impossible for even the Einsteins in this world to remember them all!
#2  NEVER click on any of the ads,
or pop ups


NEVER click on any of the ads, or pop ups. They may be booby trapped and have something like a virus you don't want going into your computer. It's terrible, but there are scoundrels everywhere and they are easy enough to avoid if you don't engage them with a "click".

If the pop up says you need to download Flashplayer in order to use their game, DON'T click on their download. If you need Flash, no problem. Go directly to Adobe (the manufacturer) and get it directly. That way it will be clean and not harm your computer.
#3  NEVER
give

any personal information


like age, location, phone number, etc….



NEVER give any personal information like age, location, phone number, etc…. If they need it to continue, make up one. For Example: If you are 69. Put your age as 34. Or, 18, or 91, whatever you are in the mood for. Location? If you live in New York, put South Dakota, etc… Phone? I always put 888-888-8888

See how to it?

NO PERSONAL INFORMATION.

EVER.

No personal anything. AND, no email addresses, passwords, usernames that you use anywhere else. Especially with your own personal accounts.

This is STRICTLY your gaming email, user name, and password.
#4  You Can
Stay With the Free Stuff


A lot of games are always free.

Certain games will allow you to play for free, UNTIL, you reach a certain level. Then they will require payment to continue.

Stay with the FREE stuff. NEVER give a credit card number. Not even just for "identification purposes". That's a load of garbage.

NEVER give a credit card number to any game site. They may charge you in the future without warning. Just move on to another that isn't asking for one. There are literally hundreds in any game type.


OK. Now that you have all of that under control,….. YOU'RE READY TO PLAY!!!
Three Games
to Get You Started
and
Socially Active Again


We surveyed 120 elderly seniors about their favorite social games to play.

These were not the very active "young" seniors. These were men and women who spend most of their time enjoying mental activities (mostly for various physical reasons).

Still, they very much agreed that social interaction gives them a much more active and fulfilling life. They look forward to each new day and the games they will be playing.

The three competitive social games these seniors said they enjoyed playing the most are:





Just click those links. ALL of these are online for FREE.
The Internet Gives Us Seniors
Access to The World!


Besides being able to communicate with our family and friends, getting the news and the weather, have every book in the library available to us, any kind of information instantly at our fingertips, we have… thousands of GAMES!

Lots and Lots of fun games to play. Anytime we want. And, most are FREE. Some are just fun to play. Many will sharpen our cognitive function too. Wow!

Come learn about some of these:

How Do We Find
The Best Online Games for Seniors?


The only real problem most people have finding the best online games for seniors is: Finding the Ones That Are The Best!

Why?

Because there are literally thousands to choose from! Thousands. It becomes overwhelming. So, what do you choose?

Here at weloveourgranny.com, we checked out all the best online games for seniors that we could find, made a HUGE list, then sent the list as a survey to 120 seniors to see what they liked the best.

Here is what the survey gave us as the Most Popular and BEST Online Games for Seniors!

The Top 40

Best Online Games for Seniors



That Will Suit Every Taste
and
Every Ability Level




We all don't have the same tastes or the same mood at any given moment.

BUT, there is ALWAYS a game that sparks our senses and makes us want to get into the action.
Let's take a look at what our survey of 120 seniors said the Top 40 Best Online Games for Seniors are:
#1  AARP


If you've been reading our website, and, following along with our blog, you know that we LOVE AARP. And, that includes finding some of the best online games for seniors.

Of our 120 senior survey participants, 108 were AARP members.

Of those 108, 79 said if they are wondering what new online game to play on any given day, they just go to the AARP FREE on line games page. and there are 83 right there to choose from.

This includes:

Chess
Word Games
Puzzle Games
Card Games
Brain Games


There are games you can play whenever you want with other live seniors who are online at the same time you are.

Yes, you have to be an AARP member. But, there is no place on Earth that gets us seniors more for our $16 than a yearly membership here.

NO. We don't get paid a commission for our constant rave reviews of this organization. But joining AARP is a MUST if you're looking for the most senior assistance and direction of any kind on this planet.
#2  Backgammon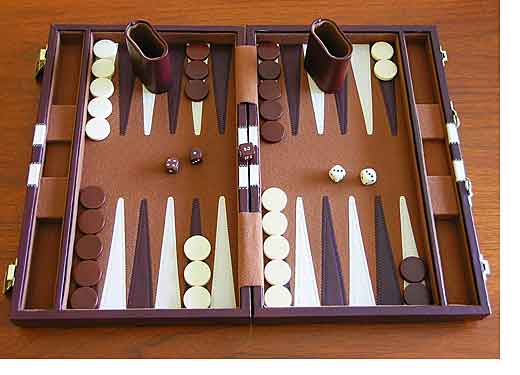 You probably know Backgammon and have played it before. If not, you should. It's came in right at the top of the survey list of one of best online games for seniors.

An ancient game that dates back 5,000 years to archaeological discoveries in Mesopotamia.

Backgammon is one of my all time favorite games because it's challenging as well as relaxing. AND, it's very easy to teach to someone who has never played before. Backgammon can be played on a Mac or a PC.
#3  Candy Crush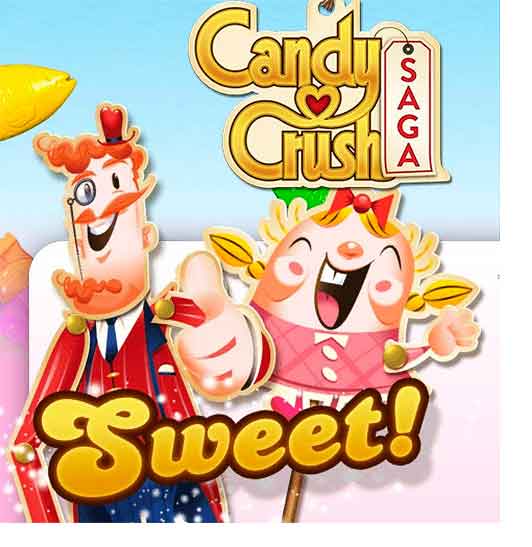 Candy Crush is a very popular online game that seniors can play with their young grandchildren.

Candy Crush was rated as one of the best online games for seniors because we can play it with our young grandchildren. They seem to love it because it is colorful and they can play it easily. It is an improvised puzzle game. You have limited time and limited moves to complete a level.

It's a great game for seniors as well as children because it helps us develop the ability to notice patterns and build on them. It is a very basic skill game an suitable for the elderly.
#4  Chess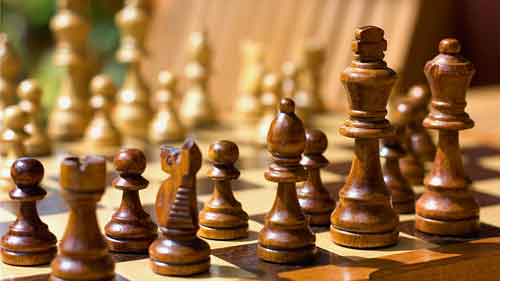 One of the very best online games for seniors who love challenging thinking games is, of course, Chess. It's exactly the same as the board game, EXCEPT, you can play against the computer when no partner is available! Any time of day or night.

If you love Chess, or, have always wanted to learn, and have players to play who are at your own level, chess.com is the place for you! You can even enter a tournament without leaving your house!

You can download the game to your mobile device or play it on any computer browser without a download. You can play via Facebook or you can play a computer generated opponent that is at your level.
#5  Civilization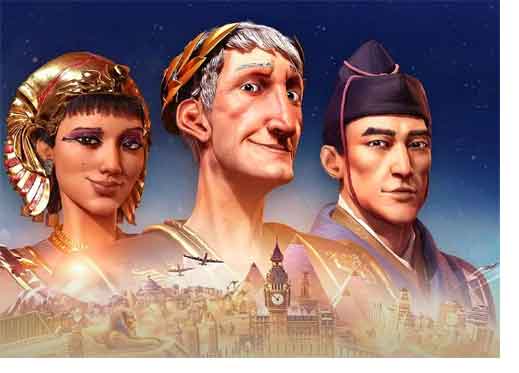 Civilization is a "real world" type game. You create your own civilization and settlement. The idea is to grow and win wars.
You will be defending your civilization from other player's civilizations all around the virtual world.
#6  Crossword Puzzles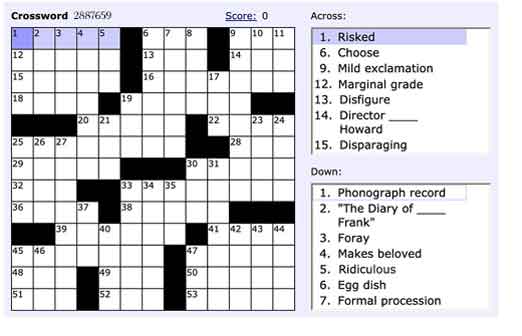 It would be impossible to list the best online games for seniors without having Crossword Puzzles on the list. Right? Crossword Puzzles were rated #2 in overall popularity in our survey.
You don't have to wait for the Sunday Paper or buy a boo to play Crossword Puzzles these days. There are LOADS of free ones. New ones each day. Challenging and relaxing.

Crossword puzzles are a senior favorite. Did you know I didn't even start playing them until I was 60? Of course you didn't. Trick question….

Play them anywhere, anytime you have a few minutes to spend. Alone. Or, with friends and family. A good excuse to call someone and ask for help figuring out a word. Then have a great conversation. A real icebreaker and door opener, as well as,… FUN in a quiet moment!
You never have to spend another dollar for Crossword puzzles once you start playing them online! There are literally thousands online.

#7  Daily Word Search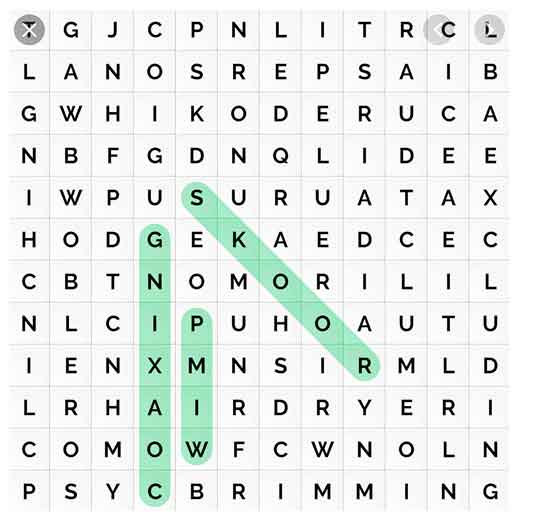 I think I wind up playing Daily Word Search at the AARP website at least 4 days a week.
Daily Word Search is one of the best online games for seniors and one of the very most popular. One of my own  definite faves when I have some idle time. I LOVE finding the words. I don't know why I enjoy this one so much. It's just a feeling of success every time I discover all the words in short order.

This games is great for seniors at all levels of ability because we can choose the skill level we want to play.

The classic game is FREE to AARP members.
#8  Decurse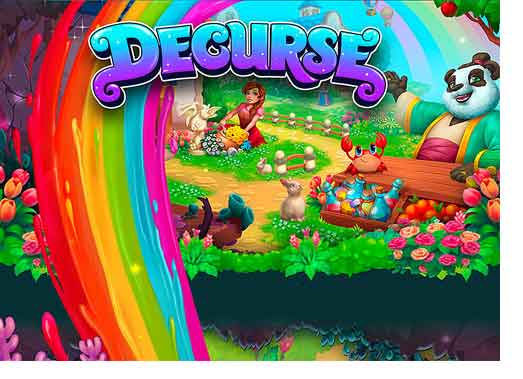 Decurse if FUN! Especially with the Grandkids 4 years and up.

Dedazzle! Craft your way through enchanted lands. Reverse the curse!

The Grandkids love it! Make new friends online. Play with Facebook friends.

Google Play, iOS, and Amazon will get you in.
#9  Final Fantasy XIV: A Realm Reborn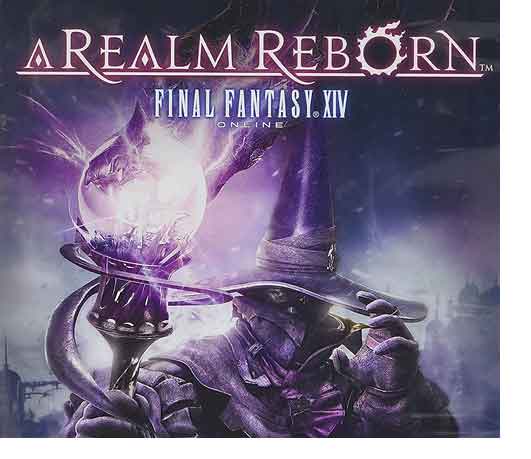 It's no longer "World of Warcraft" the leads the multi player game scene. It's "Final Fantasy"!

When it comes to the high action console games, Final Fantasy is not only one of the best online games for seniors, it is the most popular Video Console Game in the world. This is another game for the seriously addicted war games players. We don't like it. But, some seniors seem to love it.

It's a bit complex. The complete Final Fantasy XIV: A Realm Reborn experience is available on PC and PS4. Costs $60.

Unless you're a real Final Fantasy fan, we say Forget About It!
#10  Flight Simulator Xtreme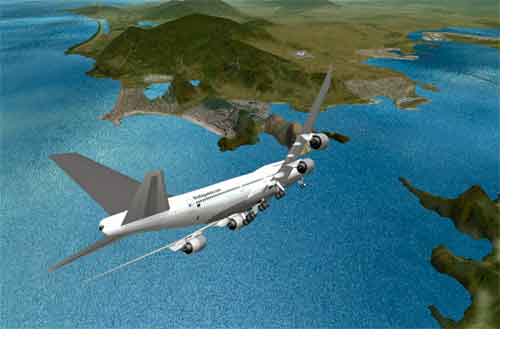 Flight Simulator Xtreme is one of the coolest and most adrenaline pumping best online games for seniors that you will find. Fun! Fun! Fun! Especially for those of us who ever imagined flying an airplane. You're flying airplanes!! Planes like Learjets, Airbuses, Boeing super planes.

If you've always wanted to fly a plane, but like playing the piano, never had the interest in all the time and expense it involves,,, Now is your chance to feel the thrill of being a pilot. Safely. Easily. In the comfort of your own home.

Sound fun?

You'll complete missions and take in breathtaking views from the sky as you fly your favorite planes.

Keep in mind: It's not a flight simulator, it's just a game. But, how much can we expect for $9.99. So, keep that in mind if you decide to try the download.
Still, it's one of the favorite and best online games for seniors who like action without the violence.

This online game takes some smarts. So, kids and the elderly won't like it that much, or, be able to play it.

The downside is it's only available for iPads.
#11  Fortnite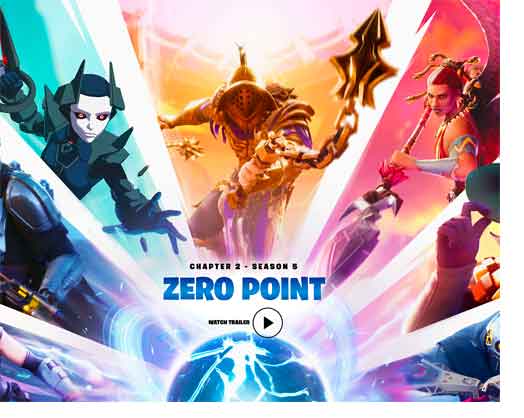 Fortnite gets literally millions of daily players. There are so incredibly many challenges for us to take on and overcome.

One of the things that makes Fortnite one of the best online games for seniors is that it changes constantly. You do use guns to shoot other players in the game. That may not be to your liking. OR, you may love it because it may settle your aggressions!

Fortnite is FREE on Switch, mobile, Xbox One, PC, and PS4.
#12  Guitar Hero


Guitar Hero is one of the favorites with us Baby Boomers. Besides being one of the best online games for seniors, if you're a big music fan, it's one of the most fun.

Why?

Who in our group didn't dream of becoming a rock star??

Guitar Hero requires a little bit of gear. Namely the fake guitar we use to play.

There are seven different games available to play. ALL are fun! Aerosmith, Metallica, Van Hallen, Queen,….. even The Beetles! Who do you want to be?

Guitar Hero is available on different consoles. There are also versions for your mobile device and PC.
Here's a VIDEO of how it's played:
#13  Jackbox Games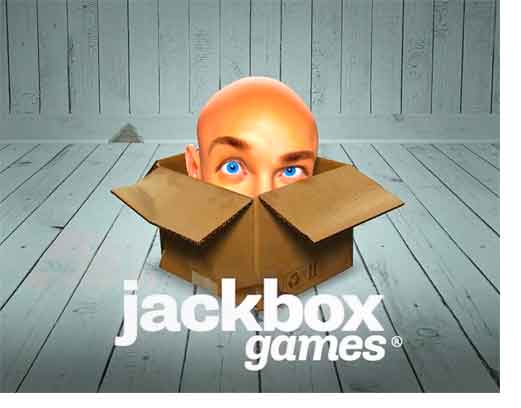 The lockdown makes Jackbox Games a real winner! A GREAT trivia game to play with all your friends at this time.

Here's a tutorial from the creators of Jackbox Games on how to play:  "How to Play Jackbox Games with Friends and Family Remotely"

Host Cookie Masterson walks you through the way to play. Other celebrities come up here and there to help her out.
#14  Mahjong Games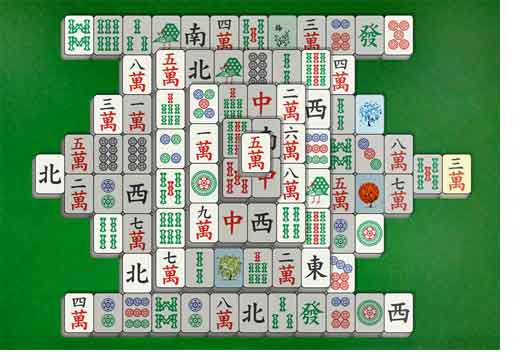 Mahjong, originating from Chinese culture, is another one of the best online games for seniors because it is a favorite classic game many senior citizens love to play. And, Mahjong is now available online for FREE.

If you're an experienced player, this is a great place for you.

If you're a beginner, you are welcome and encouraged to play. It's fun! And you'll find every level of play (including first time beginner) on line.

FREE Mahjong online also is available with different themes: Classic, Candy Mahjong, Mahjong Quest, Mahjong Cards, Candy, Alchemy, Dimensions….. If you love playing Mahjong, and wish it was more convenient, you will certainly be in the group rating online Mahjong as one of the best online games for seniors too.

#15  MENSA
Brain Training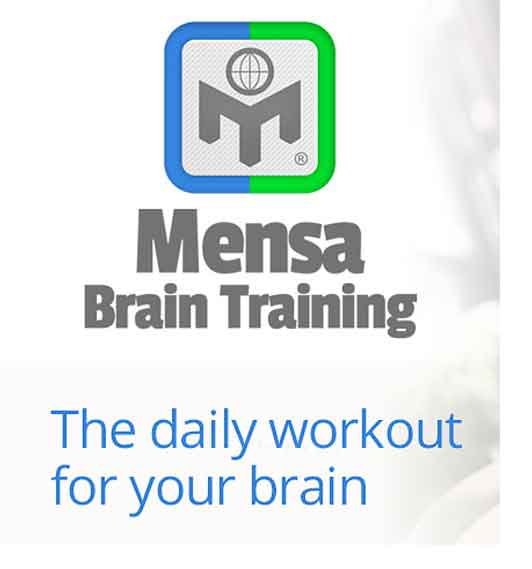 Are you one of our very High IQ Ladies or Gents?


I'm not.

HOWEVER, if you think most of the best online games for seniors are just not enough of a challenge, I've got something wonderful for you too.

Here is an app for brilliant seniors who are still sharp as a tack and want something in their own league. You can improve perception, memory, reasoning, concentration, even agility. A results oriented play for the sharpest thinking seniors among us.

Are you one of our senior genius elite? If so, this might be just the right app to challenge you!
#16  Microsoft Game Zone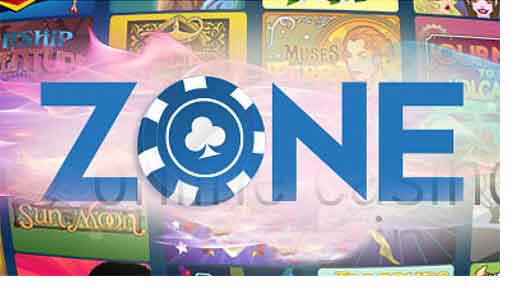 Yes. The Microsoft computer software people.

Microsoft offers an entire Game Zone that is very easy to tap into. You'll find lots of the best online games for seniors here, for FREE!

You can choose from:

Puzzle Games
Word Games
Trivia Games Poker & Casino Games
Card Games
 Board Games Multi Player Games
Arcade Games
and more….

Here are some of the other favorites:

Bubble Town
Backgammon
Microsoft Jigsaw
Microsoft Bubble
Element Blocks
Microsoft Jewel
Microsoft Sudoku
Deal or No Deal


Plus dozens and dozens of others.
Just click on the link above and there will be free direct links to all those games and dozens of others.

#17  Minecraft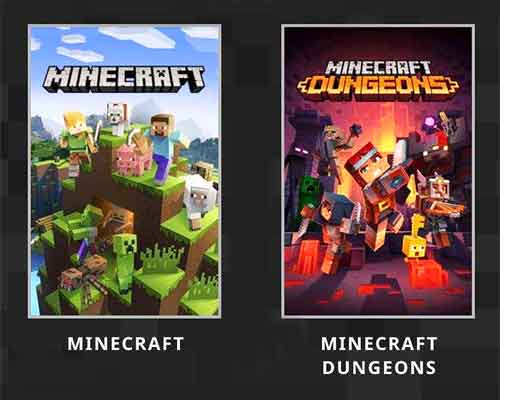 Minecraft is a game where you explore and create your own unique three dimensional worlds. We seniors can play online with our Grandkids. That is one of the reasons Minecraft was voted one of the best online games for seniors in our survey.
We LOVE playing and spending time with the grandkids. Right? Of course we do! Minecraft helps get them to come visit.

For a full explanation of the game, here's an article from the Washington Post: "What is Minecraft?"

ALSO: Minecraft is a popular game that has been shown to improve our cognitive skills.
#18  Monopoly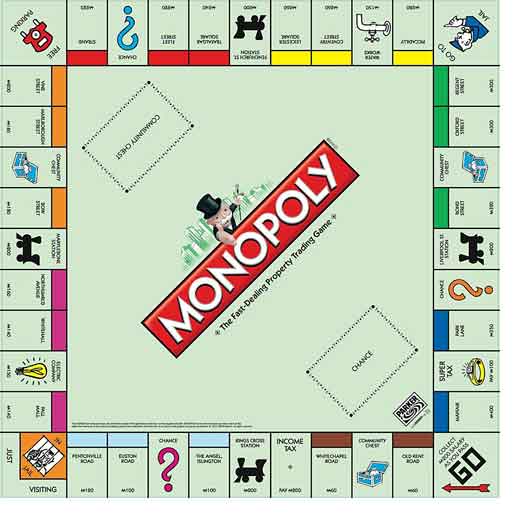 Old Fashioned Board Games! Y E S!!

These are the ones a lot of us seniors miss the most. Am I right?
A lot of us find the old favorite board games to be the very best online games for seniors because of our love for them, and, the online convenience.

The new heavy action kill everybody games just don't suit a lot of us. We (myself included) just want to play our old favorites sometimes and have good competitive clean fun without wiping out entire civilizations. Are you with me on that?

AND, here we have, one of the best: MONOPOLY!!

Yeah!!

As a kid, Monopoly was my all time favorite board game. Was it one of your favorites too? Everybody I know was always willing to play Monopoly when it was game time. NOW we can. Easily. Because it's available online. For FREE!

Monopoly online is played just like the board game.

A new touch: You constantly earn new cool looks for your car (player piece) of choice as you score lots of goals. A bit of a twist from the original board game, and a blast to play!

Monopoly is good to play with all age family members. Truly one of the best online games for seniors (and the whole family!).

#19  NAB 2k20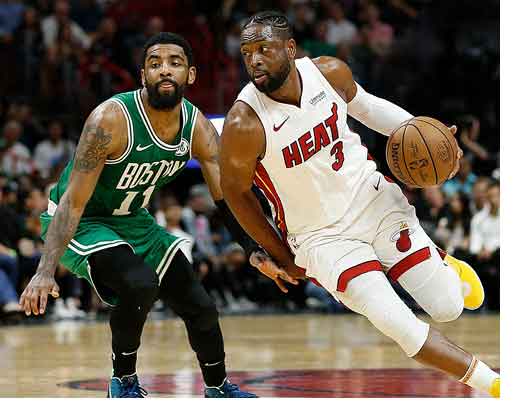 Basketball fans might be missing the season this year for various reasons (really annoying….), but virtual NBA let's us get back to the game.

It's not cheap. $60 in the digital marketplaces. $30 for the physical versions on Switch, PC, Xbox One, PS4….

But, addictions are addictions….

Good News: FREE with Xbox Game Pass.
#20  Neuro Racer
ESPECIALLY Good for OUR ELDERLY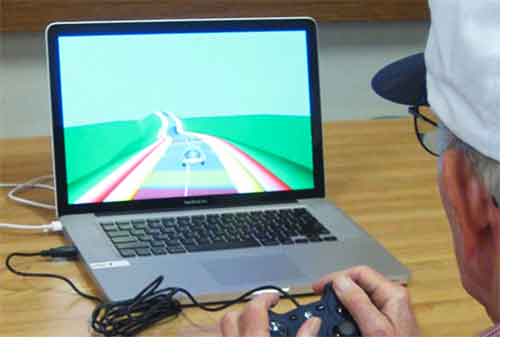 What is one of the best online games for seniors that is especially suited to our very elderly or challenged seniors? NeuroRacer.

Need a game for someone very elderly and perhaps a bit challenged now?

NeuroRacer was developed expressly for the purpose of improving memory and cognition.

NeuroRacer is a gentle multitasking game that enables us to improve our abilities in real life activities. It's a single player game (that you can supervise) involving driving and controlling a virtual vehicle. One of the best online games seniors who need something simpler and still lots of fun.

#21  Personal ZEN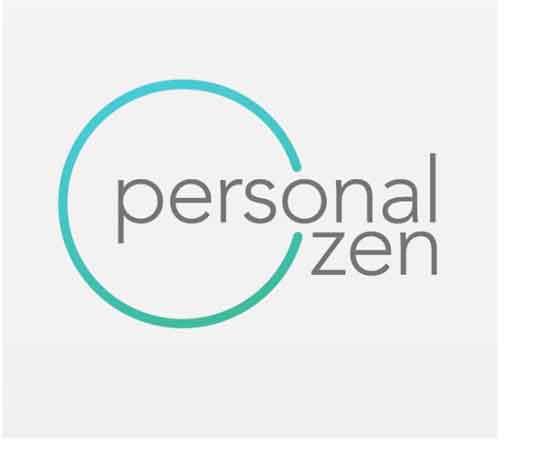 Personal Zen is not so much one of the best online games for seniors as it is a delightfully relaxing experience any time we want.

Personal Zen focuses on calming us by using scientifically tested principles and methods.

We all can't get out to meditation classes these days. And, not all of us want to take a class somewhere. Still, we sometimes want something for that wonderful overall relaxing experience.

#22  PGA Tour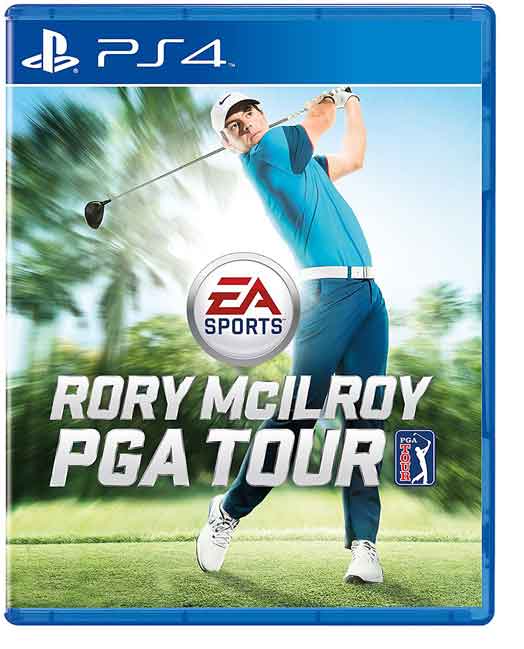 Golf seems to be one of the favorite activities for retirees. This is why PGA Tour was rated at the top of the best online games for seniors survey list by our golfers.

If you are a golfer, or, wish you could be playing more often, PGA Tour may just be the best online game for you! Especially when you can't get out to the course.

PGA Tour game requires a console like Playstation or Xbox. There is a Free Version available for us seniors who use an iPhone.

Play online with some of the world's most famous golf stars!

If you can use a console version, there are tutorials that give you all the instructions you need to make playing easy. The game is an easy download and the loading times from hole to hole are super fast.
#23  Pokeman Go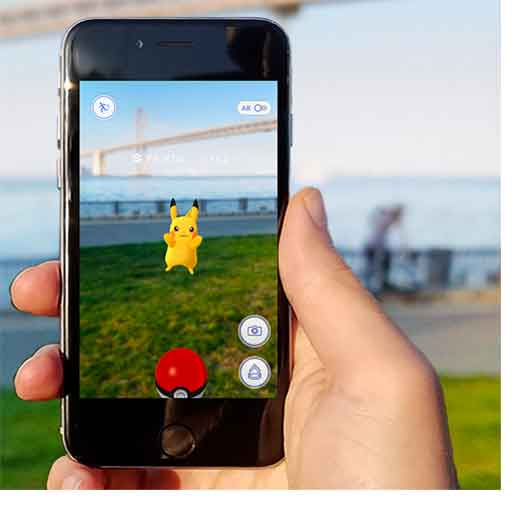 Love Pokeman?

Here's Pokemom Go!

Using your mobile GPS and interacting with friends. Find the hidden Pokeman lurking everywhere around your house. The manufacturers, assessing the Covid problem,  have even made the game playable closer to home.
#24  PuyoPuyo Tetris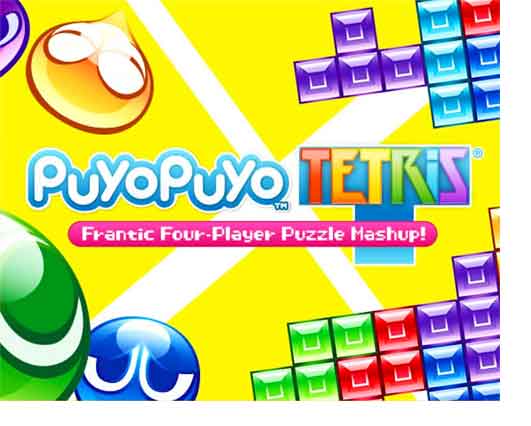 Tetris is one of those games that always seems to be simple and enjoyable. You have a limited amount of time to complete the puzzle and beat the timer.
#25  Puzzles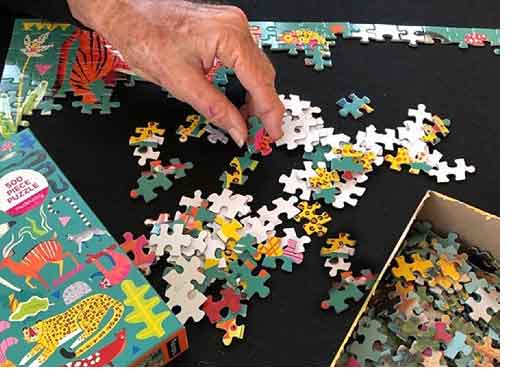 One of the best online games for seniors, that is relaxing, and, not too challenging is playing Jigsaw Puzzles. TheJigsawPuzzles.com is a wonderful website for those of us who enjoy the relaxation and pleasure of putting together Jigsaw Puzzles.

I am 69. Computer technology far too often is beyond my comfort zone. I always liked the physical world. Jigsaw puzzles? Sure! Dump it out of the box onto the table and let's go. Right?

And, our question was: How would we move all the pieces around if we can't touch them?

SO EASY. Drag and drop with our mouse or touch pad. And, so fun! No clean up!

The collection of puzzles here is fantastic. 20 piece puzzles up to 500 piece puzzles (my favorite).

The selection of cuts is great for those of us who like a certain type to play with:

Classic
Mosaic
Square
Spiral, and
Elegant (my fave!)

All kinds of categories too:

Bridges
Castles
Animals
Street Scenes
Flowers
People


Esthetically pleasing puzzles you can work on anywhere: Home, the park, waiting room, library……
 #26  Scrabble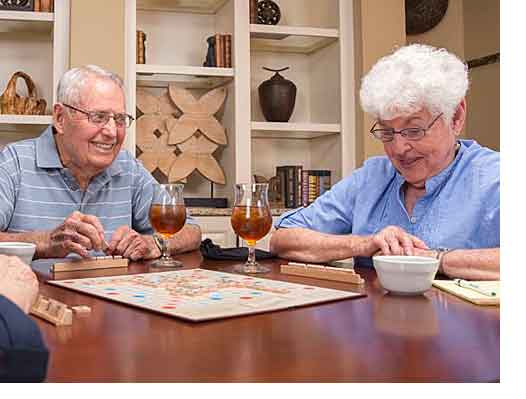 Our survey rated Scrabble in the TOP 4 of the best online games for seniors. Scrabble seems to remain fun no matter how many years we seniors play it! And, who ever really tires of playing this famous game. And, of course, you can now play Scrabble for FREE online!
#27  Sea of Thieves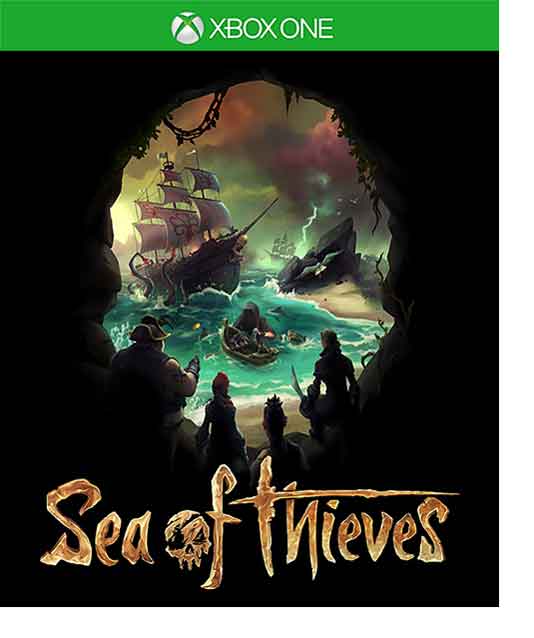 For those times when we just need to get away from it all. Beautiful beaches! Pirates! And, yes, you are a Pirate! Find those treasures!

Everyone of all ages can engage in skirmishes with up to 3 friends as mates in battles to obtain the treasures!

$50. (We think it's too much….)
#28  Solitaire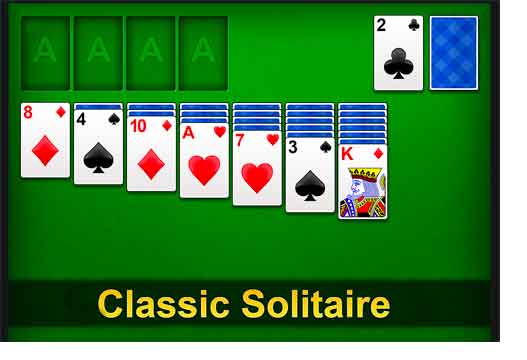 Remember: Solitaire?
In our survey, it's rated in the TOP 10 of the best online games for seniors.

Yep! It's on line too. Anywhere. Anytime. Where ever you are. As long as you have your laptop or Smartphone/iPhone with you.

Besides Classic Solitaire, did you know there are over 500, yes five hundred, different solitaire games? And, they are all online. For FREE.

Solitaire Games are simple and one of the most popular online games for seniors. They are simple, rhythmic, almost meditative and easy to play. They are actually a great tension reliever at and age. And, playing Solitaire always seems to brings back fond memories of earlier playing days.
#29  Sudoku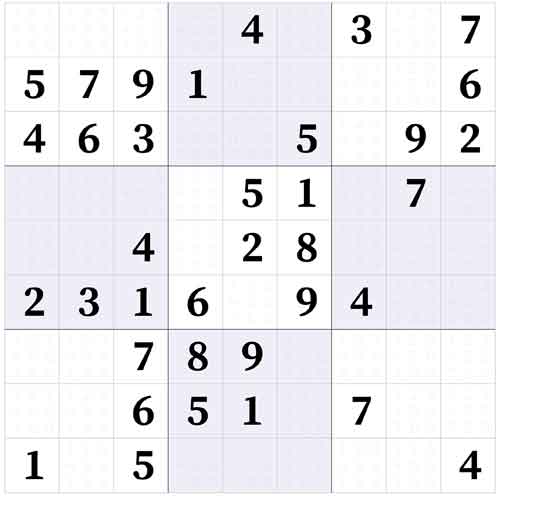 Have you already heard of Sudoku?
Sudoku is rated in the top 5 most challenging best online games for seniors.

It's a game of numbers. And, not an easy one. It's for those who enjoy a bit more of a challenge.
The task is to fill the empty grid spaces with the numbers from 1 - 9. The trick is: Each number can appear only once in each 3 x 3 mini grid, or only once in a column, or once in a row.

Challenging! Free!
#30  Super Mario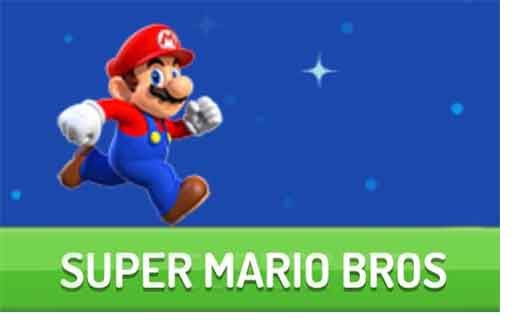 If you've ever searched for any of the best online games for seniors before, you surely came across Super Mario.

Super Mario is a classic and all time favorite arcade type online game for seniors. It is played on the Nintendo console. So, there is a small investment here if you don't already own Nintendo.

The story line is charming: An Italian Plumber sets off to rescue a Princess.

Super Mario requires forward planning as well as quick action and memory. No wonder it is one of the most recommended and best online games for seniors!
#31  That Trivia Game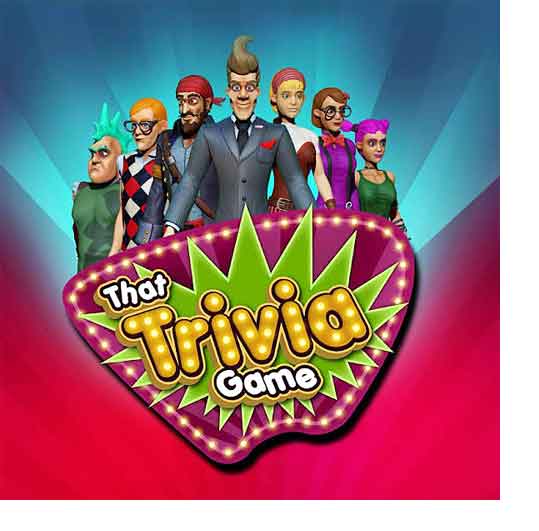 Do you enjoy Trivia games?

If so, That Trivia Game one is for you!

That Trivia Game is one of the favorite and most asked for online games for seniors. It covers a variety of topics that include: geography, sports, music, history, pets, politics, religion…. Very diverse.

If you haven't yet played it, give this one a try!
#32  Trivia Crack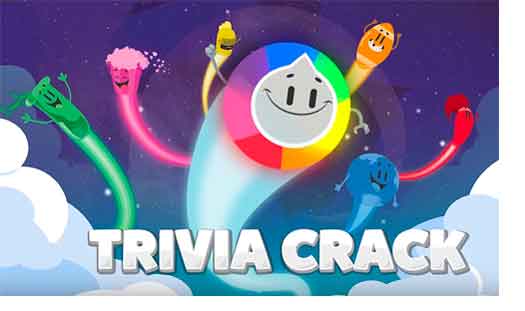 Trivia Crack is another fun trivia game that you play head to head against your opponents.

You can select any of 20 different languages to play in and you can chat through the app as you play. Available in Apple's App Store and the Google Play Store.
#33  2048


2048 is a puzzle game that can be played on your PC or phone. It is easy to understand and play.
If you're not into the gaming scene with consoles and elaborate controllers, this is a game you can play with a simple swipe of your finger.

The object is to add like numbers and reach a score of 2048 or higher.

Playing 2048 gets your mind working and will sharpen your math skills! You compete with yourself and try to figure out new ways to  get the highest score possible.

This is another of the best online games for seniors when we are forced to go somewhere that we have to sit and wait. Those endless waits go by in a flash. With 2048 we sometimes we wish we could avoid the appointment and just keep playing.
Here's the VIDEO:

#34  War Thunder


For those of you men who are complaining that we are showing you too many games for pansies, here's your War Game!
This is one of the best online games for seniors if you enjoy a large scale "Shootem Up" game.

War Thunder allows us to play in multiplayer mode. Jetfighters. That's what you'll be flying.

And get this: Playing War Thunder improves our cognitive skills. So, if you're kids are complaining that you play too much, just tell them: "I'm working on improving my cognitive abilities".
Good?
War Thunder requires keen eyes and time coordination.

Miss flying those jets? Always wanted to fly one? Have some fun and get that thrill and excitement again!
#35  Wii Sports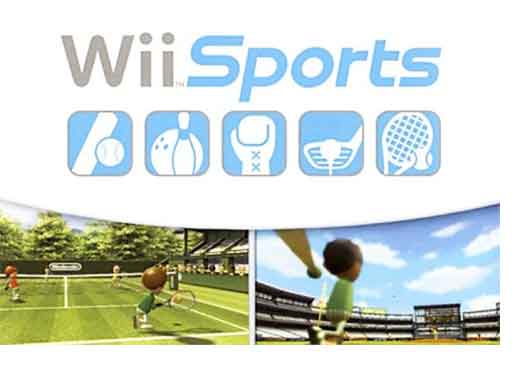 Wii Sports is on our best online games for senior list because: Wii Sports was one of THE Most Popular Online Games Ever!

On Wii Sport you can play: baseball, boxing, tennis, bowling and golf.

Wii Sports let our very elderly seniors, who could not play the actual sport anymore, enjoy playing the game. Physically. Standing up and playing in a very gentle way.

UNFORTUNATELY, Wii Sports was discontinued…

BUT: There is now "Switch".  Made by the same company (Nintendo). It has a LOT more options. And, more sports. But, it will cost you about $300.

A used version of Wii Sport can still be picked up for under $100 at many game shops.

So, if. your budget is a concern, call the local gaming shops and see if they have a used Wii Sports you can buy. AND, tell them you will need FREE instructions to learn it! Moist shops are happy to help us seniors out.
#36  Word Games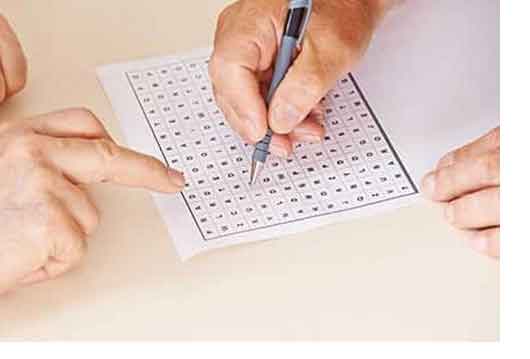 Interestingly enough, on our 120 seniors survey of the best online games for seniors, the most popular online games category was word games. 104 out of our 120 seniors surveyed liked Word Games for Seniors as their most favorite games page on our website!

And there are so many Word Games:

Words on Words
The Word Association Game
Word Searches (our favorite here in the office)
Crossword Puzzles
Scrabble (yes you can play with others on line!)
Upwords
Cryptograms
Boggle
Taboo
There's no excuse not to play. Have FUN and reap all the Benefits!
#37  Wordscapes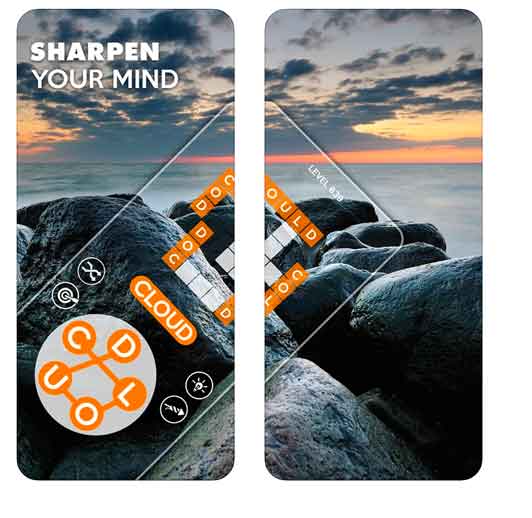 Wordscapes is another great puzzles game.

Wordscapes combines Crossword puzzles and Scrabble. With the letters you have, you create as many words as you can to fill in the Crossword Puzzle.

This is one of the best Cognitive Training and Exercising Games there is.

Wordscapes has over 6,000 levels of play. So, there is something right for almost all of us seniors. AND, as we raise our levels, we become more and more skilled and our thinking quickens.

Here at weloveourgranny.com, we especially LOVE finding games that are fun, make us sharper and improve our thinking skills!

Wordscapes is available in for Apple and Android.
#38  Words with Friends 2


Yes, we already did Word Games just above, BUT, Words With Friends 2 is such a favorite that we don't want you to miss it. Truly one of the very best online games for seniors to play in a group.

The name says it all! With Friends! Everybody you love and like. This is a great excuse to get them all together to play this wonderful game. Challenge them to play you! Show some daring.


You make words out of letters that are issued to you. Simple: Like most games: Whoever gets the most points wins! And, yes, fit's a challenge. How many words can we make out of the letters Z, X, and Q? You already know this from Scrabble. Right?
Available FREE at the Apple Store and at Google.

Have some fun tonight!

#39   World of Warcraft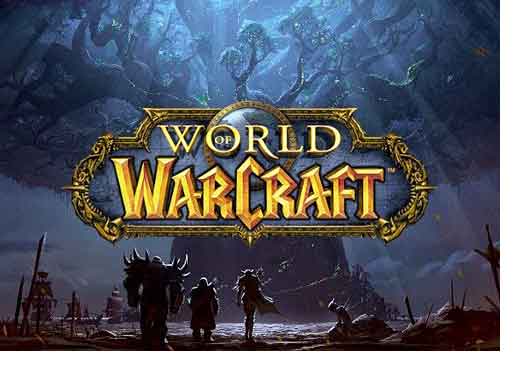 Just like War Thunder (right above), if you need something more for the tough guy, or you want to take out all your aggressions without hurting anyone, World of Warcraft may be the online game for you!

World of Warcraft is a game that has been around since 2004. It was rated the #1 Video Action Game ("Action Game" means as violent as possible…) three years in a row.

World of Warcraft is played by role-playing, and it gets better as it is a multiplayer game. Your role is to  be sure the character you are role-playing remains in perfect shape. In World of Warcraft we find Adventure, Myth, and Magic!
BUT: A bit pricey at $14.99 per month.

Are There Some
Cognitive Specific Games?


Yes!
Interestingly enough, as we were putting together this page of the best online games for seniors, we learned that a handful of common simple games, that we all already know and love, can be powerfully good for those of us who have become a bit weaker in our abilities.

It's kind of like loving Broccoli. If you really love broccoli and eat it just because you can't resist it, you still get all the amazing benefits it has to offer.

Same with these games.


We already learned that exercising our minds is as important as exercising our bodies.
Right?
What most of us never learned is that

Playing Games is just as effective for building and rebuilding
our mental strength and abilities.

We hear this word "cognitive" all the time these days when we read about "senior" anything. Am I right? I really hate all the technical words for "we're losing our minds" or whatever else these people say we are supposedly losing. Don't you?


Sometimes, like everything else, things up there just slow down a bit. And, that's all. Sometimes it's much more.

The nice thing is that:


Even those of us who have gone considerably downhill can improve and have some fun.


Whatever the situation, playing games online can help to strengthen and sharpen things up. Playing games on line can bring a great amount of Joy. That alone would be reward enough.

And, the best online games for seniors are mostly FREE.

Wow!

What it all amounts to is: a lot of us who wonder if we're going to lose our minds never will have to. Just by playing games. In person, or, online. By ourselves, or, with others. Fun! Right? Agin, the Broccoli Benefit!

Remember:  Just by playing games online by ourselves, with friends, family, or new players on line, we get to have FUN. And, improve ourselves in the process. Every single day!
Let's Have FUN
Getting Tuned Up!


Yes, having fun playing games is a fountain of youth! Just having fun playing games. Who knew?

If we get a little weak in our thinking, or we've been too lazy to keep strong and sharp upstairs, let's strengthen up! All the studies show that we can. AND, besides playing games being FUN, it's so EASY for us seniors to keep fit up there just by playing games on line that we enjoy.

We're going to be showing you some of the very most popular and the very best online games for seniors.

Don't wait until you can't remember anyone's name. Start now!

Why?

Mostly because, it not only makes us stronger and sharper, but because it's F U N!
Here Are
5 Cognitive Specific Games



If you're looking to help you Mom or Pop remember a bit more, or, you've been wondering what are the best online games for elderly seniors to start with, here are Five Fun Cognitive Online Games for Seniors, to get the motors sharpened up, which most seniors can play.
cognitive specific games
#1 Jigsaw Puzzles Online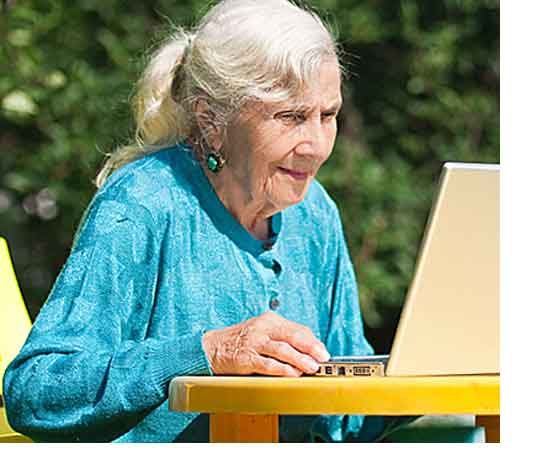 Jigsaw puzzles are a favorite of ours. They are so relaxing and engaging. It's easy to get pleasantly lost in them for hours on end.

Jigsaw puzzles stimulate thinking. And, memory.

There really is no easier workout for our thinking than the joyful relaxing pursuit of playing a jigsaw puzzle.

Jigsaw puzzles no longer require a table either. FREE PUZZLES to get you started can be found at The Jigsaw Puzzles, and On Line Jigsaw Puzzles. There are FREE new puzzles to play each day.

If you need something easier, or, more difficult, you can choose your level of difficulty on any of the jigsaw puzzles at Daily Jigsaw Puzzles.

Here you choose the picture and then choose the difficulty level. From: Very Easy to Extra Hard.

While putting together a jigsaw puzzle online (PC, tablet, or smartphone) seniors improve… here it comes (that word)…. their:

 "Cognitive" Functioning

In the process, we seniors Exercise Our:


Visual Perception
Recognition

And, with this, our Memories Improve!
cognitive specific games
#2  Checkers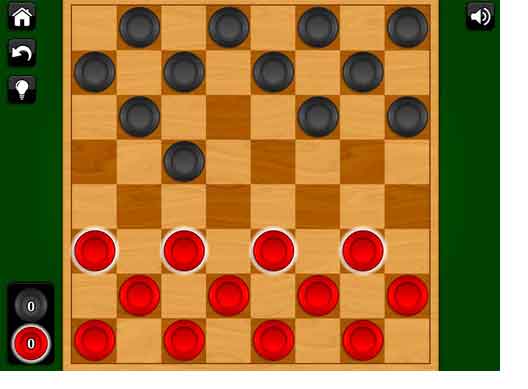 One of the games we have ALL played is Checkers. Right?

Is there anyone in Western Civilization over the age of 9 who has not played this game?

But, how many of us still play it? Why?  I think because there are so many other more adventurous games available now, for free, online.

Well, sometimes, it's just fun to relax with an old favorite like Checkers and not have to take out the board and the pieces and find a table…

Anytime. Right on your laptop or mobile device. Play alone with a computer generated partner. Or, a live person.

I have a special love for this game because I used to play it with my Grandfather almost every Sunday when we went to visit. NOW, I'm the Grandpa!
cognitive specific games
#3  Solitaire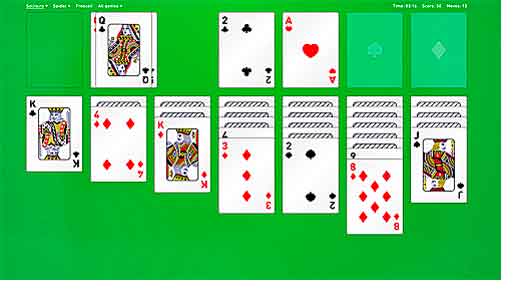 Playing Solitaire, I think, was my first form of meditation. Before I even knew what meditation was….


Sitting quietly somewhere, and just flipping and matching the card. No distractions. Peaceful….

Now, it's FREE online. To play anywhere, anytime.

Solitaire also teaches and challenges our brains to recognize patterns. As a result, our memories improve and sharpen. We become quicker in all decisive thoughts. Nice! Right? Quicker!
cognitive specific games
#4  Treasure Hunt


Treasure Hunt is a fun way to spend some time with the grandkids. It's a fun time that sharpens our skills. The theme is: Pirates!
cognitive specific games
#5  Card Games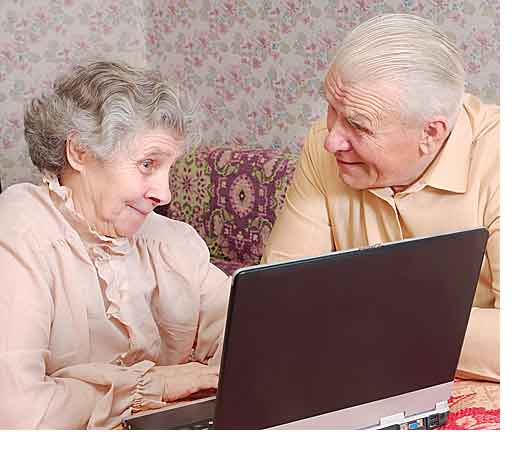 Card Games are actually a category. So, we have a lot to choose from here. Card Games abound online. And, ALL of our old favorites are there, including:


Hearts
Spades
Gin Rummy
Cribbage
Poker
Canasta
Crazy Eights
Pinochle
Euchre



A great FREE site for these and over 40 multiplayer card games is CarzMania  You can play with family, friends, or compete globally with players all over the world, using any device.

What About
Social Distancing?


Just because you can't meet up with a friend, or, because you may be social distancing, it doesn't mean you still can't play with your friends. Any time you want! And, no mask is required!

Don't let being stuck at home keep you from enjoying as many of the best online games for seniors as you can.

Remember: The studies show, over and over again, that playing online games can boost our overall feeling of well being!

The Best Online Games for Seniors
at
All Levels of Ability


How many times have you heard that and been disappointed?

When we did our 30 day search for the best online games for seniors, one of the things we found is that when a games said it was good for "any adult", it too often meant for very old people with intellective issues. Old, elderly seniors.

We're not all old or elderly, though some of us are.

Some of us are actually at our intellectual peaks and want the same kinds of games that our 18 year old Grandson or Granddaughter play. Right?

Something fast and furious! Or, maybe something with some very difficult words to find.

As a senior now (age 69) I have been enjoying "Words With Friends" for years. But, I wanted some other challenging, even more challenging games to play. Ones that get me really thinking and really reacting.

Those games are often console games. And, they can be a blast to play when we want to pump the adrenaline, or maybe take out any aggressions we may be harboring! Because they use special equipment, these you have to buy.

On the other end of the spectrum we wanted to supply you with some Cognitive Specific Games ANCHOR for elderly seniors who may have slowed down quite a bit.
So, yes, you will find games here that can suit whatever level you want to play on.

Do Many Seniors
Play Games Online?


YES!

More than you are probably imagining.
Did you know that seniors play games MORE than any other age group in our entire population?

Yes. Us. More than any other age group! So there are lots of other seniors to play with online at any hour of the day or night. From anywhere in the civilized world.

That's why there is such a great need for the best online games for seniors. AND, there are literally thousands of games to play online. Alone. With family. With just the grand children. And, with friends or strangers (new friends!) online.

Surprisingly: What we found in our search was that a LOT of seniors are gaming! "44 percent of Americans age 50+ enjoy video games (interactive digital entertainment) at least once a month."

That's almost half of us! Wow!

And, that also means us seniors come in all different ability levels. From very challenged to Einstein-Like smart!

We tried to include, in our TOP 40 list, not only the best online games for seniors of average abilities, but also for the "whiz kid" seniors who are at their prime, super smart, and fast as a whip.

And there is a special section of 5 cognitive specific games ANCHOR just for our very elderly who may need something simpler to enjoy.

Playing
The Best Online Games for Seniors
is
Time Well Spent!


Remember:  Never feel like the time you spend playing online games, or any kind for that matter, is time wasted. To the contrary. Playing and enjoying the best online games for seniors is time well spent.

Playing games, in person or online, can help us improve in both mind AND body.


For example: Did you know that:



"Playing video games that require fast decision-making and visual attention has been linked to enhancements in balance and walking ability."
reference: "Technology for Seniors: The Benefits of Video Games"
"According to researchers from the University of California at Irvine, seniors who play online brain games can boost their cognitive skills to be just as sharp as those decades younger than them." reference: "Playing Online Brain Games Can Boost Seniors' Cognitive Skills"
"A lot of research has recently shown that when people become lonely and isolated they do much worse in all aspects of life — but particularly the emotional aspects…..Older adults — like all of us — do best when having frequent social interactions. Playing games with others is one way to engage in regular social activities." reference: "Play Games"
"There is always that one game that always makes you feel alive. I bet you didn't know that most seniors play games more frequently than any other group of population. So why there is such a need for seniors online games? With the new earned free time that comes with retirement, simply most seniors find themselves turning to games as a key social and hobby activity.  More than half of seniors are playing games online with some even playing with their children regularly."reference: "21 Most Wanted Seniors Online Games That Will Suit Every Taste"

Social Activities
Give Us Happier Days


Can we make online games a social experience?





Social activities give us happier days and a fulfilling life. We usually take this for granted until we become old.

As seniors we too often lose a lot, if not most, of our social connections. That's awful. Terrible. Just because we are seniors it doesn't mean we are no longer social creatures. We just don't have the same social circumstances in our lives now. Right?
Playing games online can bring us back into our social circles and create new ones!

Did you know that feeling sad, loneliness, and depression is less likely to occur in seniors who participate in games that require multiple players?

Did you know that you can pick up your PC, or your smart phone, and play a game any time of day or night? By yourself, or, with another person somewhere in the world who is on line who wants to play with you too?

The social aspect of playing games on line, even with people we will never meet in person, reduces the feeling of isolation. We can even make lots of new on line friends this way. Friends we never meet in person.

"Depression is less likely to occur in seniors who participate in games that require multiple players. The social aspect of these types of online games reduces social isolation. Remember that mental stress is associated with loneliness and isolation. Plus, social activity promotes an active and fulfilling life."  reference: Assisting Hands Home Care
Play More Games!



We don't have to go anywhere special to play games online. We can play alone or with others. From anywhere around the world. AND, we never have to feel lonesome or bored again.

We are the first generation of seniors to have this wonderful technology at out disposal. Let's enjoy it!

Our brains (just like the rest of us) also age. Crap! Darn it! None of us are happy with that. But, they do.

How can we keep everything fit, sharp and active, get stronger, AND, enjoy the process?

Games. Online Games!

The ones you just saw, in our survey of 120 seniors, were voted the Best Online Games for Seniors.

ENJOY!
CONCLUSION


What Are

The Best Online Games
for Seniors to Choose?




This list of the TOP 40 Best Online Games for Seniors was put together from our unique survey of 120 senior citizens who play games online.
Not every game will be right for you. That's why we tried to have our survey find the Top Online Games for seniors of ALL Ability Levels.
See one you like already? See a new on that looks interesting? Great! Play that and any others that look like fun. Don't like one? Find another. See?
Here's the point:

There is no one particular online game for seniors
that can be said to be the best.


That's because we are all unique. And, so are the best online games for seniors.
Our moods change also. Right? Sometimes Chocolate ice cream. Sometimes Blueberry Ripple. So, we need different games at different times.

As you are looking through our list of the best online games for seniors, find games that suit your own personal taste and mood. If you don't enjoy one, find another. As you now know, there are hundreds available.

Explore:


Try out new ones


Play alone


Play with others


Find whatever makes you happy



Trying out new games online, for FREE, is always fun! Playing with some people online who you haven't ever met before (remember NEVER to give out ANY personal information) can be very exciting too!
You can play with seniors, young people, all kinds of people. All over the world! There is no limit online.

Have a ball playing these Best Online Games for Seniors and reap all the Benefits and Joy as well.



Wishing YOU hours and hours of FUN!  ~ William, Fiona, and Charlotte
go to: