FREE Services for Senior Citizens
FREE Services
for Senior Citizens - 2021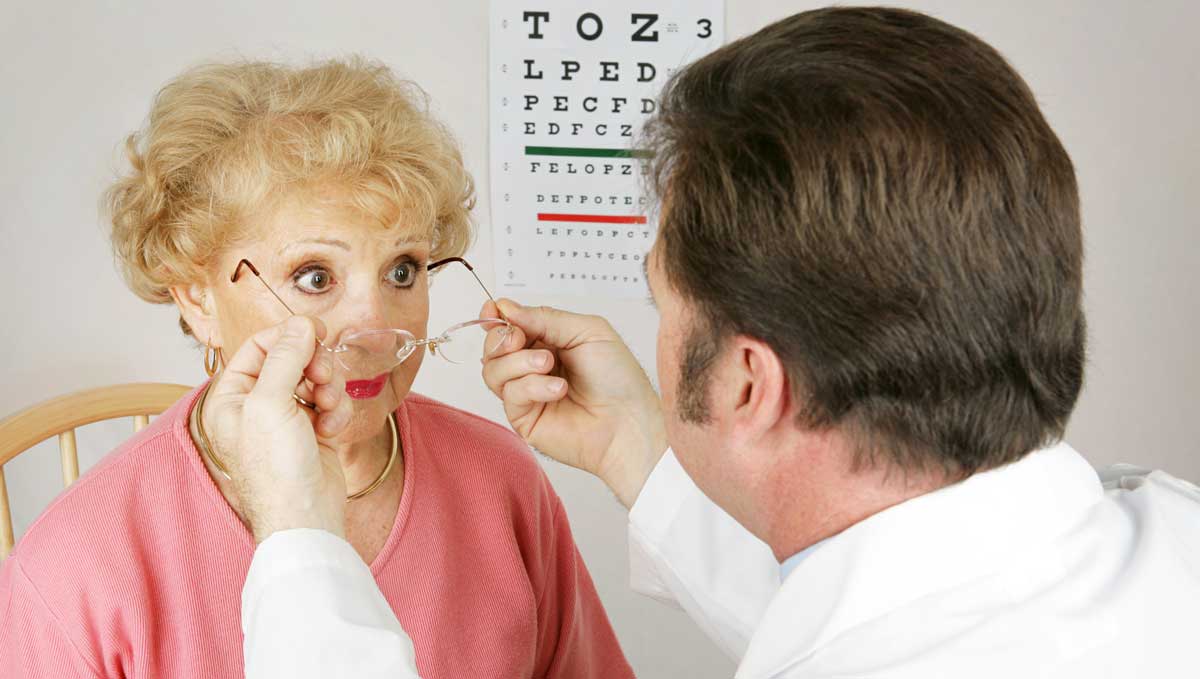 Free services for senior citizens can really help out and make many more things easily possible in our golden retirement years.
After Retirement....


After retirement, most seniors are living on incomes that are considerably less than what we were accustomed to during our working years. Finding services we need in an affordable way becomes necessary. But, often difficult.

Did you know there are actually an abundance of service resources for us?

Yes, there are.



Unfortunately these resources are sometimes difficult for us to locate. And, worse, confusing to apply for. So, we're going to help you find a lot of important and very useful free services for senior citizens right now right here in this article.
The goal of this article is to help other seniors
easily find and obtain
many of the services they need and want
for free,
or, at least at a discounted rate.


Quick Connects:

1)  Our Top 16 FREE Services for Senior Citizens
2)  6 Great DISCOUNTED Services for Senior Citizens
3)  How to Find Your Local AAA (Area Agency on Aging)
4)  State Agencies for The Aging
a special note about

:


"AAA"


* SPECIAL NOTE:  You will see us direct you to "AAA" frequently in numerous sections of this article on free services for senior citizens. We want to make sure you are going to the right place.
So, we want you to know what "AAA" is in this article (and, don't worry, we'll keep you refreshed on this as we go along.)

Here's where some get a little confused: In the USA, "AAA" is most commonly used as the abbreviation for the Auto Club. The Automobile Association of America. Right?


But, not in this article.

To avoid confusion: We want to let you know right now that AAA in this article refers to the National Association of Area Agencies on Aging. They are a most valuable resource for us seniors. We'll be referring your there a lot.

Got it?

OK. Good. Now we're ready to get started getting you some great free and discounted services for senior citizens!

Our TOP 16
FREE Services for Senior Citizens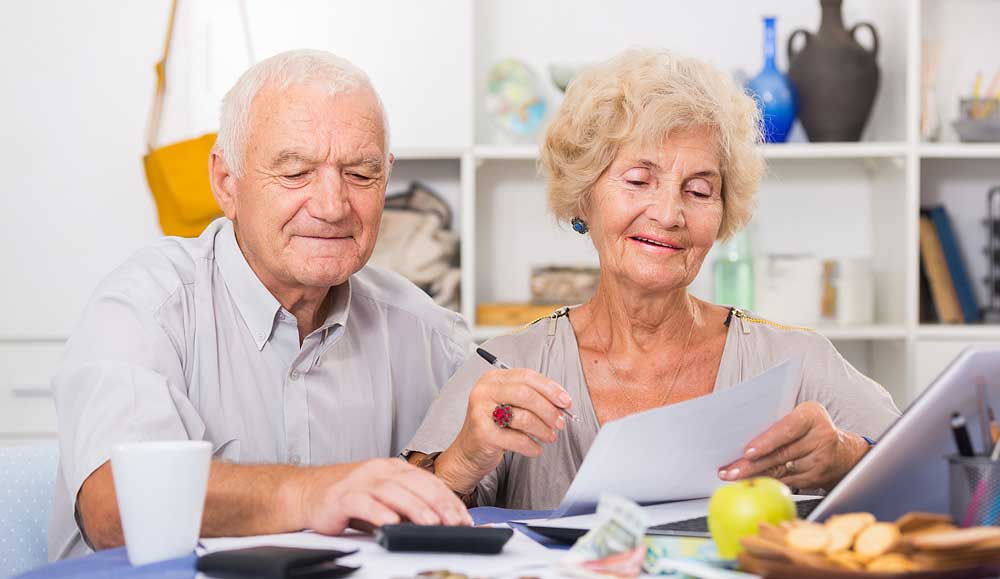 There are some essentials that many low income seniors don't realize they can obtain for free. Things they need. Like eyeglasses, dentures, hearing aids, transportation, home repairs, etc…

So, let's see where we can get these services for free, as well as other beneficial free services for senior citizens.
1)  Free services for senior citizens:
     Eyeglasses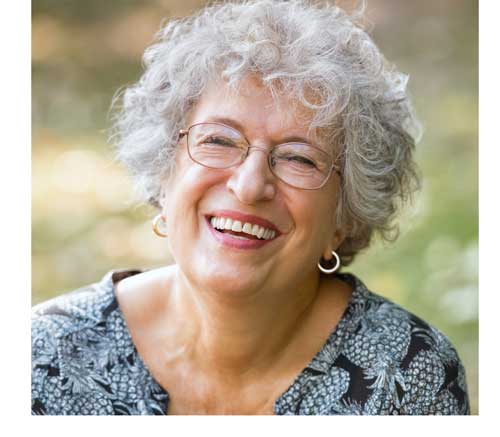 We're going to start our list of free services for senior citizens with free eyeglasses.

The gift of sight! One of the most precious things we have. Right?

But, as seniors, this faculty usually needs a bit of assistance. For some, it needs a lot of assistance. So, most of us wear glasses, at least sometimes, for one thing or another. And, some of us are not be able to afford new ones when we need them.

If our eyes are too weak, and we have no eyeglasses, we may have a great deal of trouble with simple important normal tasks like climbing stairs, reading the labels on pill bottles, or even just enjoying a magazine or newspaper.

There are eyeglasses that can correct almost any vision weaknesses to a very good, or at least, a very acceptable level.

But, some seniors are living on such a tiny budget that even a $99 pair of corrective lenses or bifocals is out of their reach. And, this should not be.

Fortunately, there are groups that can assist seniors in obtaining a free pair of eyeglasses.

Here's a little story, and a great example, of an organization we know of that does just that:

A senior gentleman we were introduced to named Mr. G___ was "living" on a $700 per month disability check. He had severe vision problems and could not even afford a new pair of these basic eyeglasses.

Guess what?

A friend of ours directed him to Catholic Charities (and he is not even a Catholic).

Catholic Charities has a most wonderful resource page online, where they show seniors in need how to get a:


FREE eye exam


A FREE pair of prescription glasses or bifocals.



Here is the complete information: "Eye Glasses for Those in Need"


With their assistance, Mr. G___ was able to get his new much needed glasses for free.

Well, you would have thought he won the lottery! He told us that when he put his new glasses on, he began to cry. It turns out his old ones had been broken more than a year and a half before. He said he would carry them in his pocket and use a broken half when he needed to. And, this was the first time he could see really clearly since then.

Does that warm your heart?

Also: If you need new glasses, and maybe a new exam, try your local Lions Club. Lions Clubs International provides free eyeglasses, exams, and glaucoma screenings as free services for senior citizens.
2)  Free services for senior citizens:
     Hearing Aids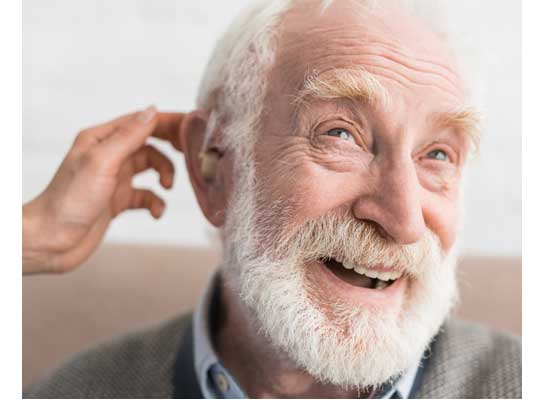 Our hearing is another gift we almost all take for granted until it starts to diminish. Don't we? Until we we get older. Then many of us start to lose it a bit. Or, a lot.

We all know about hearing aids. Most of us just never realize how expensive they can be until we wind up shopping for a pair.

These wonderful little devices are not cheap. Good ones cost thousands of dollars. So, it's easy to see why many seniors on limited incomes have a difficult time paying for them.

The Good News: There are organizations that help seniors obtain necessary hearing aids for free.


These include:

The Starkey Hearing Foundation has an application process through their Hear Now program.


The National Hearing Aid Project assists low-income seniors with finding hearing aids. Either free or at a very low cost. It depends on the senior's income.


Another organization that assists with getting new or refurbished hearing aids for seniors is the Kiwanis Club through their local branches.


And, of course, when it comes to very generous free services for senior citizens, there is the wonderful Lion's Club. A fantastic nationwide organization. You just read about them helping seniors get free eyeglasses also.

Remember "The Lions Club"? Maybe you are a member?

Most Lions Clubs are affiliated with a hearing aid bank that can get seniors in need new or refurbished hearing aids. They may not be brand new, but they work! And, you'll save a fortune.

Another very good way to get some of the newest and most advanced ones for free is to take part in clinical trials. When the trial ends, you normally get to keep the product you tested. Nice. Right?

How do you find the trials and participate?

You contact the manufacturers. You can do an internet search of "Hearing Aid Manufacturers" to get their names and contact information. HearingSpeech .org has a great list to start with here: "Hearing Aid Manufacturers".

Not all manufacturers are doing trials regularly and not all are accepting everyone who applies. You may have to have a physical exam first to see if you are the type of candidate they need. And, sometimes (because of the free benefit) there is a waiting list for the trials.

Don't let any of that slow you down. It's worth the effort to inquire. And, it may save you thousands. This is one of the best ways to get a pair of the most modern devices available for free.
3)  Free services for senior citizens:
     Dentures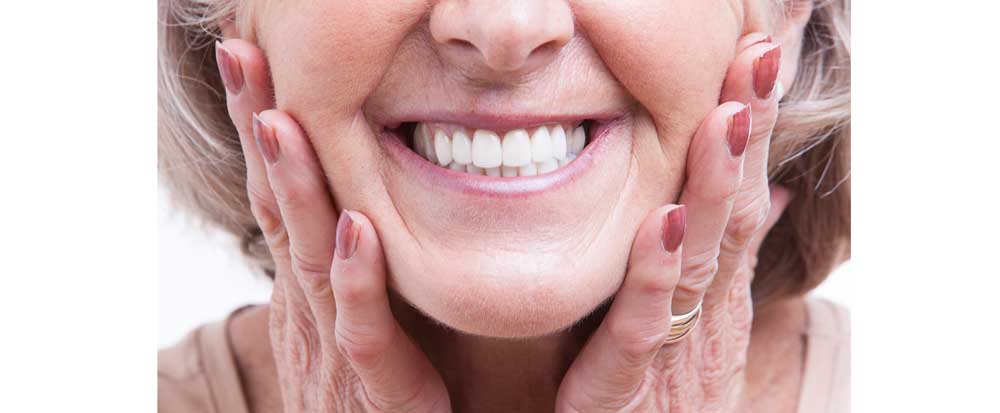 We never think much about our teeth until they hurt, or, until we no longer have them. Right?

But, what if you can't really afford dentures when you need them?

No, not every senior who needs a set is going to get them for free. But, low income seniors may be able to, or, at least get a new set at a very substantial discount. A price that makes them affordable even to those with low income. And, that can be the difference between having teeth and not having them.

Although dental plans are not one of the free services for senior citizens that AAA and AARP provide, AAA  and AARP both have very good low cost plans for us seniors.

Other resources to try for possible free dental work and dentures are: your local state dental association and even better are the local dental colleges.

Dental colleges need people for the advanced students to practice and perfect their skills on. And, the students are well trained before they work on the volunteer clients. The students are also being supervised and instructed by highly qualified teachers. Their work is usually inspected by their teachers before you get it. And, normally it is very very good.
4)  Free services for senior citizens:
     Food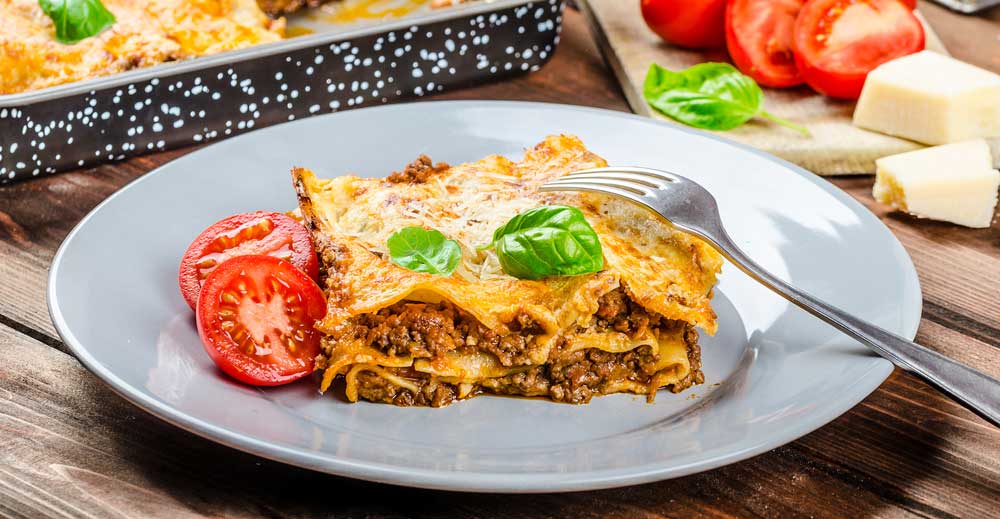 Maybe, because it is so important, and because far too many seniors are doing without good nutritious foods, we should have listed this item first: Food.

When we are young, most of us kind of just take food for granted. Most of us eat whatever we want whenever we feel like it. And, most younger adults think all of us have enough food. Right? This is America.

What most people don't realize is that there are millions, yes millions, of senior citizens who need help just getting adequate nutritious food each day.

Fortunately there are organizations that help millions of seniors meet this most basic need. Here are three organizations that provide nutritious food as one of the free services for senior citizens in need:
Meals on Wheels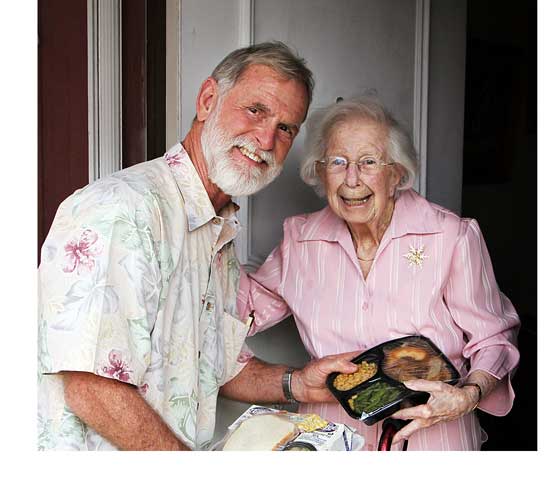 Meals on Wheels is the wonderful and amazing program that feeds over 2 MILLION meals a year to seniors in need. How awesome is that?!

The program mainly serves seniors who are home bound. The meals are on a sliding scale and free to those in need (depending on income).

They do offer meals in locations where seniors gather together also, so that seniors may enjoy a social time together.
And, for seniors in need, they will even provide free food for your dog or cat as part of their free services for senior citizens.
SNAP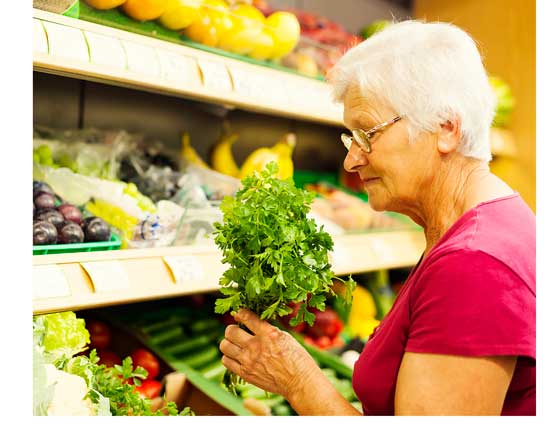 The newest government food assistance program is called "SNAP", Supplemental Nutritional Assistance Program. It used to be called "food stamps". The SNAP program provides assistance to low income families and individuals so that they can afford to buy good nutritious foods.

SNAP currently helps 4.8 million seniors obtain nutritious foods and an adequate diet.

You can apply through the local SNAP office or through AAA.

You can get a list of the nationwide locations as well as the states that offer an online application here: SNAP
The Feeding America Network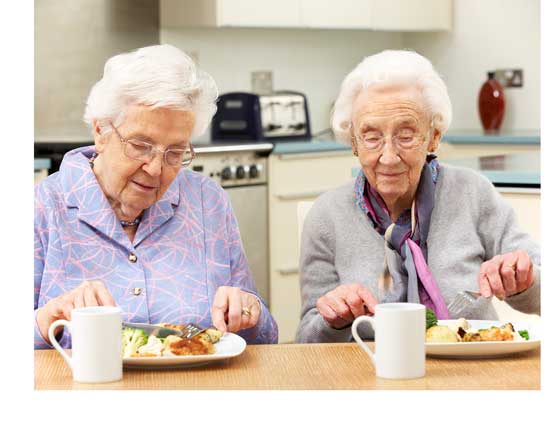 The Feeding America Network  has expanded to help even more people. Offering food without cost is one of the most wonderful and caring free services for senior citizens that there is.

Instead of us telling you about them, here's a quote from their website that tells you all you need to know about this fantastic organization:

"The Feeding America network of 200 food banks and 60,000 food pantries and meal programs serve virtually every community in all 50 states, Washington, D.C. and Puerto Rico. Food is free without any expectation of donation or repayment. Food banks and their agencies are dedicated to providing comfortable and confidential services,.…"

Fantastic! Right?
No senior should have to go to bed hungry.

You can also contact your local chamber of commerce and town hall to locate local food banks, food pantries, soup kitchens, and other possible senior food services. Local churches often have special dinners.  And, AAA can also help you with this search.

Please: Don't be afraid to ask.
discounts at
Your Local Market


And for us seniors on a budget, who are not desperate for food, but, could enjoy a little savings, there are also discounts on food available in many markets in the USA. Both large chain and local markets.

The discounts are not always advertised so please: ASK. That seems to be the key to most senior discounts. You have to ask.

You know, sometimes seniors like yourself can be so good looking that the people in the store don't know you're a senior yet! So, be sure to ask for the seniors discount.
5)  Free services for senior citizens:
     Captioned PHONE - for Hearing Impaired Seniors


For the hearing impaired, there are special free services for senior citizens that help keep phone communication possible, easy, and pleasurable. Let us show you a great website where you can get a free captioned phone for your senior with hearing impairment. It is called "CaptionCall".

CaptionCall is funded by the FCC (Federal Communications Commission). It provides free captioned phones and services to seniors with certified hearing loss. You can also get a free app that will give you captioned calls on your iPhone or iPad.
Here's a great VIDEO where you can see how it works:
6)  Free services for senior citizens:
     Mobility Aids
     walkers and rollators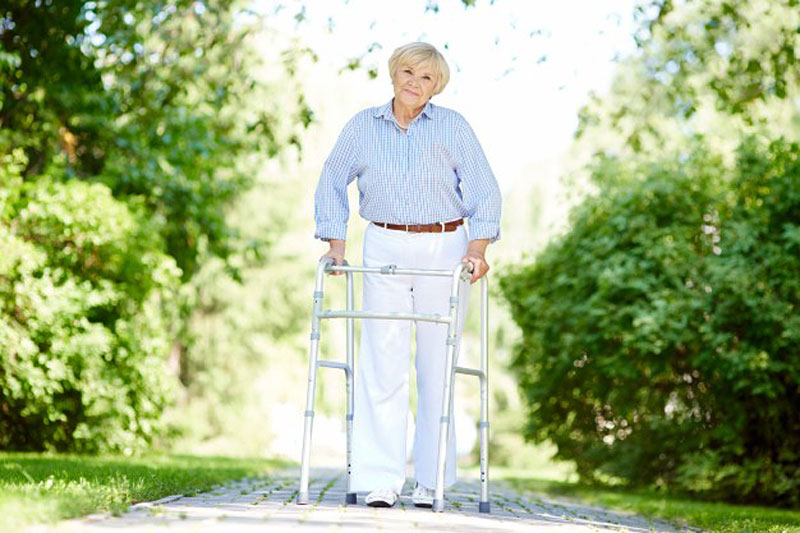 A simple walker usually costs about $40. And, a rollator walker becomes quite a bit more expensive. Sometime a quality rollator walker can be too pricey for the seniors that need one the most.

Non-profit organizations often have used ones at a very good and low price. As do many thrift stores.
Although they do not list themselves as organizations that provide free services for senior citizens, hospitals and nursing home are a great place to look. Why? Because they regularly dispose of reliable used walkers and rollator walkers  at a very low price. These are usually walkers and rollators that have been donated by past residents and their families. And, if you are very lucky, you may even get one for free!
7)  Free services for senior citizens:
     Local Clinics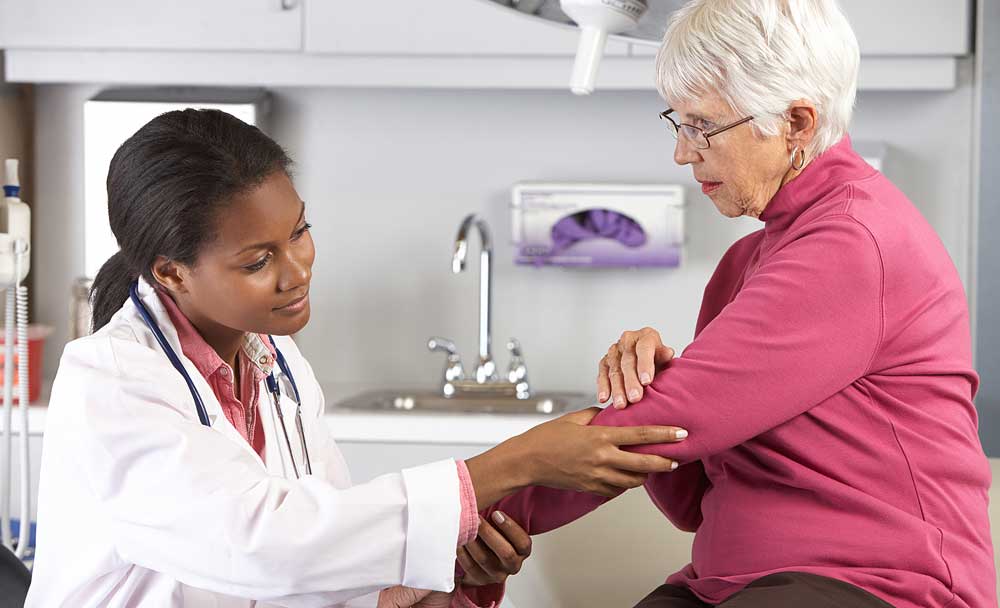 Sometimes some seniors have to choose between putting food on the table or getting the care they need.

The National Association of Free and Charitable Clinics, NAFC, makes it possible for these seniors to do both.
8)  Free services for senior citizens:
     Respite Care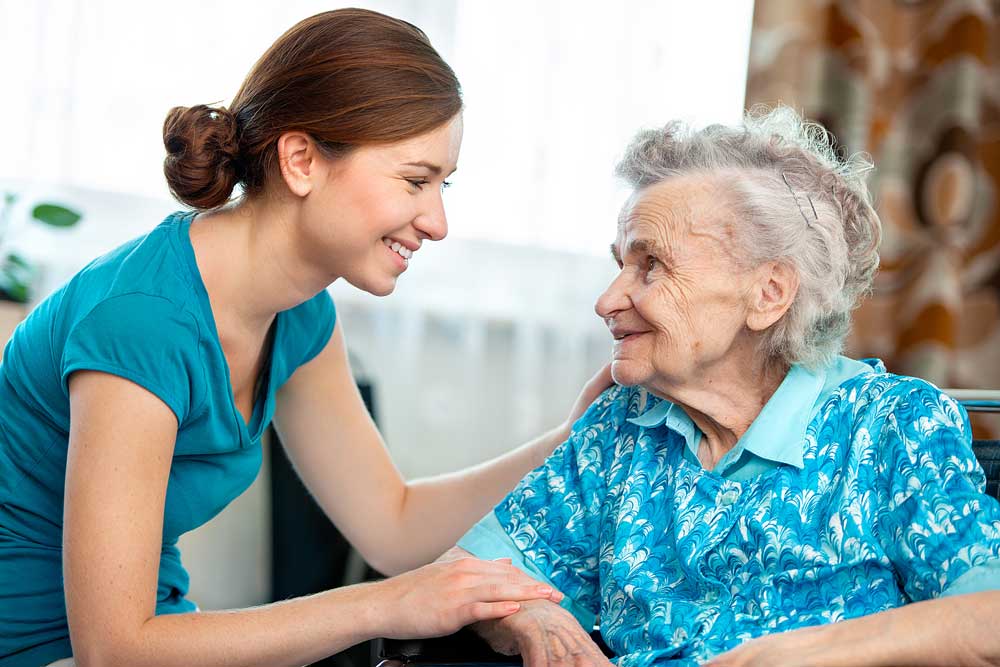 This one is another real Blessing for the family caregiver.

If you are a caregiver for a family member, you know that as much as you may love someone you are caring for, sometimes you just need a break. On a regular basis.

"Respite Care" is just that. It is when someone else stays with your loved one while you take a break away from them. We list Respite Care in our free services for senior citizens list because the temporary care giver can be another family member, friend, or someone from a volunteer service. You just have to ask around. A paid professional caregiver is not the only option.

You can contact you local AAA for assistance in finding this service.
9)  Free services for senior citizens:
     College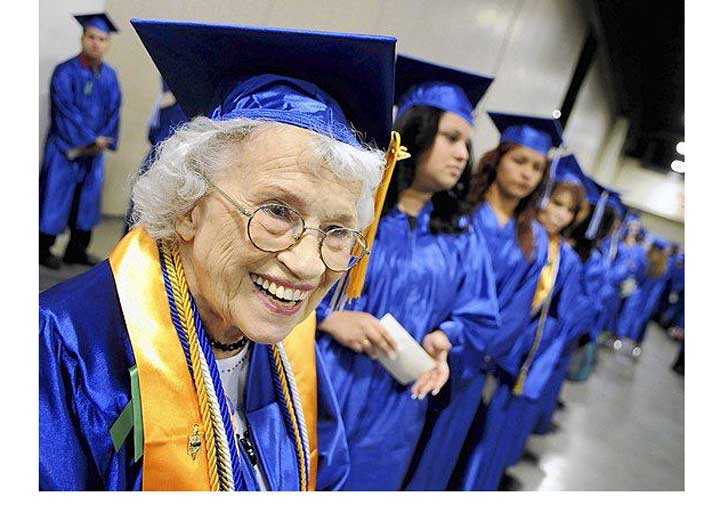 How great does this sound?
Free services for seniors citizens includes free college?

Yes, there are colleges and Universities in all 50 states that offer free tuition to seniors 65 and over as long as there is space in the classes.

Some of the colleges and Universities will even let you apply the credits earned toward a degree.

Here our page where you can get the full information on these and other free fun classes for seniors: "Fun Classes for Seniors"
10)  Free services for senior citizens:
      Public Transportation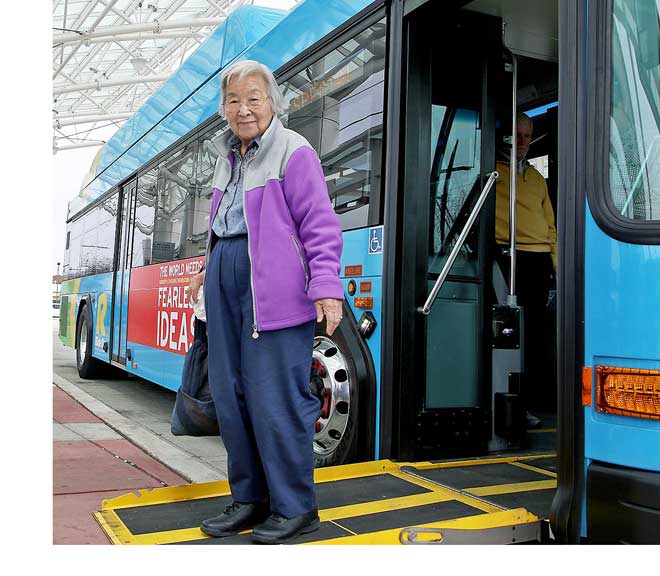 One of the free services for senior citizens that many municipalities offer is free public transportation waivers to seniors.

You local AAA (Area Agencies on Aging) and government offices can direct you to what is available where you live.

Churches and community organizations may also offer car transportation from volunteers who can take you on shopping trips, to the market, to appointments, and even entertainment.

There is also the ADA Paratransit Program that provides complimentary transportation services to eligible seniors. A beautiful feature of this program is that there is no limit to the number of trips requested.
11)  Free services for senior citizens:
      Benefits Counseling
      for Seniors and Caregivers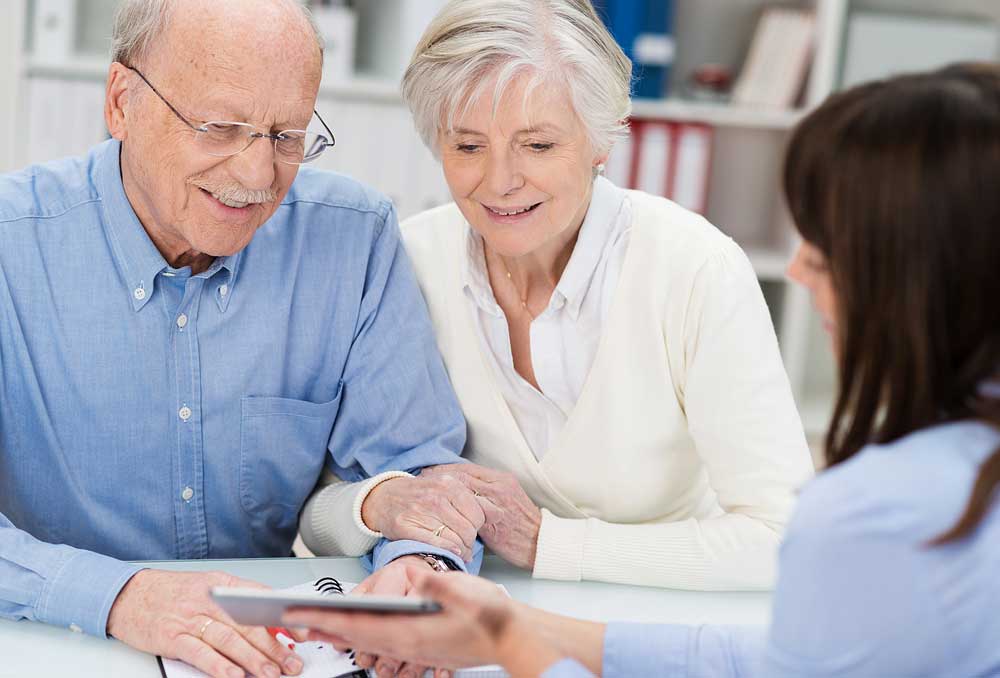 Often, many of us don't even realize there are a number of free services for senior citizens available that may make seniors lives (and those of the caregiver) easier and more enjoyable.

So, where do we go to find out about these benefits for us?

AAA (Area Agencies on Aging) are there for us again. They offer free Benefits Counseling. They can help us seniors get going in the right directions to get the free services for senior citizens that will be most beneficial for us and our situation.

There is a LOT of financial and personal assistance just waiting for seniors that most of us don't know about or don't know where to go to receive it. AAA can help us find it.

If you're not able to go to your local AAA office, or it is very difficult for you, the National Council on Aging has created a fantastic website called Benefits Check Up.org.

There you can search for the resources you need. You'll find local, state, and federal programs that can save us seniors thousands of dollars each year.

At times, applying for some of the free services for senior citizens is not as easy as it seems. So, if you need help with the applications, the people at AAA can also help you get them filled out properly. Don't be shy about asking for this assistance either. They are happy to assist you.
12)  Free services for senior citizens:
      Senior Checking Accounts


There are free senior checking accounts available at some banks that also have no charge for the checks. Take a look: "7 Bank Accounts With Extra Perks for Seniors"
14)  Free services for senior citizens:
      Tax Preparation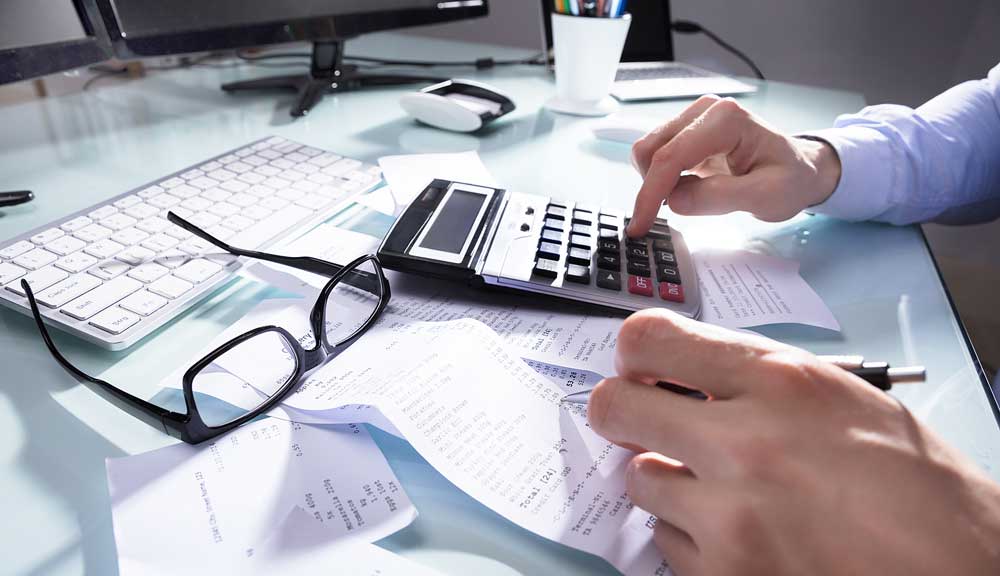 "The Tax Counseling for the Elderly (TCE) Program provides free tax assistance to people who are age 60 and older.
IRS-certified volunteers provide free assistance and basic income tax return preparation with electronic filing to qualified individuals at community locations across the nation."

You can click on the link for all the information or call 800-906-9887
15)  Free services for senior citizens:
      Legal Help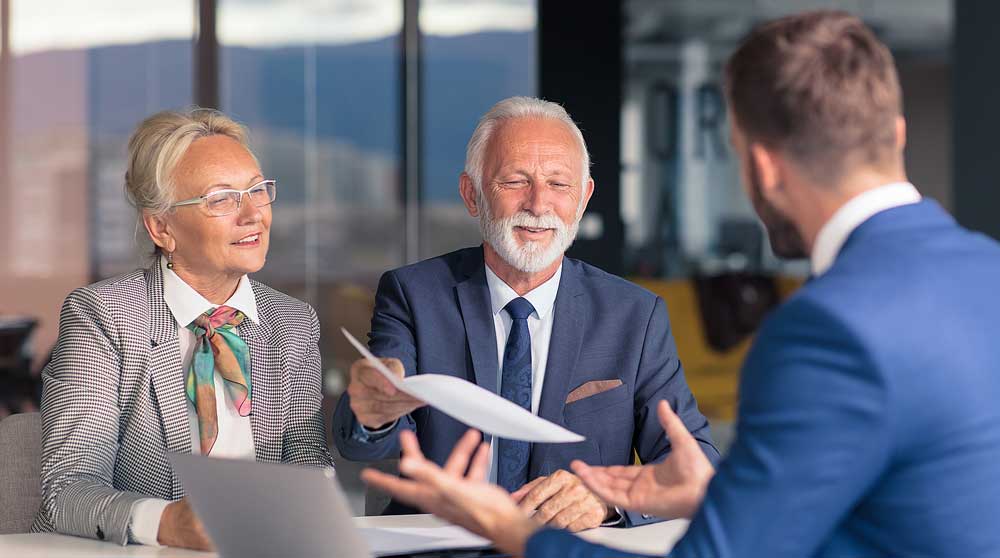 Are there free services for senior citizens in this area too?
Yes!

Many of us seniors (and senior caregivers) need professional help here. Have you ever gotten completely stuck and confused trying to read some of those papers? I certainly have. Where does that language come from? There are just so many documents that have such complicated wording that it sometimes seems like another language. Am I right?

Whether you need some assistance with:


Applications

Power of Attorney Papers

Documents of Any Kind

Letters to Creditors
Estate Planning
Wills
etc….

Free and discounted legal help is available for seniors. It's not widely advertised so you have to call and ask.

Again, check with your local AAA. That is usually the easiest (and most efficient) place to start. You can also contact the local bar association and local law firms. Local law schools also may be helpful.

The VA provides some assistance for veterans.

There is also a company called the LSC that specifically helps low-income individuals and seniors.
16)  Free services for senior citizens:
      Aging in Place Services


Free services for senior citizens includes help with aging in place (remaining in our home "forever"). Aging in place, we have found, is every senior's preference. If possible.
The Program of All-Inclusive Care for the Elderly (PACE) is a Federal government program that enables many seniors in need, to live at home, instead of going to a nursing home, assisted living community, or other care facility.

Financially assisted or even free home care is available to many seniors through the Program of All-Inclusive Care for the Elderly. You can find the details here: PACE.

6 Discounted Services
Just for Seniors



Now, besides the free services for senior citizens, we want to give you some other great places to go to get things we seniors want and already use at special senior discounted rates.

Here are 6 very useful and necessary services we can usually get a nice senior discount on. They are not free. But, they are services we usually buy anyway. So, why not get them for less? Right?
1)  Discounted  Phone and Internet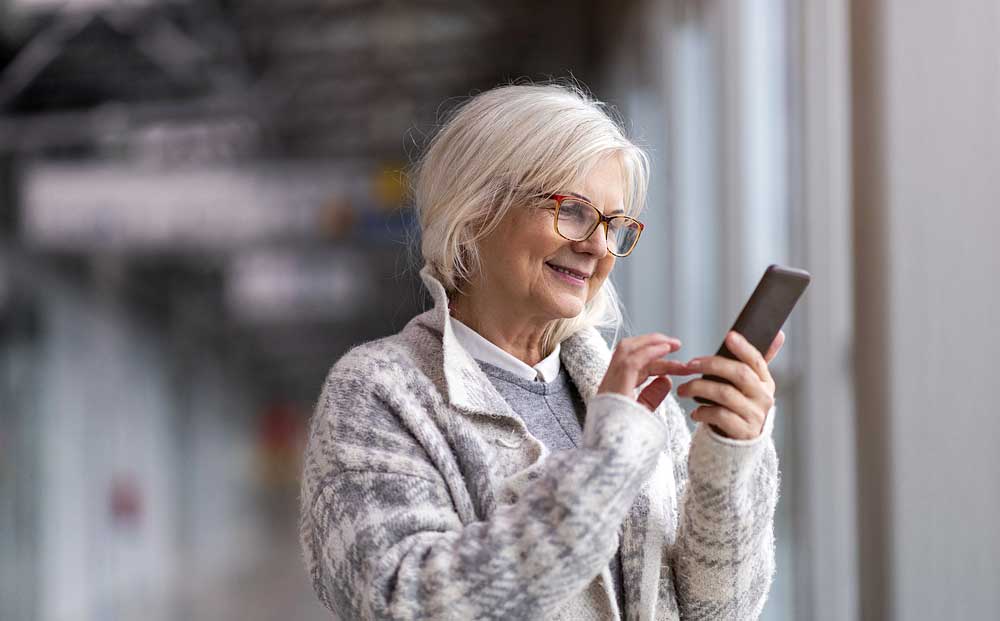 We all enjoy being able to communicate with those we love, and, as seniors we all need to be able to get assistance in a hurry if we need it. Right?

There is a fantastic Federal Government program called Lifeline.  
 
Lifeline is a service for qualifying low-income consumers that provides either a discount for phone or internet services (not both).

You can click on that link just above to see if you qualify and to find a connecting company near you.

Many large, as well as local, phone and internet providers may offer their own seniors savings plans as well. So, be sure to ask your current (and other local providers) if they have discounts for seniors.
2)  Discounted  Residential Repair Services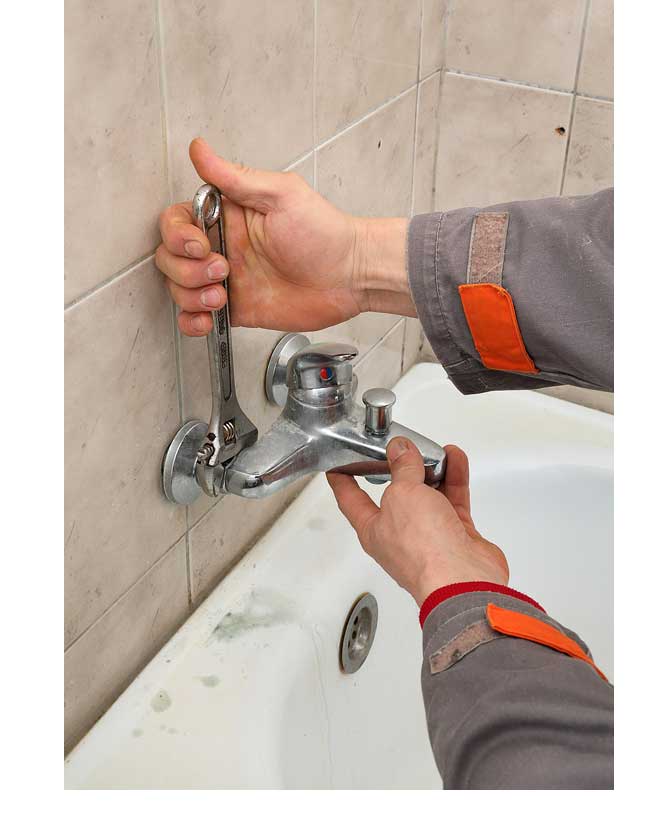 When you own a house you know there is always something that's going to need repairing. Right? Sometimes it's small. Sometimes it larger. It's just a part of having a house. New or old.

When one of those minor repairs shows up, we are not always skillful enough to do it ourselves.

Well here's some very good news: Did you know many of the AAAs (Area Agencies on Aging) have a residential repair service for seniors? They offer minor repair, upgrade, and even adaptation services to homes AND rentals that will make them more able to help us age in place (stay in our home for life).

You may have to pay for the necessary materials used, but the labor (normally the most expensive part) is usually free! Be sure to ask.

3)  Adult Day Care Centers


We talk about Adult Day Care Centers here because you will save a fortune on nursing homes if some qualified day care is all you really need.
Adult Day Care Centers are the place for seniors who can not manage by themselves, but, do not need the constant attention that they would get in a nursing home. These places can be a God Send!

Most seniors we have talked with want to age in their own home as long as possible. Hopefully "forever". Unfortunately, all too often, as time goes on things become much more difficult. Sometimes almost unbearably challenging. This can put quite a strain on family members who have their own lives, jobs, and children to take care of also.

Having a stranger come into our home to provide the necessary assistance and care may not feel comfortable. Going to a nursing home may be quite unnecessary, too costly, or something a person just doesn't want to do.

This is where Adult Day Care Centers often provide just the right amount of relief for everyone. Seniors and family caregivers.

Adult Day Care Centers give elderly seniors a place to socialize and form new friendships. Seniors here can engage in hobbies and games together as well as many other supervised activities.

They have some fun. They smile and interact with others. It is a bright spot in their day. An outing! They gain a renewed sense of living.

You have some much needed and well deserved free time.

Typically, transportation, meals, and rest times are also provided.
Adult Day Care Centers:


There are Three
Levels of Service
Obviously our elderly seniors are not all at the same level of need. Some need very little assistance. Others need constant help with even the most basic things like using the restroom and feeding themselves.

Seniors with generally good ability also want to be with others who are in as good of a condition as they are.

So, you will find there are different levels of service available at different locations. Call the different locations, before you visit, to see what they offer.

What you choose will depend on the needs of your senior(s) involved. But, there are Care Centers set up for all levels of physical and intellectual need.

Cost? Most facilities charge nominal fees just to cover their operating costs. Many offer sliding scale rates that depend on the seniors' ability to pay.

Where to start looking for Adult Day Care Centers near by? Again, your local AAA can help direct you if you give them as much information about the seniors' needs and abilities, as well as their financial abilities to pay, when you inquire.

You can also do a search in Aging Care.com's easy to use "Adult Day Care Directory".

You can just plug in your city and state for local offices, or, scroll to the bottom of the page for state by state links.
4)  Discounted  Home Heating and Cooling


The "Low Income Home Energy Assistance Program"  (LIHEAP) is available to both homeowners and renters. This is a real plus for seniors who rent as well as those who own a home. It is a program that gives assistance to both heat and cool your home.

LIHEAP may provide assistance in the form of weather upgrades, through the Weatherization Assistance Program (WAP), or, direct cash assistance based on the person's income.
5)  Discounted and Free  Special Services
for Our Elderly


There is a time when we become Senior Citizens. Some say 50, some 60, but most agree that 65 is considered the official senior citizens age. Right?

And, when we retire, say at 65, we usually feel pretty good and have a lot of energies and abilities still. We usually want to go and do all kinds of things that we waited until retirement to do. Isn't that true?

Then, as the years pass we age some more. And, there comes a point where (if we live long enough) we become what most people refer to as "elderly". And, we all have a very good idea what that means.

"Elderly" can come to people at all different ages. Some seniors are quite elderly at 70. Others don't seem to reach that plateau until they are in their 90s. How we age depends on a large number of factors. The fact is, if we stay alive, we'll all get there.

Elderly seniors have some special elder needs. And, there is a tremendous website called "The Eldercare Locator".  


This is a public service of the U.S. Administration on Aging. It is set up to connect elderly seniors and their families to the services elders need.

You can click on the link or call them directly and speak with an information specialist at 1-800-677-1116.

Services include and are not limited to:


Housing
Transportation
Independence
Nutrition Assistance Programs (SNAP)
Free Tax Counseling and Preparation
Insurance Benefits
Elder Rights
Senior Citizens Benefits Programs
6)  Discounted  Restaurants and Retail Stores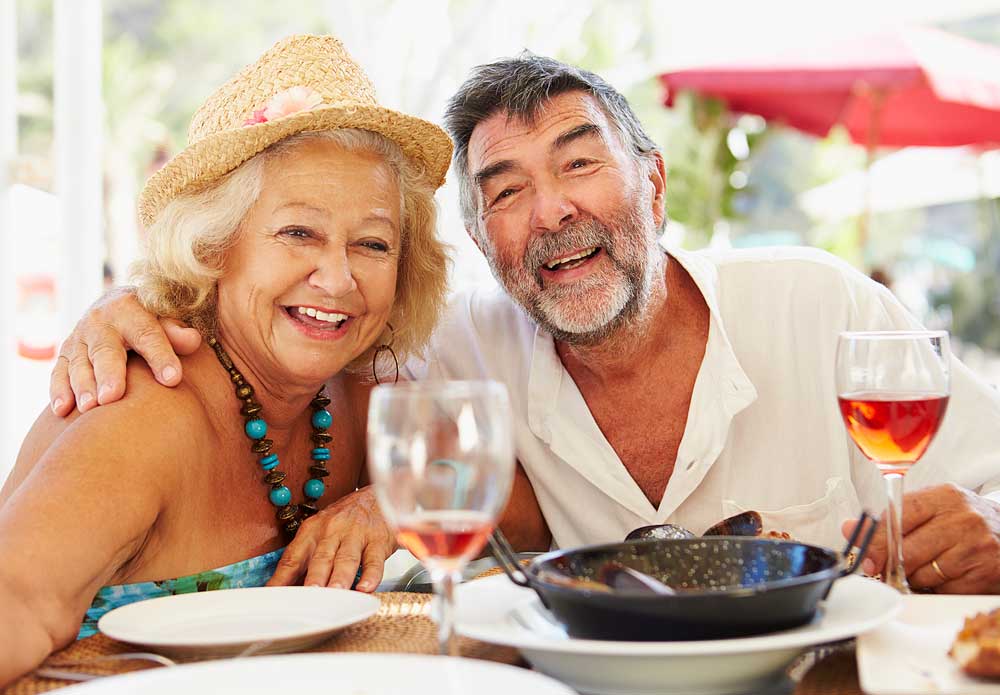 This is an area that is so often overlooked by seniors and caregivers. But, the small discounts (usually 10% -15%) can add up to quite a sum by the end of the year.

There are actually so many places offering senior discounts, which you may not have thought of, that we put together an entire article for you called "Senior Discount Day" Here you'll find an entire catalogue of places to get special senior discounts.

Remember:  If you are wondering if a particular store nearby you offers any discounts for senior citizens, the best way to find out is simply to go to the store, or, call and ask for the manager. Then introduce yourself and ask him/her "What is your discount for seniors?". It's that simple!

And, don't worry. They won't get mad at you for asking. Most try to be very helpful.

How to Find
Your Local AAA (Area Agency on Aging)



When you are searching for any kind of free services for senior citizens and you're not sure where to go, the best place to start looking for any senior services you need is often your local AAA. So, let's find your local (or closest) AAA right now.

Your local AAA is very easy to find. Our friends at AgingCare has put together a very comprehensive list of agencies in all 50 states. You can find that list here:  "Area Agencies on Aging" (AAA).
You can also go here: "Find Your Local Area Agency on Aging". Scroll to the bottom of the page and just enter you state and county. Click "Submit". Then scroll down to the bottom of the page once more to find the locations they pulled up.

There Are ALSO:
State Agencies for the Aging


Every state has it's own departments especially for senior citizens services.

This list will give you links to each state's Aging Services Department. Here you will find complete details about the assistance programs for seniors in every state. You'll also get the eligibility requirements and the procedures to apply.
Alabama - Department of Senior Services
Alaska - Division of Senior and Disabilities Services
Arizona - Aging and Adult Administration
Arkansas - Division of Aging and Adult Services
California - Department of Aging
Colorado - Division of Aging and Adult Services
Connecticut - Aging Services Division
Delaware - Division of Services for Aging and Adults with Physical Disabilities
District of Columbia - Office on Aging
Florida - Department of Elder Affairs
Georgia - Division of Aging Services
Hawaii - Executive Office on Aging
Illinois - Department on Aging
Iowa - Department of Elder Affairs
Kansas - Department for Aging and Disability Services
Kentucky - Department For Aging & Independent Living
Louisiana - Governor's Office of Elderly Affairs
Maine - Office of Elder Services
Maryland - Department of Aging
Massachusetts - Executive Office of Elder Affairs
Michigan - Office of Services to the Aging
Mississippi - Council on Aging
Missouri - Division of Health and Senior Services
Nebraska - Health and Human Services - State Unit on Aging
Nevada - Division for Aging Services
New Hampshire - Bureau of Elderly and Adult Services
New Jersey - Division of Aging Services
New Mexico - Aging and Long-Term Services Department
New York - Office for the Aging
North Carolina - Division of Aging and Adult Services
North Dakota - Aging Services Division
Oklahoma - Department of Human Services
Oregon - Seniors and People With Disabilities
Pennsylvania - Department of Aging
Rhode Island - Department of Elderly Affairs
South Carolina - Lieutenant Governor's Office on Aging
South Dakota - Office of Adult Services & Aging
Tennessee - Commission on Aging and Disability
Texas - Department of Aging and Disability Services
Utah - Division of Aging & Adult Services
Vermont - Department of Disabilities, Aging and Independent Living
Virginia - Department for the Aging
Washington - Aging and Long-Term Support Division
West Virginia - Bureau of Senior Services
Wisconsin - Bureau of Aging and Disability Resources
Free Services for Senior Citizens

CONCLUSION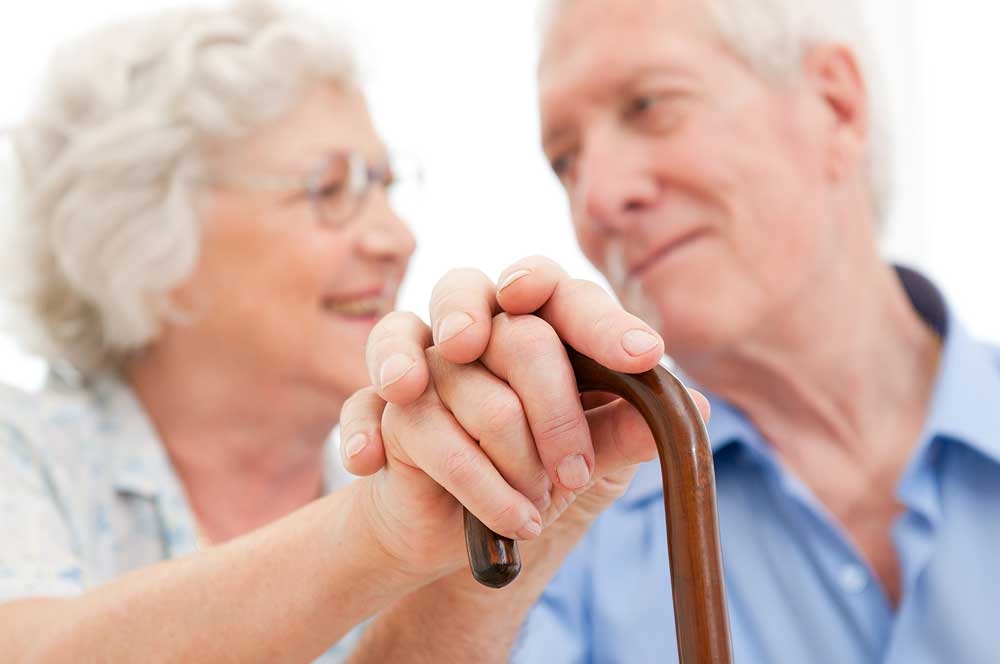 As you now know, there are LOT of free services for senior citizens available to us. Many free services that most of us didn't even know existed.

And, now you know how to find them and get them!

Use them. Don't be shy. You're a senior now. You've earned them!

And for discounts:


Remember: There are more discounts available to seniors than we see advertised.
So:

No matter where you shop and what you are buying, always ask the magic words: "What is your discount for senior citizens?"

No, not every place has a senior citizens discount. But, you'll be surprised how many do, that you didn't realize do! That little phrase can save you a bundle each year!



May You Have More Enjoyment Every Day!  ~ William, Fiona, and Charlotte

Here Are Some of Our Readers

SUCCESSES  &  COMMENTS



Grace, M.  June 22, 2021

Dear William, Fiona, and Charlotte

Wow! Thanks to you guys my husband got a FREE set of brand new hearing aids. Free. We paid nothing. We were saving for a new pair but it was going so slowly. We read your article and applied to be in a trial and he was chosen. He now has a new pair of the best ones made. We never though he could have ones this good. (they cost $2,700)

God Bless You,  Grace and Sam
June, B.  May 30, 2021

Dear William,

 Thanks for the GREAT TIPS!
Alvin H. May 2, 2021

to william@weloveourgranny.com

Hey William! You saved me a bunch open my new dentures. And they fit real great.

Thanks! ~ Alvin
Beth and George F.  April 24, 2021

After reading your article on "Free Services for Senior Citizens" we got the best deal on hearing aids through the National Hearing Aids Project that you told us about in that article. They work so well. We're both in our 80s and those jokes about old people relating the wrong things because they sound the same were all too true. Now we talk a lot more. And laugh more. How about that. We hear better so we talk more. And, he makes more sense now too.

Best Wishes, Beth and George
John S.  April 22, 2021

Dear William,

I live alone and have been getting meals on wheels for a while which I often shared with Buster (dog) because I didn't always have enough dog food. My rent went up a bit but that was hard. Now, they bring food for him too and that means we both feel a lot more full. And, now I know I won't lose him. I know there are other seniors like me on low fixed incomes who only have their dog, or cat, for a friend. He's my bud and thank you for showing us this.

Warm Regards, John
Norma G.  March 14, 2021

Dear William,

I swore my whole life I would never get food stamps. Well you get old and things change. SNAP is really helping out and I am eating better and have more energy. It's not so easy getting old and having a fixed income when everything keeps going up. Snap is a really good thing. My AAA helped me get it going. I didn't know there was such a thing as AAA. Its a good place.

Thank You William, Norma
Eli W.  February 16, 2021

William,

Thank you so much for your great article on free stuff. I wasn't even thinking hearing aids would be on there. Or phones. I got both now. The hearing aids I got from the Lions. The CaptionCall phone from CaptionCall.

You are good people, thank you, Eli W.
Doris S.  January 6, 2021

Dear William, Fiona, and Charlotte,

Guess who is finally going back to college! At 77? ME!!!!!

For free. U of Maine. I'm so excited.
Thank you ever so much.

Doris S___
Hank C.  December 21, 2020

Hi William, I never knew about AAA until I read your webpage about all those free services for senior citizens last month. So I went to see what they were about. And now I got my will done and it didn't cost me any fees. I was putting it off because I thought it would be expensive. It was basically free. What a great relief. Good stuff at AAA.

Hank C_____ from Scranton

Myra S.  November 18, 2020

Dear William,

My furnace was shutting off by itself. Very annoying. The local plummer said the house call would be $90 plus any parts and labor (So what is the $90 for???). I looked up the AAA in the chart you sent us to and they sent someone over (another senior) to take look at it. It had some kind of dirty window that he cleaned and we haven't had a problem since. And there was no charge. Sweet! Thank you for the tip!

Myra S_____
Bob and Sharon G.  November 3, 2020

We LOVE you article on Senior Discounts! We eat out a lot and now we do it even more. And, all the other places we save now are great too. We had no idea there were so many free services for senior citizens as well as senior discounts. Sometimes it's just a little but it all adds up. We're saving for a cruise now (on Discount!)

Thanks! Bob
Tammy S.  November 1, 2020

Dear William and company,

  My name is Tammy S___ and you can use this letter on your website. I got not only a free pair of eyeglasses that I needed but a whole new eye exam for free too. And the new glasses are better than the old ones for sure. Last time the whole thing cost me more than 2 hundred dollars. Wow. Thats a savings! Because of you.

Thank you William, Tammy S____
Tell Us About
Your Success!


We'd love to hear from you and hear about what successes you've had from these pages on free services for senior citizens.
Also, if you have any questions for us, requests, or, other comments, please contact us here.


~ William