About Us



We Love Our Granny .com is dedicated to seniors of every age. We started in February of 2020.
Our aim is to design a website with not only the most useful features to meet seniors needs and desires, but, also to bring some more joy and laughter into seniors' lives.

Here's Our Story:
How This Website Began


Our Mom and Dad were both retired. Mom had been a school teacher. Dad was a chemical engineer. Now, they were retirees. "Suddenly" seniors!
Their names had changed from Ann and Charlie to "Grannie Annie" and "Gran Pop".  Living a very comfortable, happy, well earned, deliberately lazy life style. They were truly enjoying their retirement. And, every day after lunch they would take a "happy nap" for an hour and then go on about their plans for the day.

My Dad was still a pretty strong guy at 72. He was going to start painting the house on this summer's day. (Something he had most cleverly and skillfully put off year after year.)

They went off for their nap, but, my Dad never woke up. There had been no health warnings. His heart simply stopped without warning while he slept. It turned out to be congestive heart failure.

Besides being devastated and in shock, my Mom felt very alone and very vulnerable.

My Dad had been a good protector. Handling all the bills, fixing whatever needed it, and providing the physical strength in the home.... Senior life was a great time for them.

When he passed, I was living in California, 3,000 miles from their home. My sister was 2,000 miles from them.

I needed to get Mom set up, so that she would feel safe and comfortable and in touch with emergency help if needed. And, I needed to do it right away.

I flew back home the very next day.
I didn't really know what all needed to be done. I just knew my Mom was going to need some real help. So, after I arrived, I immediately started searching the internet and telephoning all the local senior service facilities I could find. If you've been in this situation, you know how overwhelming all this can be.

While I was there, I had the opportunity to talk with lots of her friends. In the process I came to realize how many seniors, both women AND men, had been in the same boat.

Once my Mom was set up, and living comfortably, I returned to California. Many of her friends were surprised by how well she was getting around and getting everything done. All by herself.

They had been quite worried about her when Dad passed. She had always been a bit fragile. But, now she seemed to be getting around better than most of them were.

Soon, many of her friends were asking her where she got all her handy and helpful things.

They began to call me and ask where they could get similar high quality items for themselves or their own Moms and Dads. My time was getting quite over taken with requests and questions. I really didn't feel I could refuse any of their needs. So, that is when this website for seniors began.
What We Do


Our years of expertise, combined with a healthy serving of compassion and humor, makes our articles the leading online trustworthy destination for those seeking enjoyment, information, resources, and support for themselves or as they care for aging parents, spouses, and other loved senior citizens.

Our intention is to help you help yourself, and/or, your elderly loved ones and favorite senior citizens,  live more fully and independently. With greater ease, more happiness, more confidence, and more Joy!
Our Wish for You


We hope our website will help give you, your spouse, or, your parents and grandparents a more enjoyable, fun, and wonderful day, as well as the information you want.

We hope the information we share with you here will help your loved ones easily take better care of their own needs, by themselves, most of the time.
If there's anything we've missed, or, that you'd like more information about, please drop us a line and we'll get back to you as soon as possible.

Meet the Team!
It's nice to know who you're talking with. Right? So, here's a little info about each of us and what we each contribute to this website:
I am William. My wife is Fiona. My sister is Charlotte.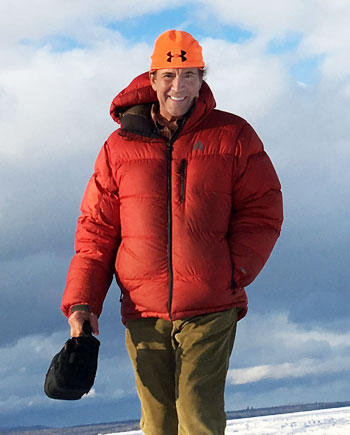 William Zmachinsky is our feature writer. (senior 70)

William was a professional musician for most of his life. He then worked as a mechanic for 12 years. His mechanical skills, combined with his unending curiosity as to how things work, has enabled him to distinguish between well made products and poorly made ones.
He began writing articles for the internet on aging and men's problems 14 years ago. He currently has over 450 published articles appearing in over 600 websites.

William is an avid outdoorsman. He enjoys fishing, hiking with his dog, and bicycling. His love of the outdoors brought him to Maine where he spends most of his free time in outdoor sporting activities.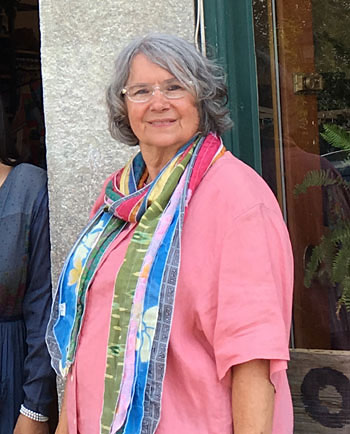 Charlotte Zmachinsky is our product specialist. (senior 72)

Charlotte has a masters degree in education and has taught school for 30 + years.

She became a full time caregiver 11 years ago. Charlotte is extremely well versed in the needs of elderly seniors. She is a reliable source for everything around day care and the senior lifestyle in general. She keeps us up to date on where to go to find the best products that seniors want and need, at the best prices.

Besides teaching and care giving, Charlotte is a fine artist. She also enjoys reading, knitting, and many outdoor activities. She especially enjoys bicycling through the gentle hills of her home town in Iowa when ever the weather permits.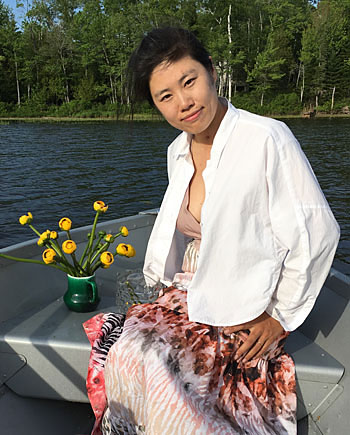 Fiona Zmachinsky is our communications specialist. (youngster)

Fiona was a personal relations specialist at Bona Films in China before moving to the USA. She is in charge of the final editing of all our work. It's her job to make sure our articles are easy to read and understand.

Fiona is also a master gardener and fine chef! During her free time, if you don't find her in the garden, you'll find her in the kitchen whipping up some new wonderful treats.
Check out our Facebook Page.