Free Online Courses

for
 Seniors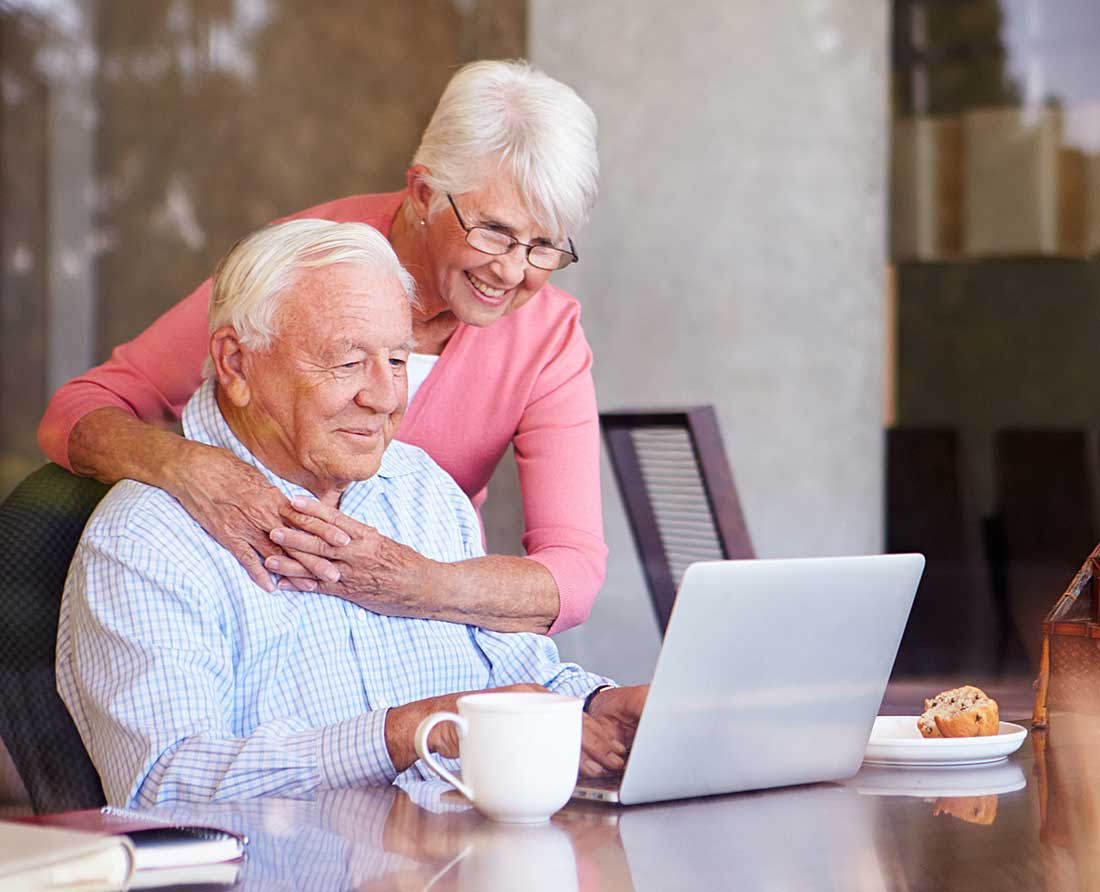 Are there FREE online courses for seniors that are fun and interesting?

You bet there are!

What about learning a new language? For free?

Yep! You can do that too. We're going to show you how and where.
Some Common Questions and Answers:
2)  Do Seniors really go back to college online?
3)  What are the BENEFITS of online education?
4)  Are the advantages to studying online?
5)  Where should I begin looking for online courses for seniors?
6)  Can I learn a New Language for free also?

It's Never Too Late
to Begin


Retirement gives us seniors some amazing opportunities we always wanted. Right? Because we now have: Time.

Time to start new journeys that we always wanted to take. Time to discover new things. And, time to learn new things we always wanted to learn.

The one difficulty many seniors face now that they have the time is that finances may be more limited than they like.

So, on this page we're going to show you how us seniors can learn all kinds of wonderful things. For FREE!
AND: You can start at ANY AGE.

It's no longer necessary to enroll in an expensive college to get top of the line courses. Because we now have computers and the internet, we have all kinds of wonderful opportunities, to learn things we always wanted to learn. And, there is so much we can learn for FREE!

Do Seniors
Really Go Back to College
Online?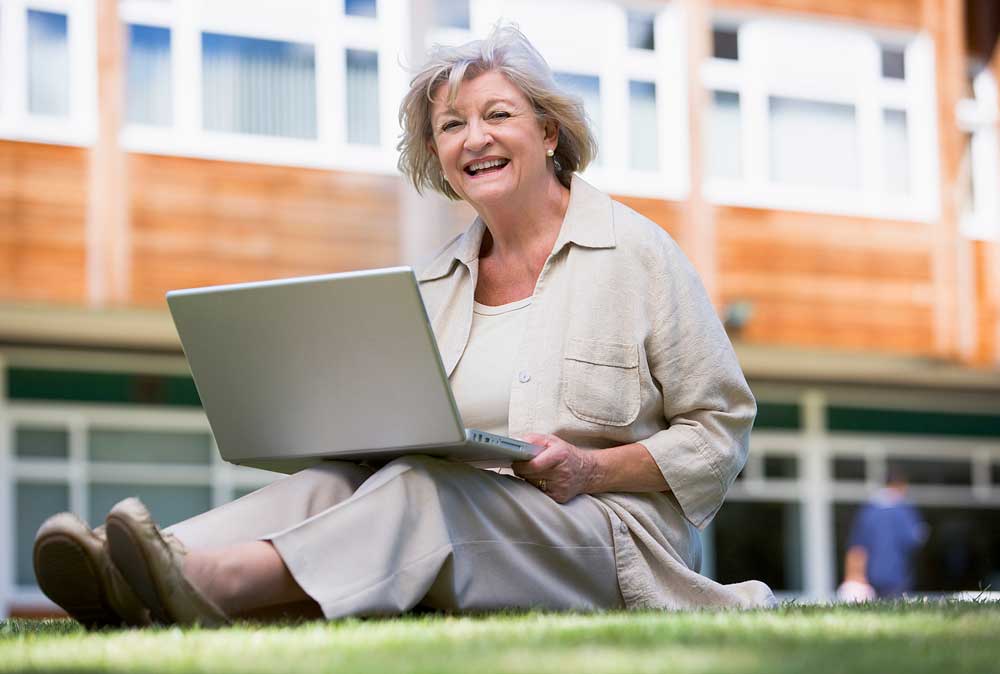 You bet they do!

And, did you know that seniors who learn new skills, like photography, or sailing, or quilting, experience more memory improvement than seniors who participate in less cognitively demanding activities? Like playing Bingo and just socializing? That's what Psychol Sci tells us.

The Benefits
of
Online Education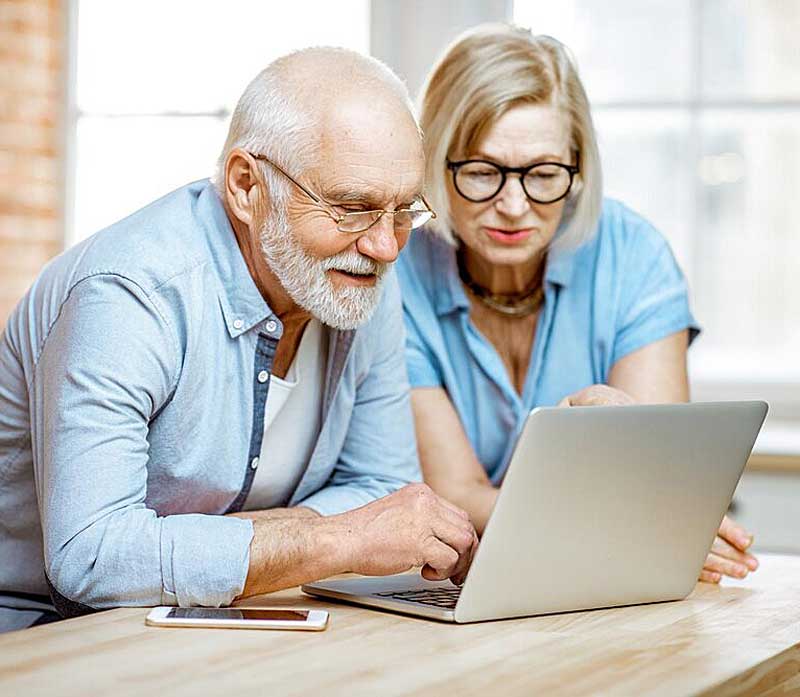 Online education, sometimes called "distance education" has many Benefits for us seniors.

Besides being very accessible, we can study:


What we want


When we want


At our own pace

Online education is also ideal for seniors with mobility issues because you study right from your own home on your computer.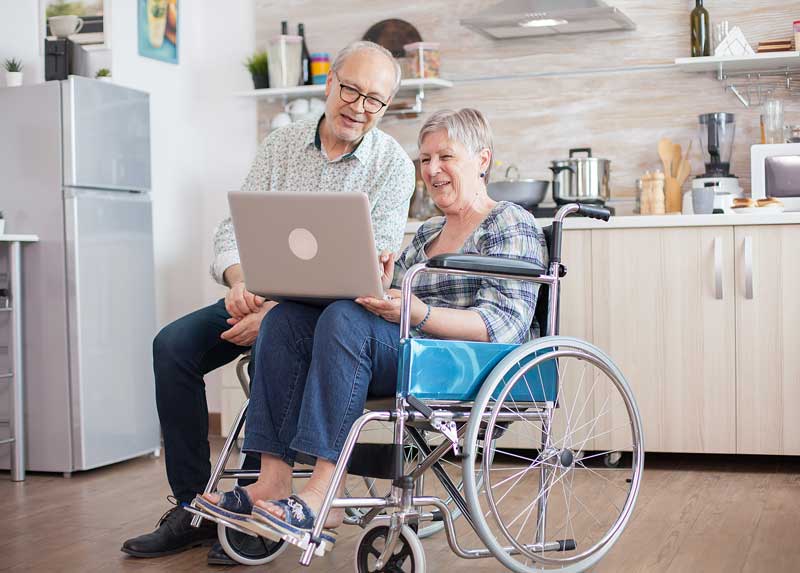 The best thing about online or distance education is that senior citizens like you and me have almost endless choices of courses that are available from most universities. We can even earn a degree online. Right from our own home.

Let's Look at
The Advantages of Online Study


Monetary Savings


Not only do we have websites that offer us seniors all kinds of courses for free, we also save on other costs like transportation too and from a University.
Self Paced Learning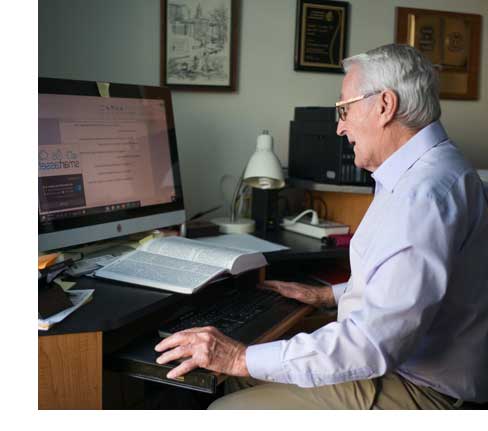 One of the nicest things about studying online is that we can all go at our own pace. Take as long as we want, or, go as fast and furiously as we want. This is such a welcome change from a standard classroom pace.

If you are already super busy, you can fit your study time in whenever it is convenient for you.

If you want to do nothing else for a few months, or years, you can study as long each day as you like. No one will hold you back.

If you are a fast learner or a very slow study it doesn't matter. You set the pace. As seniors, we can still get all the pleasure of learning everything we ever wanted to learn. On our own schedule. At our own pace.

Convenience and Comfort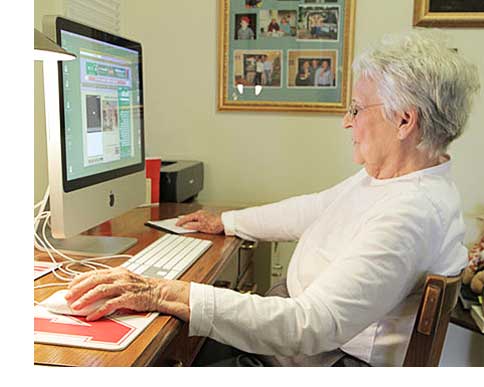 Most online classes can be accessed anytime day or night.

You can study anytime you want. As much or as little as you want. You can access assignments, questions, notes, any time you want to or need to. Without "waiting for the teacher".

Other than the due dates, you make the schedule and set the pace.

Since no one is going to be seeing you in most cases, you can be as comfortable in dress as you like. Wear a suit. Wear your PJs. Whatever you like.

15 Top Places

that offer
Free Online Courses for Seniors



There are a large number of places that offer free education for senior citizens. Here are 15 of the top places to get the additional education you always wanted, for free:
free online courses for seniors include:

 #1  Academic Earth


Academic earth was started by Richard Ludlow in March of 2009.

Lectures from Harvard, UCLA, Princeton, UC Berkley and dozens of others are all available to you for free. There is a wide variety of open course programs all available to you that you can learn right from your laptop at home. For free.
free online courses for seniors include:

 #2  Alison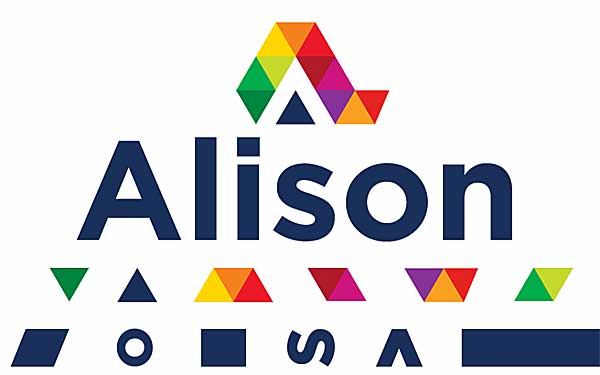 Founded in April 2007 by Mike Feerick, the dream at Alison was to provide positive social change. Create opportunities for all people (this includes us seniors). And, help every individual prosper. Their mission is to make free online learning possible for anyone to study anything, anywhere, and any time.

Alison is a for-profit organization that provides education at no charge.
 They have 17 million registered learners, 3 million graduates and 2,000 courses available for free.

Their courses are free. They earn their money from the advertising you see and from selling diplomas and merchandise to graduates.
free online courses for seniors include:

 #3  Codecademy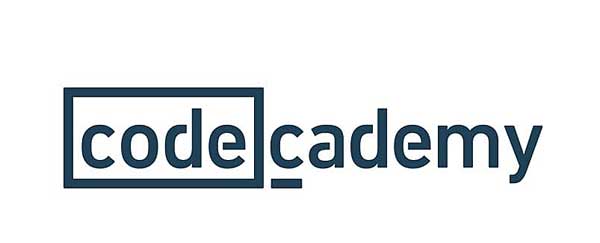 Technology and learning computer programing is not just for the very young. A lot of us seniors love it also.
Codecade is a platform specifically designed for people who want to learn about computer programing. The classes are FREE. And, they come in 12 different programming languages to meet every programming need. They have over 45 million users.

Learn HTML, java script, Python, Python2, Python3, Data Science, Full-Stack Engineering, Web Development, and much more.
free online courses for seniors include:

 #4  DAI Institute



For those seniors interested in Christian faith based learning, this may be the place you want to start.

"Great for pastors, businesses, ministries, and student leaders.

DAI is a fellowship of leader developers passionate about helping Christian leaders grow and have a transformative impact in their communities.

In a constantly changing technological world, we provide all courses free of charge and easily accessible online to Christian leaders almost anywhere in the world."
free online courses for seniors include:

 #5   edX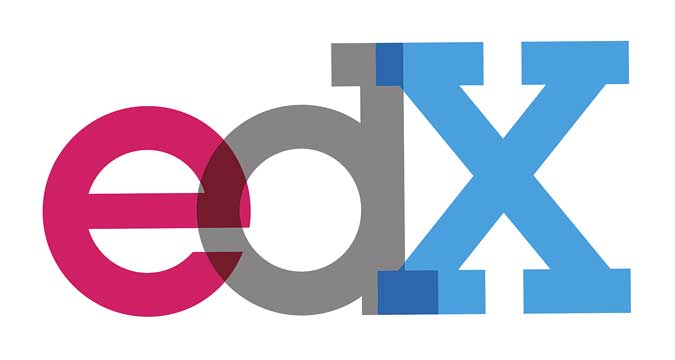 edX is an american non-profit provider of free education established by Harvard and MIT.

edX has free online courses for students worldwide. Yes, seniors included. The website is used by over 40 million students.

"Back in 2012, we realized it was a time for a seismic shift in learning. From the tried and true to the leading edge. From 'for some' to 'for all.' By opening the classroom through online learning, edX empowers millions of learners to unlock their potential and become changemakers.

There are three commitments we've made to the world. We've been grounded by these since day one:


Increase access to high-quality education for everyone, everywhere
Enhance teaching and learning on campus and online
Advance teaching and learning through research"
free online courses for seniors include:

 #6 Harvard University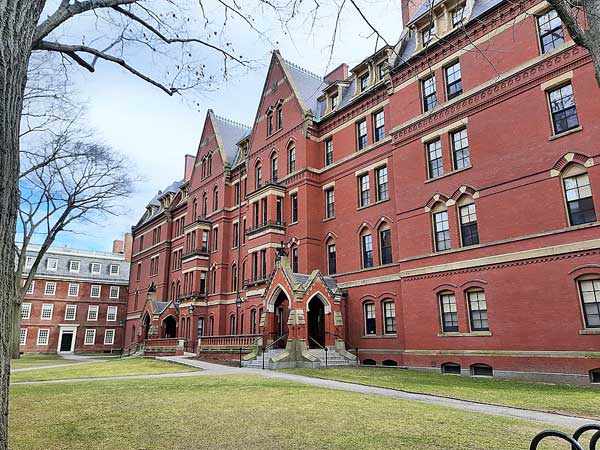 Yes, that Harvard. The BIG one. And, generally very expensive. If you can even get in.

But, did you know that Harvard offer a wide variety of classes for free?

Yes. You can enroll in 120 wonderful online Harvard courses for FREE.

Courses like:


Justice
This introduction to moral and political philosophy is one of the most popular courses taught at Harvard College.

MicroBachelors® Program in University Chemistry
Learn the foundations of chemistry, earn college credit, and build your way to an undergraduate degree in this online...

Stravinsky's Rite of Spring: Modernism, Ballet, and Riots
Learn the fascinating history of Igor Stravinsky's The Rite of Spring, one of the most challenging and rewarding ballets ever… And, learn about many of the other great composers.

Religious Literacy: Traditions and Scriptures
Learn how to better understand the rich and complex ways that religions function in historic and contemporary contexts.

Human Anatomy: Musculoskeletal Cases
Learn the anatomy basic to understanding five musculoskeletal injuries commonly seen in primary care medicine and orthopedic...

And, many many more. You can find courses from all the college's departments.
Wow! Right? From Harvard!
free online courses for seniors include:

 #7  Khan Academy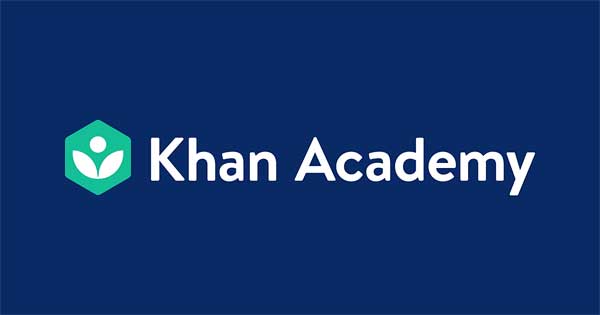 "We're a nonprofit with the mission to provide a free, world-class education for anyone, anywhere."


Khan academy has wonderful programs for both learners and educators. they call it "Mastery Learning".


"In mastery learning, students learn at their own pace. They progress through questions and quizzes at just the right level for them. They get feedback as they learn and help when they need it most. Teachers track student progress, identify gaps and give students one-on-one attention to help them succeed."
free online courses for seniors include:

 #8  MIT OpenCourseWare



Did you know that MIT (Massachusetts Institute of Technology) is one of the top pioneer Universities in the world?

MIT provides free courses in business, technology, humanities and fine arts. They offer hundred of free courses in their online programs. And, of course, seniors are always welcome.

free online courses for seniors include:

 #9  Open Learning Initiative



The Open Learning Initiative is from Carnegie Mellon University.

Attending their courses give you the opportunity to learn many of the things you've always wanted to learn. For Nearly FREE. You won't get college credits for completing any of the courses. You will get the learning experience you desire.

The courses are self paced and self guided.

Some of the favorite areas of study include:


Arts & Humanities
Business
Computer Science and Programing
Language and Speech
Physical Science and Engineering
Math and Logic
Social Sciences

You really must take a look. 
free online courses for seniors include:

 #10  Open Yale Courses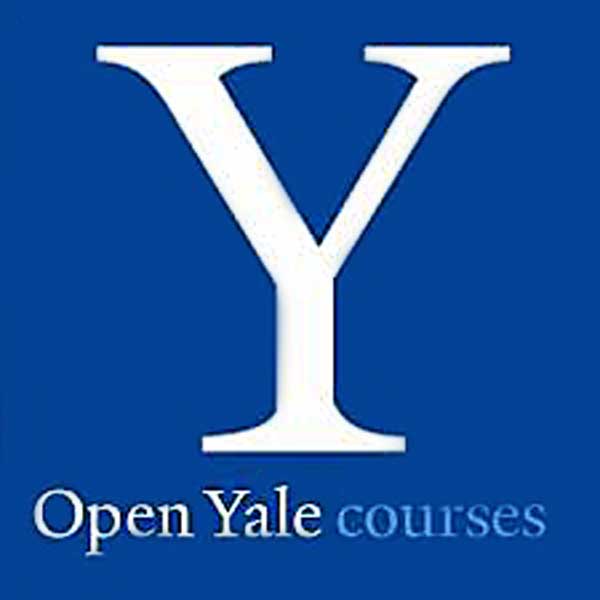 "Open Yale Courses provides free and open access to a selection of introductory courses taught by distinguished teachers and scholars at Yale University. The aim of the project is to expand access to educational materials for all who wish to learn.


All lectures were recorded in the Yale College classroom and are available in video, audio, and text transcript formats


Registration is not required


No course credit, degree, or certificate is available through the Open Yale Courses website. However, courses for Yale College credit are offered online through Yale Summer Online including OYC professors John Rogers and Craig Wright."


Although you'll get no college credits, we seniors can learn whatever we want at our own pace with no registration or admission fees.
free online courses for seniors include:

 #11  Stanford Free Courses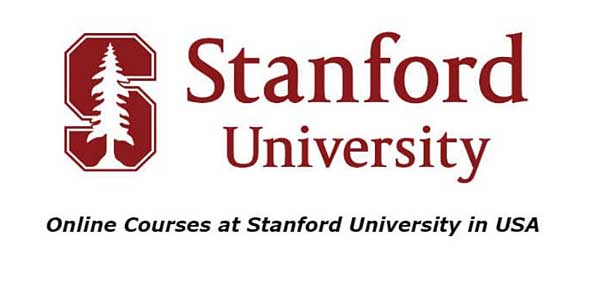 Stanford University offers free courses online in science, medicine, engineering and humanities.

"Our robust catalog of credit-bearing, professional, and free and open content is developed by Stanford faculty across the university, providing a variety of ways for you to expand your knowledge, advance your career, and enhance your life.
Our free online courses provide you with an affordable and flexible way to learn new skills and study new and emerging topics. Learn from Stanford instructors and industry experts at no cost to you."
free online courses for seniors include:

 #12  University of The People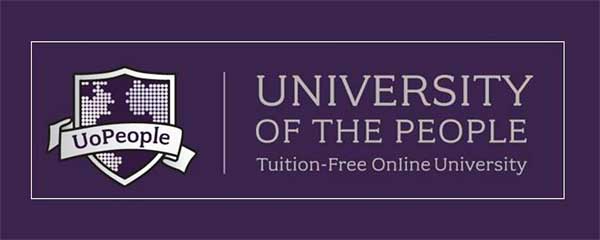 For those seniors who always wished they could have gone to college and gotten a Degree, we love this one.

University of The People is a legitimate online school offering degree programs. Not just classes. Full real degree programs. Yes, you can earn that degree you always wanted here. Even Masters degree. Tuition is FREE.

But, there are costs:

There is an application fee of $60 and an exam fee of $200.

You don't have to work toward a degree. But if a degree is your desire, the total approximate costs at UoPeople are the following:



Associate Degree: $2,460
Bachelor's Degree: $4,860
MBA: $2,940


But, can we get our degree at Harvard or any other major University for that?

Wow! Don't you agree?

If that is still totally out of your budget, there are also scholarships available:

"Because we do not charge tuition, UoPeople does not receive Title IV funds and does not participate in federal or state financial aid programs.

UoPeople collaborates with top corporations and organizations to provide grants and scholarships to students who need financial support to pay our fees. It is UoPeople's aim that financial barriers will not restrict students from studying. To learn more, visit our scholarships page."
free online courses for seniors include:

 #13  Free Video Lectures



If you prefer learning from Videos, rather than books, this may be just the source for you.

This is a unique site that features free Video Lectures from over 25 top Universities like Brigham Young, Carnegie Mellon, MIT, Stanford, Tufts, and Yale.

"FreeVideoLectures was started with an aim to bring free educational video lectures to everyone. All the video lectures are from top universities. These video lectures are class room recorded and delivered by great scholars, professors, scientists and researchers from the worlds top universities…"

Free Online Courses
for

Learning a New Language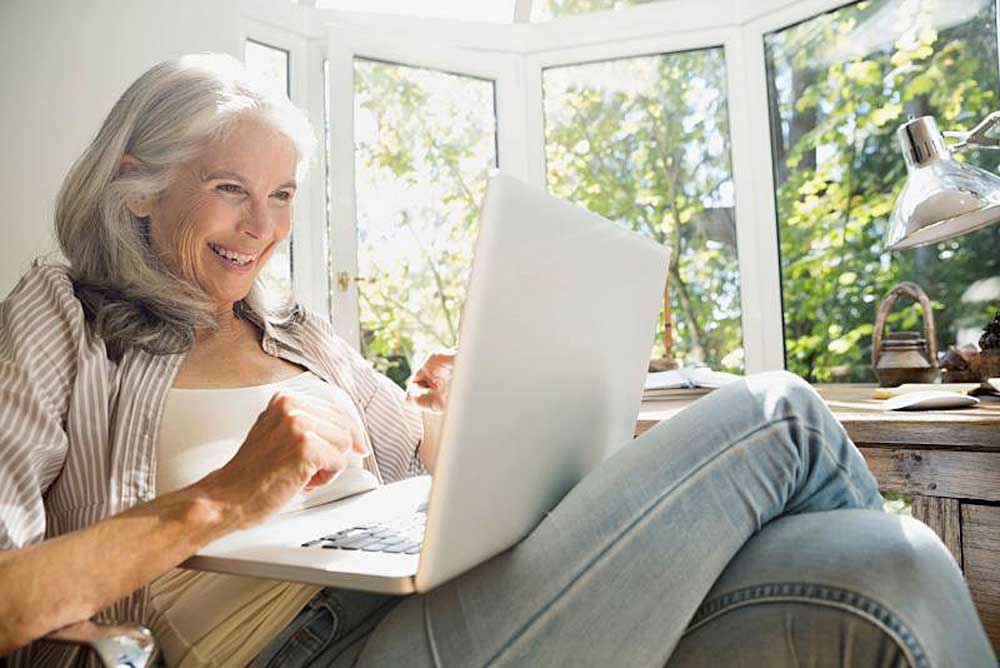 Have you always wanted to learn a new language, but, didn't have the time? Or, the extra money?

Well, as retired seniors, most of us now have the time. Right?
And, the courses below are all free online. So, there's no reason not to begin!

Remember: Just because learning a new language is easier when you are younger, it doesn't mean only young people can learn a new language. The ability to learn languages doesn't stop as we get older.

So, if learning a new language is something you've always wanted to do, now is the time to do it. and, you can do it for free.


These two wonderful websites specifically teach languages at no charge:
free online courses for seniors include:

 #14  Memrise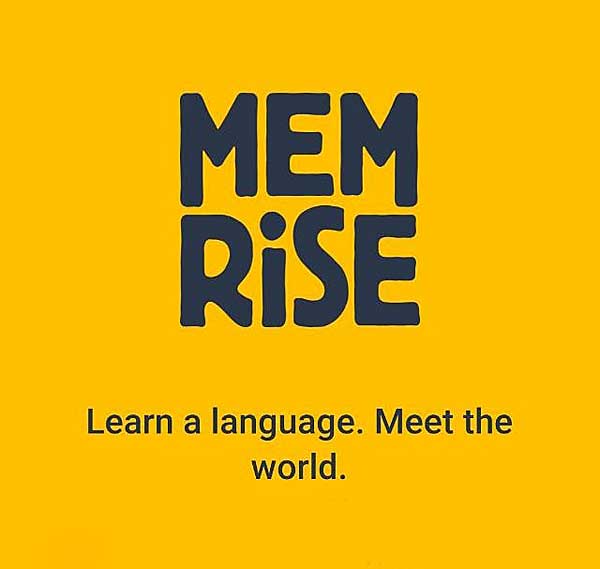 Memrise was founded in 2010 by Ed Cook (a Grand Master of Memory) and Greg Detre, a Princeton neuroscientist specializing in the science of memory. Pretty impressive! Right?

The basic app is free and gives you everything you will need to learn basic language skills. You get all the courses in full. If you want all the activities they cost extra.

The extras are basically the activities. you get a few with the free version. But, if you want more "play time" with the language you'll need the pro add on.

Don't worry. It's relatively inexpensive. A month is $8.99. Try a month. If you like it, move on to a yearly subscription $39.99 ($3.33 per month for 12 months) or a lifetime subscription for $199.99.

You don't need the subscriptions to access all the major features.

Memrise (https://app.memrise.com/bienvenue) is a fun method for learning a new language. As wonderful for seniors as it is for younger people. You will learn speaking, listening, reading, and writing skills. Although Memrise is very good for beginners, it may not be helpful for intermediate and advanced students.
free online courses for seniors include:

 #15  Duolingo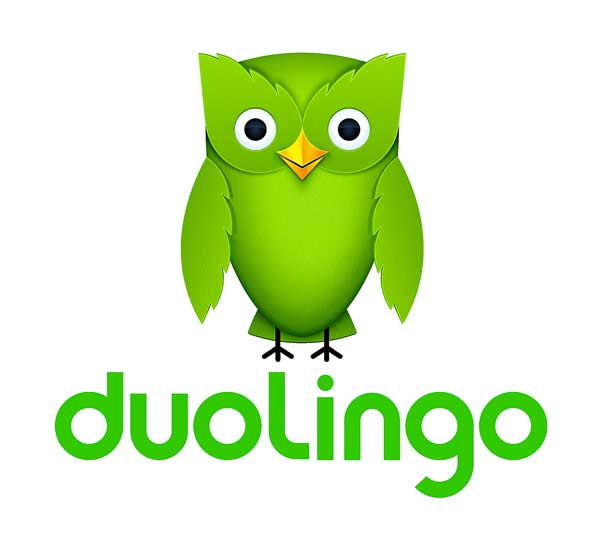 Duolingo is a fantastic way to learn a new language. For FREE.
The most exciting part of using this app is practicing the language with other people. This is especially wonderful for seniors who don't have a lot of social interaction in their daily lives.

You can effectively learn reading, listening, and speaking skills.

All the lessons on Duolingo are included for free. This applies to  desktop as well as all mobile apps, including iPhone and Android.

As with  Memrise there is an upgrade that you can pay for called Duolingo Plus. It costs $6.99 per month ($83.88 for a year). It has just a few extra features that you don't really need, like the ability to use it offline, not losing bonus points, not having all the ads, or having to watch commercials when you make mistakes.

They give you a 7 day (sometimes 14 day) free trial period on the paid "Plus" version, so you can try it out.

In our opinion, it's not a necessary upgrade.

The app Duolingo (https://www.duolingo.com/) is completely free and is a great language learning system.
Free Online Courses for Seniors
CONCLUSION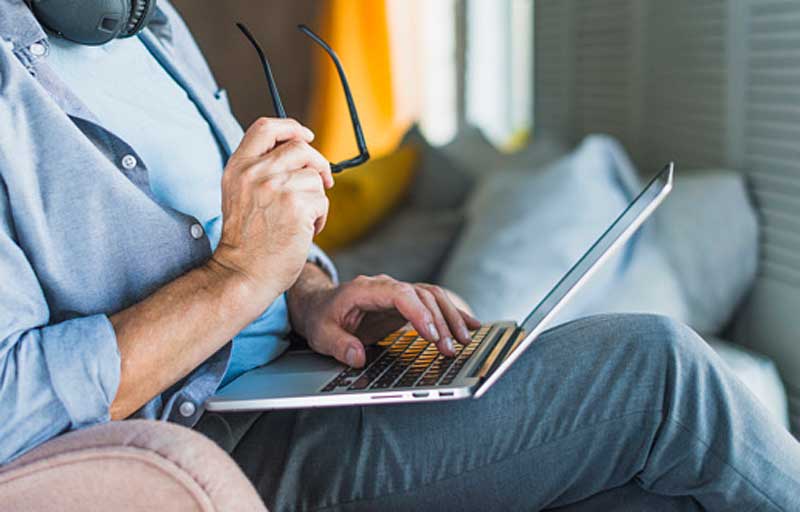 These days we don't need to attend traditional universities or even enroll in a local college to learn new things. Or, even to get a degree. This presents a wonderful opportunity for us seniors to go back to school conveniently.

Thanks to technology (the computer and the internet), learning opportunities exist today that did not exist when we were young.

As retired seniors, we have lots of time. But, what about money?

Well, these FREE online courses for Seniors may be able to give you all the education you've been wanting, right now.

You can also earn a legitimate Bachelors, or even a Masters Degree online, tuition free.
Give some of these free online courses for seniors a try. Just like us and our senior friends, we think you'll be very glad you did!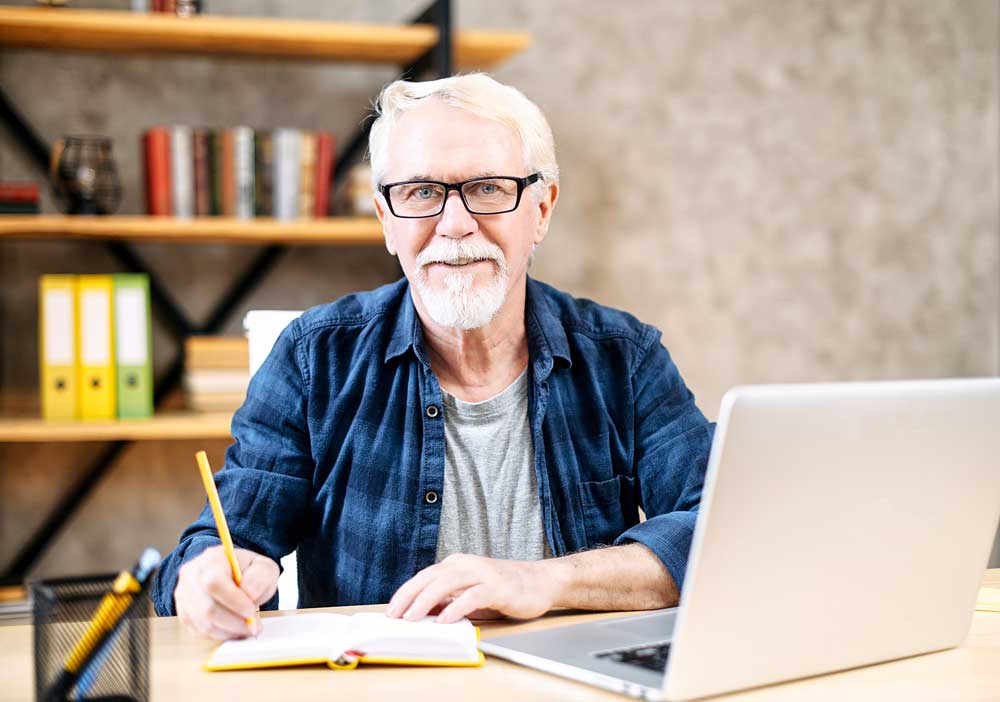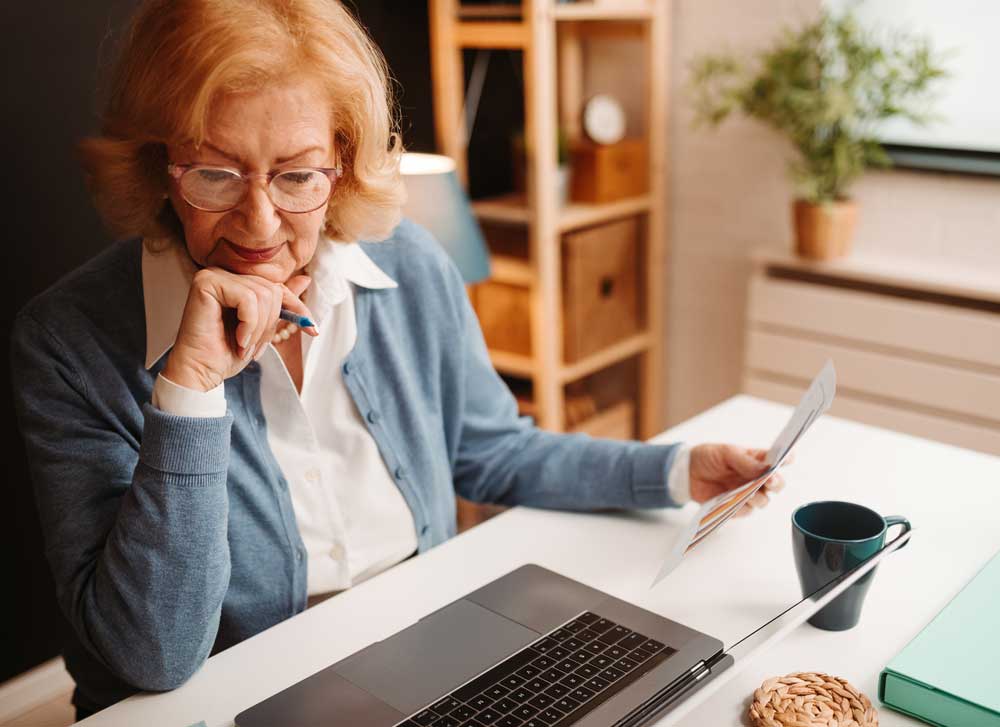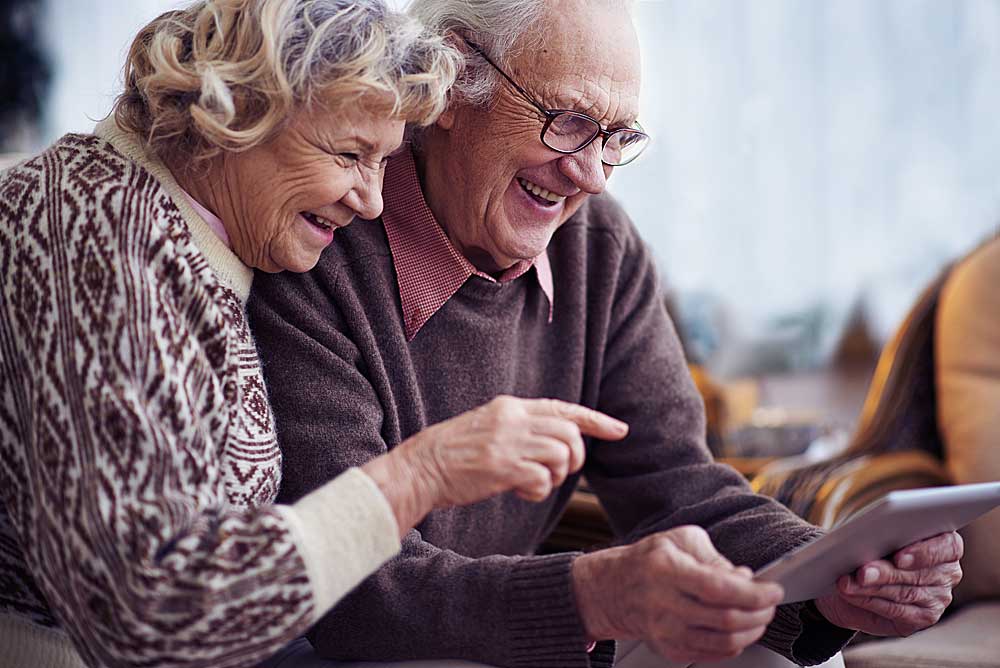 Enjoy Your new Adventures!  ~ William, Fiona, and Charlotte