The Best
Home Security System
for Seniors - 2022



last update August 12, 2022
9:21 am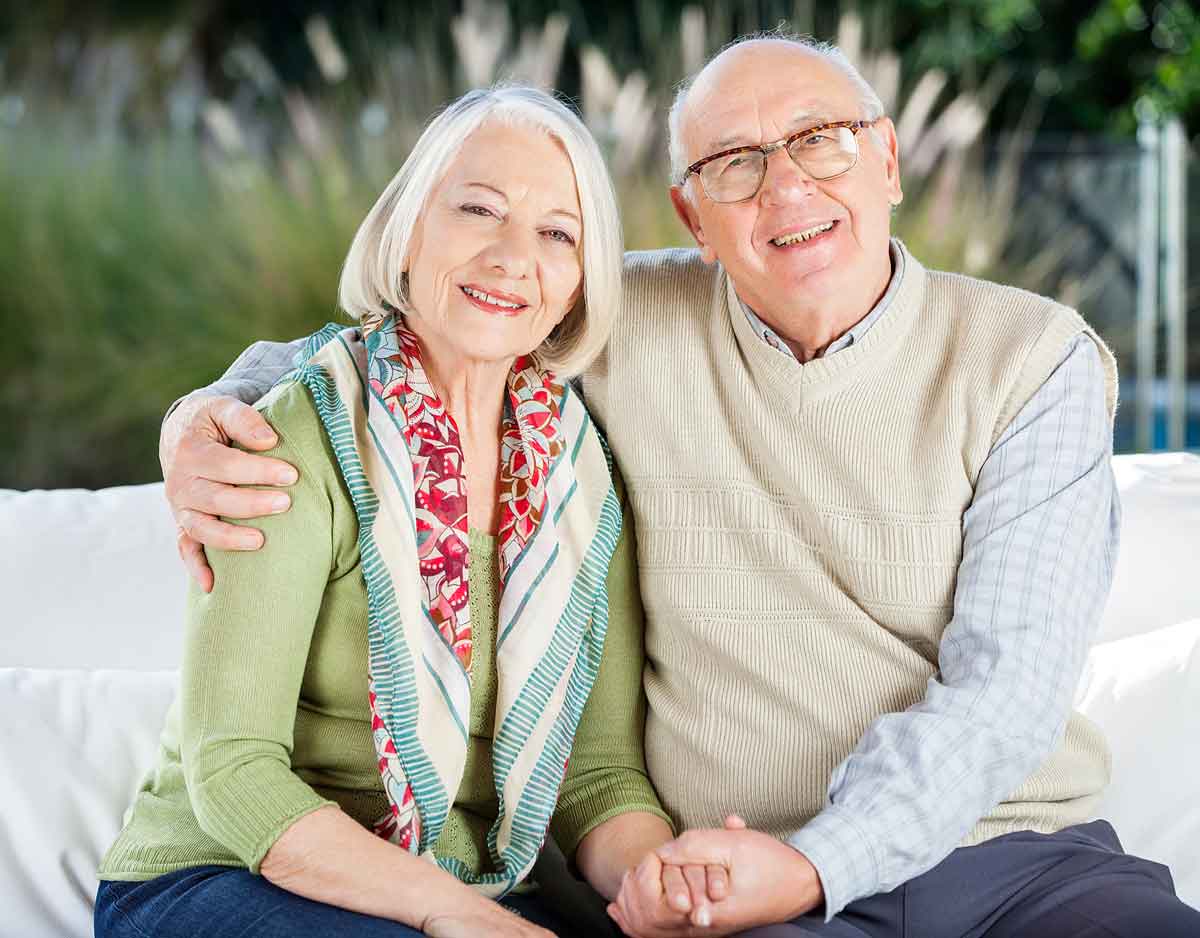 What is the best home security system for seniors? Do we really need one?
We think so.
Why?
Peace of mind. AND, assistance for any reason immediately when we might need it.
A System That Can Meet
Every Senior Need


We're not looking for the best system for a young family. Or, the best one for a middle age couple who are usually working or traveling. Or, for a young bartender who works nights and has cats….

No. We went looking for the best system for seniors? Like us. And, our elderly Moms and Dads.

The BEST Home Security System for Seniors
is the one that:

Summons help immediately
and
Sends intruders away
before they get in.
After 4 months of extensive research and reaching out to seniors who have home systems already, we found one best home security system that stands out from all the rest for:


Complete Home Coverage


Immediate Response


Professional Quality Equipment


Dependability


Ease of Use


Integrating with a Smart Home System


Affordability

and has:


A Lifetime Equipment Warranty


That system is the VIVINT home security system.
U.S. News & World Report
talks about
The VIVINT Home Security System


Here's what U.S. News & World Report has to say about the VIVINT home security system:


"Vivint sells some of the best security cameras on the market, and they have a variety of crime-prevention features. For example, the Vivint Outdoor Camera Pro can tell when someone is lurking on your property and try to get them to leave with a whistle or red light. In addition to people, this camera can also detect animals, vehicles, packages, and sounds. Vivint's wired Video Doorbell Camera can see 180 degrees and has a 1:1 aspect ratio, which together let you view the entire area around your front door. It can also recognize when a package arrives on your doorstep and flash a red light and warning tone if someone tries to remove it."
Commonly Asked Questions and Answers:


1)  Is a top of the line system really affordable for seniors?

2)  What did seniors say they want most in a home security system?

3)  What are the most important features for seniors?

4)  What is the #1 most important feature for seniors?

5)  What is the BEST home security system for seniors?

6)  Is a professional installation important?

7)  Will it still work if the power goes out?

8)  Will it integrate with a "Smart Home"?

9)  Is VIVINT worth the extra money?

10)  Is there a Warranty?

11)  Is there a 14 day trial period?
There Are Two Kinds of Bad Guys
Stupid ones, and, Smart Ones


First, let's talk a moment about who actually robs a house. The people you're wanting to protect yourself and your family from. And, why getting the best home security system that you can makes sense.

There are thugs and addicts.

And, there are some very smart professional thieves.


#1)  Thugs and Addicts:  These fellows are pretty much, in a word, stupid. They are commonly called "smash and grab thieves". They break a window, get in, and grab stuff before they run back out. Almost any security system with a siren will scare them away. Or, get them caught by the police. Any, of the systems you'll see listed below can usually handle these guys.


#2)  The Professional Thieves:  Professional thieves are smart. These professionals are very well educated in alarm systems. A real pro can get through any of the cheap home security systems mentioned below as easily as he can get past a 4 year old child.

Stealing is their business. They know that if they get caught, they are out of business. So, they study security systems and learn which ones to stay away from.

Pros recognize quality systems instantly. Pros recognize VIVINT. They know the name and the equipment. They know this is one of the best home security systems.

Pros know if you have a VIVINT system, and your neighbor three doors down has a cheap system, or even better, no system at all, those neighbors are going to be "easier pickings". They'll walk away from your home, and, go where they won't get caught.


Is a Top of the Line System
Really Affordable for Seniors?


Yes.

A question we often heard when we were recommending the VIVINT system was: "We would really like to get the best home security system possible. But, can we afford one of those?"

Probably yes. And, easily too.

The best home security systems used to be very expensive. Out of reach to most home owners.

Not anymore. New wireless technology and the computer age now enables us seniors to get professional grade home security systems at a fraction of the cost of what they used to be.

Not only did we find the exceptional VIVINT systems to be easily affordable for almost every senior citizen, we learned that this system can be perfectly and effectively integrated into any house or apartment. And, the equipment payments can be spread way out with NO interest charge.
Putting Together a System Designed
for
Seniors Needs


Many cheaper "Do It Yourself" systems may be OK for younger families. But, we're seniors now. We're not going to be fighting off intruders.

We also have some additional needs that require better and more reliable equipment:


Equipment that sends potential intruders away before they get in.


Equipment that gets us immediate assistance, 24 hours a day, anytime we need it. Even if the power goes out.


So, we want to introduce you to the VIVINT system. From all of our research, and, from our senior survey, we found it to be the best home security system available. It came out as the #1 choice for us seniors.

We think you'll soon agree.


What Did Seniors Say
They Want Most


in a Home Security System?




The

SURVEY
At weloveourgranny.com, we have found that the very best way to find out what seniors want is simple: Ask them. Right? Make sense? What better way?

So, when we needed to know what the best home security system for seniors would be, we did an extensive survey of 461 seniors to find out.

We wanted to know what would make them feel most comfortable, secure, and confident.
Seniors With Past Experience


Almost half, 211, of our 461 senior contacts, already have a home security system of some type. That includes two couples and one lovely widowed lady who have nothing else but very large dogs to take care of their premises. Seriously.

Another 163 said they were interested in knowing more about one.

We decided we could get the best answers from the seniors who already have a home security system, because they know what their current systems can and can not do. And, how "user friendly" their system is.

They know what they like best, and, what they don't like about the systems they have.

AND, they were able to tell us the most important features their systems have. As well as what they may not have, and wish they did have.


What Are
The Most Important Features For Seniors?


These are the things our surveyed seniors said are most important to them in a home security system:
A feature the best home security system for seniors must have:

#1)  A Central Monitoring System with Live Operators

(desired by 98%, 207 out of 211 seniors)
This may sound almost too obvious, but, a central monitoring system is the heart of every good security system. It is what monitors your home and sends help when you need it.

The monitoring is done by live people at a different location.
When activated, your system sends a call to a live operator who dispatches the assistance you may need immediately. This may be the police, an ambulance, or the fire department.

If you are near the central hub of your system or a camera, you can talk directly to a live person and tell them your situation. If they have no response from you, help will automatically be dispatched immediately.
Here's a short VIDEO where you can see how a VIVINT home security system has help 3 different families:
Some cheaper "security systems" don't have live monitoring available. In our survey results, only 14 systems currently being used by our seniors had no monitoring. Just a siren.

These 14 systems just set off a siren when an intruder or possible intruder is detected.

These systems are very inexpensive. But, they are not adequate enough for us seniors as we have various needs of assistance.

And, besides doing us very little real good, these cheap siren only systems can be a total waste of money. They are no help if we need immediate personal assistance for any reason. Or, if there is a fire, smoke, carbon dioxide, flooding, etc….
A feature the best home security system for seniors must have:

#2)  An Immediate Assist "Panic Button"
(desired by 100%, 211 seniors)


Our Surveyed Seniors Found:

The #1 most important feature

of a monitored home security system for seniors
was the Immediate Assist Button.


Also known as the "Panic Button".
The immediate assist button is a small button that is placed on the wall, or worn around your neck like a pendant (under your clothing) or as a watch band.
the pendant
wristband button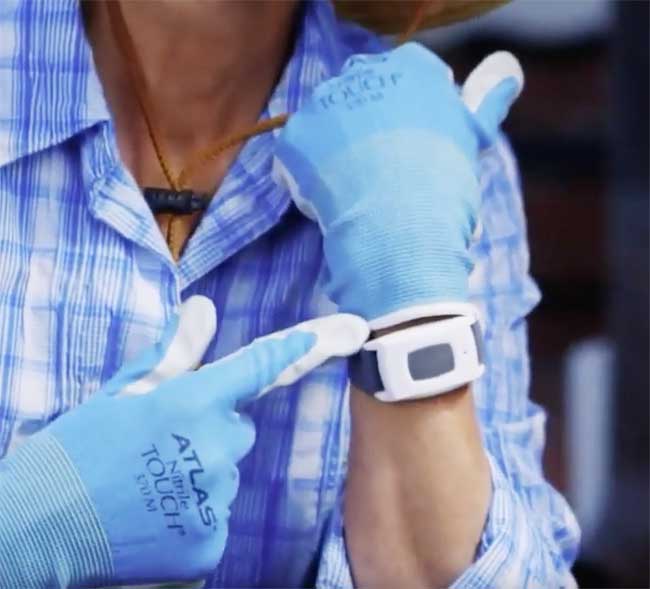 You simple press this button and a signal is sent to your monitoring station where a live operator sends assistance immediately.

The wall button is not so great because you may not always be able to reach it.

The pendants that you can wear around your neck, or, on a wrist strap just like a wrist watch are the best because they can always be with you 24 hours a day.

If you fall and can't get up, get stuck in the bathtub, can't get out of bed, see someone lurking in your yard,…. the button is right there for you. Just push the button for two seconds and assistance comes.

Same thing if you are outside your house and see something suspicious. Just push the button for two seconds and help will be sent. You always have assistance when you may need it most.
My Mom needed to use her pendant button once when she was unable to stand up.

Fortunately, in her neighborhood, the police respond very quickly and she had assistance at her door in under two minutes.
Our Personal Experience with this feature:


When our Dad passed, our Mom was suddenly alone.

Dad had taken care of and protected Mom for the previous 42 years. And, awhen he passed, she told me she suddenly felt very vulnerable. And, this is the case for many elderly senior women.

At the time, I lived 3,000 miles away on the other coast. My sister lived 2,000 miles away in the mid west.

So, the very first thing we decided to do for her was put in a home security system with an Immediate Response Button that she always had on a pendant around her neck, hidden under her blouse.

When we explained to our Mom how everything worked, and how the pendant would bring someone to assist her for any kind of emergency, she put her pendant around her neck and never took it off.

She said she always slept peacefully after that.

The one time she needed to use it, because she could not stand up, assistance arrived within two minutes!
A feature the best home security system for seniors must have:

#3)  Scaring Off The Bad Guys
Before They Come In

(100%)
This ranked #2 in importance to our seniors.

The point of getting the best home security system is to scare off the bad guys before they come in.

When we're 75, 80, 85, or 90+ years old, we may have been captain of the football team in college, but we're certainly not going to be able to tackle any intruders now. Right?

And, what if our wife is home alone?

We want the bad guys gone before they even attempt to get in. Right? That is security.

Here's a short VIDEO that will show you just how a VIVINT home security system scared off a burglar before he attempted to get in:
A feature the best home security system for seniors must have:

#4)  It Still Works if The Electricity Goes Out
(desired by 98%)


Did you ever have your power go out?

When the electric power goes out, so does your central monitoring contact. UNLESS you system has a battery back up.

Most of the newer systems have this as a standard feature. Just make sure the one you get does too.
A feature the best home security system for seniors must have:

#5)  High Quality Up to Date Equipment

(desired by 84%, 177 Seniors)
What does that mean?

Many basic fundamental parts of home security systems have been upgraded over the years. They work better now. That's why you don't want to get an old one that's on "a great sale".

You won't save much with these "sales" in the beginning, and, you won't have the security you should after you install it.

The basic window and door sensors are much more reliable now than they were even 10 years ago. And, today, there are many more types of sensors and surveillance cameras that can be included in a home system.

For Example: Modern Sensors that let you know:


If someone is trying to tamper with your control panel
If someone is lurking around your car
If a window breaks
If there is a fire, smoke, too much carbon dioxide, or carbon monoxide in your air
If you basement or laundry room is beginning to flood

You can even have motion sensors that are pet friendly and can distinguish between an intruder and the family dogs and cats as they roam around the house.
Take a look at the VIVINT system in action:
A feature the best home security system for seniors must have:

#6)  Works No Matter What
(desired by 100%)


Real home security prepares for everything:


Power outages
Storms
Cut Phone Lines
Baseball Bats
Hammers
And everything else a crook can think of to disarm your system



And, of course quick personal assistance if you fall or need immediate personal assistance for any reason.
A feature the best home security system for seniors must have:

#7)  A Fully Secure Home

(100%)
Ours seniors overwhelmingly said that they wanted a home security system that did everything:


Covered every entrance



Had a camera at the front door bell



Had a loud siren



Called for immediate assistance by itself



Had an immediate assist button that could be used anytime from inside or in the perimeter outside the house



Had smoke and fire alarms



Everything in one system



Worked even if the electric power went out



Here's a short VIDEO that shows you how important a home security system can be in a situation besides intrusion or burglary:
A desirable feature of the best home security system for seniors:

#8)  Smartphone Control

(desired by 51%, 108 seniors)
About 50% of us seniors are now using smartphones. And, we're enjoying them. Right?

The newest features of the better home security systems enable us to see everything going on with our system on our computer, smart tv or smartphone using a simple app.

We can even see what our security cameras are doing on these devices if we have compatible cameras installed. For example: At the front door. So you know who is ringing the doorbell.

Cameras are not a necessity on a good system, and they add some money to the cost. But, it's nice to know who's there before you open the door. Right?


What Is:
The #1 Most Important Feature
Desired by Seniors?


After sorting through 211 survey replies from seniors who already have home security systems, and another 163 that said they were interested in getting one, the #1 desired feature was : A Wearable Panic Button that worked 24 hours a day even if the power went out.
Every senior in our survey said knowing they could get immediate assistance any time they may need it, from anywhere in the house or nearby perimeter,
was their #1 priority for a home security system to have.
That is what the Immediate Assist button on the pendant or wrist band does.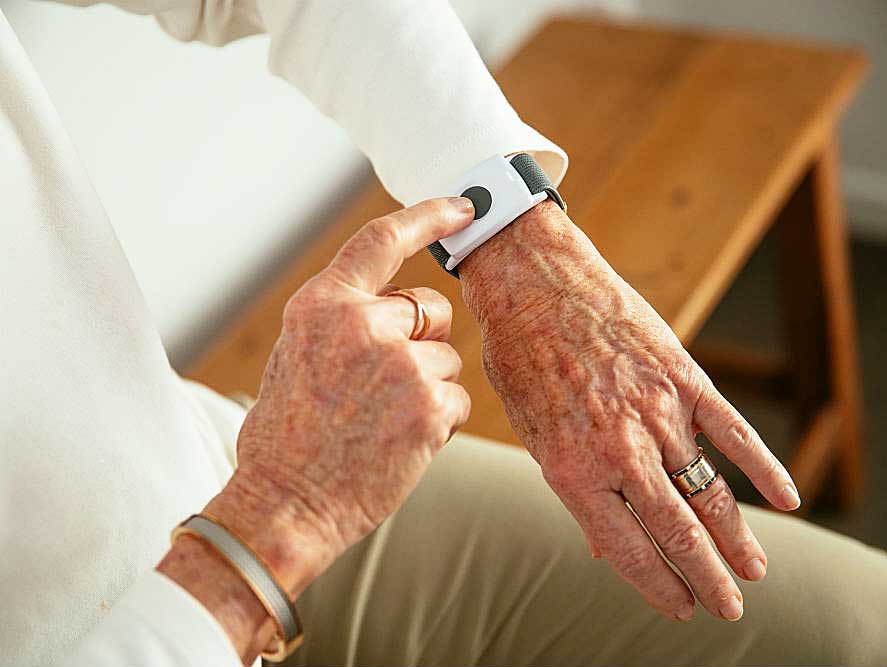 In the event that you need immediate help of any kind you simply push the button for two to three seconds and help is dispatched.

Our seniors all said, knowing they could have this gave them great peace of mind.
So, this assist button was a first priority when selecting our best home security system for seniors.

What About
The Wall Button?


Many systems only come with a wall mounted Immediate Assistance Button.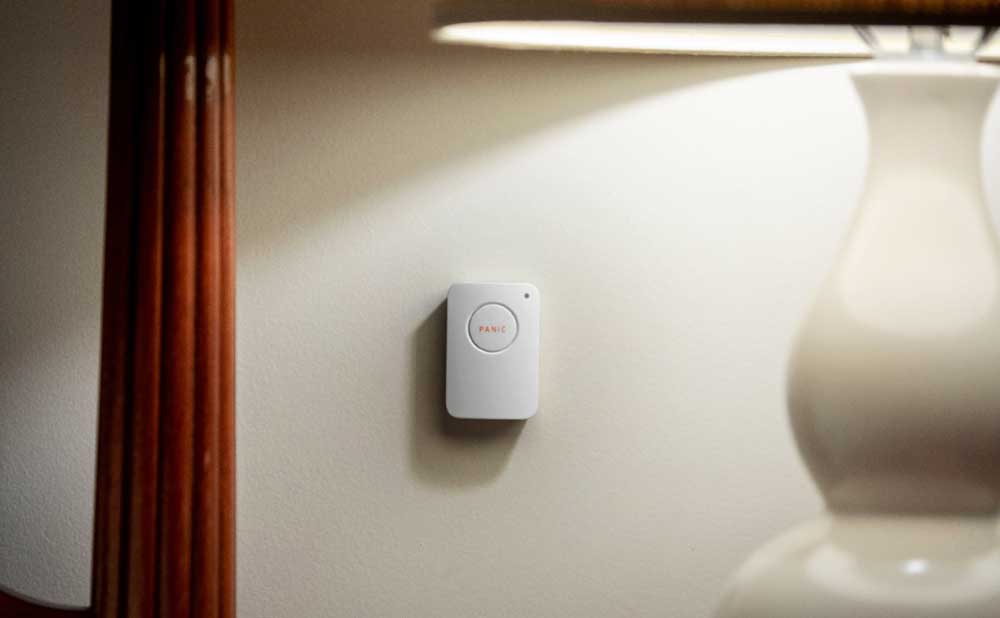 The wall button is very nice.

BUT:


What if you have fallen and you are unable to get up to reach it? 

What if you get stuck in the bathtub?


What if you are outside the house and you see someone tampering with your front door lock?


What if you fall outside on your lawn?



This is why a pendant or wrist watch type button is best. You want to have that button with you, in a handy place easy to access place, all the time.

With the pendant or wrist band, your button is right there with you all the time. Keeping you connected in your home 24 hours a day.
The One System
That Outperforms the Rest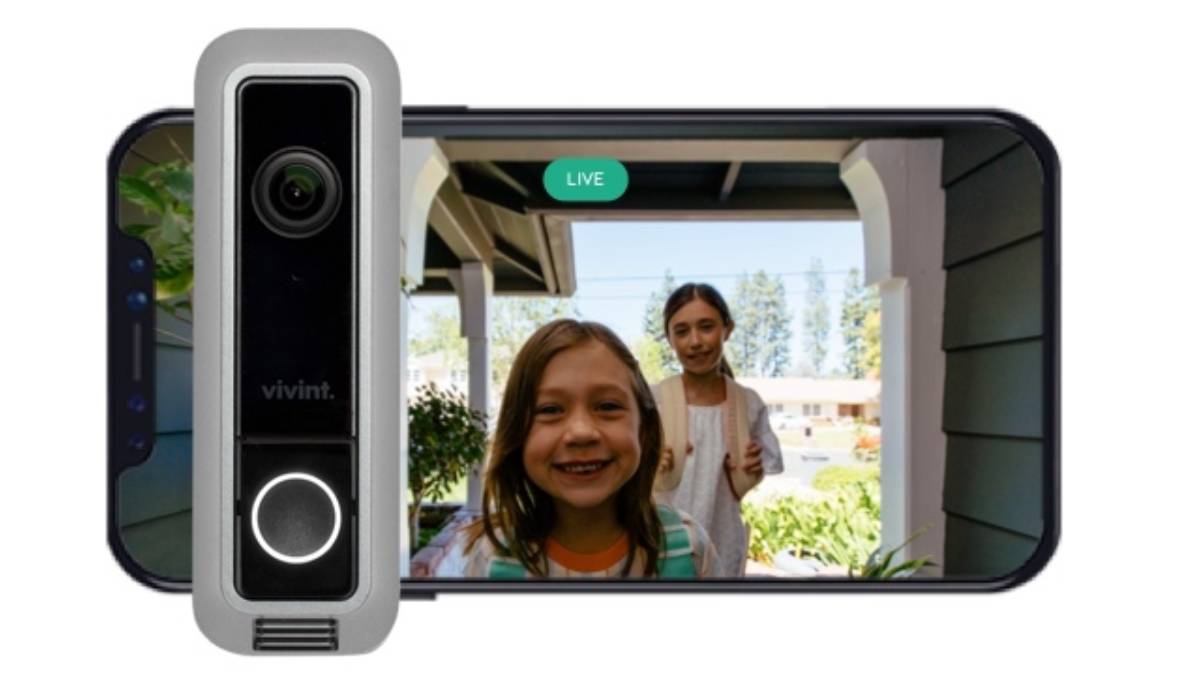 the VIVINT doorbell camera
As we talked about in the beginning of this article, there are a LOT of available Home Security Systems.

Almost all systems these days are wireless. That means you don't need an electrician to specially wire your house to get everything working.

AND, as you now know, most of the DIY systems out there are all alike. And, not fully capable.

Yes, one will have a feature that the others may not have. And, another may have a different such feature. But, basically they are all very much alike. One is basically as good as the next.

We researched 23 systems. The cheapest to the most expensive. One stood out from all the rest. And, that same one (not the most expensive) will top almost every Review of the Best Home Security Systems for Seniors.

That system is made by VIVINT.


The BEST
Home Security System for Seniors


VIVINT is simply the best home security system for seniors because it does everything we need it to do, in the best ways, at an affordable price.

It is certainly not the least expensive. That is because it is one of the top line home security systems.

But, a VIVINT home security system can give you peace of mind in a way that a cheaper "Do it Yourself" set up never can.

So, let's put money aside for a moment (don't worry, we'll get back to it later) and see what getting the Best Home Security System for Seniors, is all about.
Why Choose VIVINT?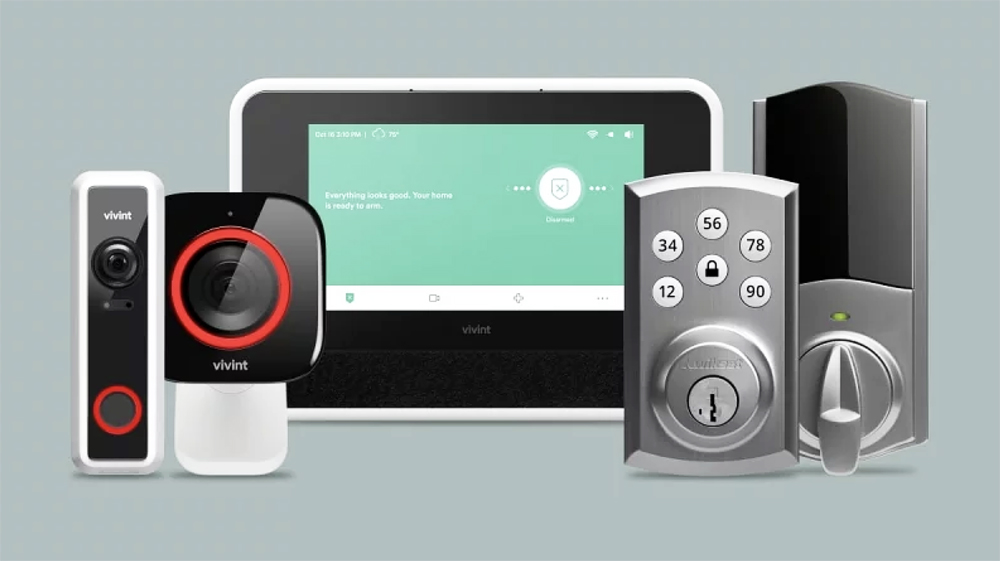 Why is VIVINT best for us seniors?

Because VIVINT is the professionally installed system that gives us every one of the features outlined above, at an affordable price, PLUS more.

When you put in a VIVINT home security system here's what you can get:


Professional Quality Equipment


Professional Installation


24/7 professional monitoring


Total customization to fit your home


Personal introduction to the system and the Vivint app


Vivint smart home app to control everything that runs on electricity


Smart security cameras, with advanced safety features that can even see in the dark


A state of the art doorbell camera so you can see who is there before you decide to open


Professional maintenance and repairs


Equipment manufactured in the USA


Lifetime equipment warranty


Are these things really that important?

Yes.

Let's take a closer look at a few of the most important features:



The Importance of
A Professional Installation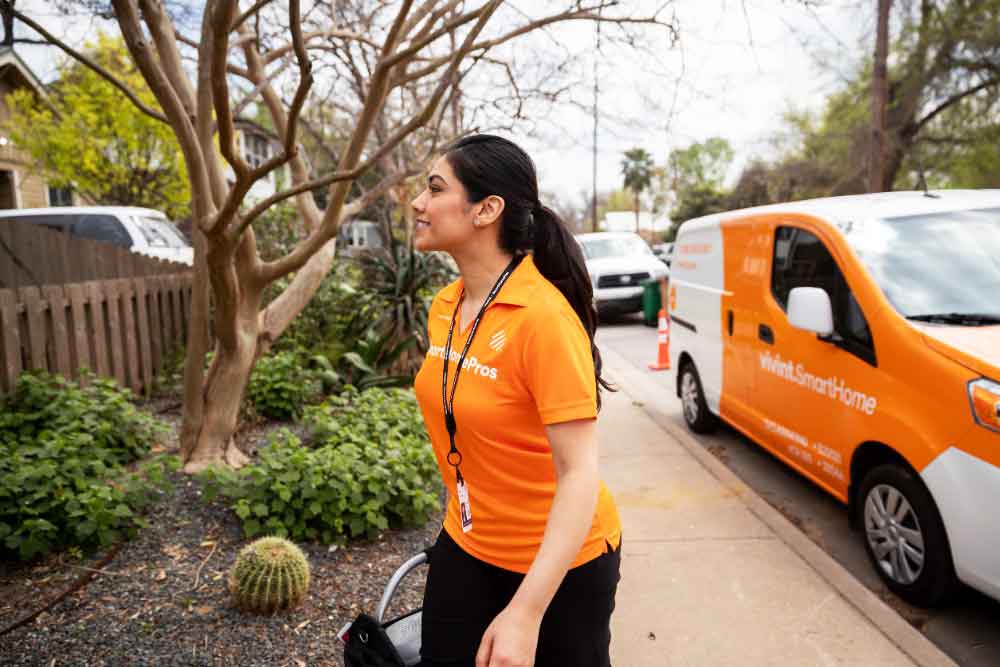 Is a professional installation really necessary?

The big push with the cheap "Do It yourself" (DIY) home security systems is, you'll save some money.

And, you will. About $49 - $99. Depending upon what you choose.

The biggest problem with the DIY home systems is that it is all together too easy and too common to leave "holes" in you system.

"Holes" are places where intruders can't be seen. Where they can come in, and/or disarm your system, so that they can go about their business of stealing from you.

You won't have this problem with the hoodlums and thugs because they are basically stupid when it comes to security systems. Almost anything they do will set off an alarm. For them, you really don't need to get the best home security system. Any of the better DIY brands will usually be enough.

The professional thief is another story.

Professionals know what to look for before they attempt an entry. They are smart. Very well educated on all the best home security systems. And, well educated on which homes to avoid.

Professionals know which cameras have limited vision. Which ones cover everything. They know which cameras are "dummies" (cameras that are actually nonfunctional but meant to scare away potential intruders). They also know which cameras are recording possible intruders.

Remember: Professional thieves are in business. The stealing business. To remain in business they must not get caught or video taped.

When these high end trained thieves see professional grade equipment, that is properly set up, they don't want the risk. They will want easier pickings. So, they move on to Ted and Mary's house a few doors down where entrance will not be a problem. Where they won't get caught.
A Home Security System
Fully Customized to Your Needs


A number of people wanted to know why they had to call and speak with a customer representative to get a VIVINT home security system.

The reason is, not every home is the same.

Every VIVINT home security system is put together specifically for each home and each individual customer's needs and desires.

One reason VIVINT is so successful is that they design a system configuration that works correctly with the lay out of each specific house or apartment.

They will help you design a system that is just right for what your home needs and for what you want.

They don't want you to miss something important. And, they don't want to sell you a lot of things you may not need or want.

You choose how comprehensive or how simple you want your system to be. The VIVINT representative will configure it for you.

For Example:


Do you want to see who's at the front door before you answer?


Want to see them even if you're not home?


Want fire, carbon monoxide, and CO2 warnings?


Flooding warnings?


Or, maybe you just want to scare away anyone who is trying to get in?


Want to integrate your system into your "Smart Home" complex?



It's all up to you. You can make it as simple or as highly complex as you desire.
What Equipment is Available?


If you are thinking about what kind of coverage is available and what you might like to include in your own home security system, let's take a look at Vivint's equipment roster:

 -  Vivint Smart Panel (control panel)
 -  Door sensor
 -  Security sensor
 -  Motion detector
 -  Flood sensor
 -  Freeze sensor
 -  Glass break detector
 -  Smoke detector
 -  Carbon Monoxide monitor
 -  Outdoor camera
 -  Doorbell camera Pro
 -  Ping indoor camera
 -  Vivint Smart Drive
 -  Smart lock
 -  Smart garage door opener
 -  Smart thermostat
 -  Water sensor
 -  Smartbulb
 -  Smart plug
 -  Lamp module
 -  Vivint Car Guard
 -  Panic pendant and wrist band
 -  Key fob


That's why you'll want to talk with a representative directly. They can help you get exactly the type of home security you desire. Nothing more. Nothing less.

And, they'll never try to sell you something you don't want or need.


It Works
When The Electric Power Goes Out


And, here's a very important question that we are frequently asked:

"Everything sounds great so far. That does look like it would the best home security system for seniors that we have seen. BUT, what if the power goes out? Will the system still be working?"

You want a system that has a battery back up that enables the system, and your remote immediate assistance button, to function at these times also. This way you are never left without immediate help if you should need it.

Battery back up is a standard feature on VIVINT home security systems.
Top Of The Line
American Made Equipment


Did you every buy something that looked like "The Good One" but cost a lot less? And, then if fell apart in short order.

If that's your blender or hair dryer, so what? If it's your home security system, does it make more of a difference? Of course!

VIVINT doesn't use cheaply made imported parts. They make make own components, with the best materials, right here in the USA. That's right. Unlike most of the other systems, Vivant is made in the USA.


Do You Have
"A Smart Home"?


The VIVINT home security system is not only the best home security system for us seniors, the VIVINT system integrates easily into a complete smart home system.

In fact the VIVINT home security system is rated as the most Smart Home friendly security system available.

Not all of us seniors are familiar with what a "Smart Home" is yet. So, let us explain it in a nut shell.

With a Smart Home, ALL your appliances and electric items can be controlled from a single place.

You can watch TV, see who's at the front door, check the views from your security cameras, adjust your thermostat, adjust your lights, lock or unlock your doors,….

Are you putting together a Smart Home?

With the APP you have centralized control of your entire Smart Home System from a single location. You can control not just your security system, but also your door locks, cameras, lights, thermostat, and all your other smart home appliances. In fact you can include anything that runs on electricity.

A "Smart Home" set up is NOT necessary for a home security system to work optimally.

But, for those who are interested in "Smart Home" integration, here's a short VIDEO that will show some of the things a "Smart Home" hook up can do.
What About
The Other Home Security Systems?


Are there other good home security systems?

Sure. There are lots of them. From what we've seen, none of them is as good. They're not as capable as the best ones. But, they do a job. These other companies include:

SimpliSafe
Frontpoint
Cove
Brinks
Abode
Ring Alarm
Link Interactive
Blue
Aldere
Wizen
Deep Sentinel
Xfinity
and a handful other lesser known ones…


They all work. They all have merit.

However: All these systems have one main thing in common: They are all trying to be the most inexpensive.

And, you know what that means. Corners are cut. The lower price has to come from somewhere.

If you check all those systems out, you'll find they all cost just about the same. And, they all work just about as well as each other. And, they all have similar quality parts.


The Philosophy behind these DIY ("Do It Yourself") systems is: "Everyone wants a bargain". If it is "the least expensive" everyone will want to buy the cheapest one. Right? Wrong.


The Problem is: These bargains leave out features and performance that correctly designed and professionally installed systems have. The DIY systems leave out many of the exact features that professional thieves recognize and shy away from. Features we want.


Yes, those systems above do give your home some protection. Often, some good protection. They don't, however, do the best job. And, any real professional thief will know how to bypass them if they want to. And, that's something very important to consider.

Yes, one system will have a feature that another does not. And, that one will have a benefit that still others do not. One looks nicer. One has a smaller monthly charge…. On and on and on….

At the end of the day, and after much research, we found these system are ALL about the same. Whichever one you buy will do just about the same job for you as any of the others.

You put them in yourself (saves a $49 - $99 installation fee). Can you do it just right? Maybe. Will you miss anything important? Maybe.

And, when all is said and done, you've saved a little money. You have some protection. BUT, you've not gotten the most reliable security for yourself, your family, your home, and your possessions.
Isn't something this important worth doing right?
What About The Well Known
ADT Home Security System?


When it comes to getting the best home security system, we saved the ADT comparison for last.

Why?

Because ADT is the oldest and most recognizable home security company in the USA. And, they make a darn good home security system. We found them better than the long list above. Just definitely not as good or as easy to use as VIVINT.

And, an ADT system costs as much or more to put together as a VIVINT system does. With ADT, even though it can be a very good system, you are paying a LOT extra for their name.

With ADT you're also locked into a three year monitoring contract that you will sign.

ADT is better than that long list of other companies above. But, ADT just doesn't give you as much for your money as VIVINT does.

ADT is not a cheap DIY system. We rated it #2. It is a very good home security system. And, just like VIVINT, it is also professionally installed.

The real differences between ADT and VIVINT are:


VIVINT is more up to date than ADT


VIVINT equipment is more capable and therefore does more


VIVINT is easier to use


VIVINT cameras are far superior


VIVINT integrates better with smart home systems


VIVINT has a lifetime equipment warranty


As we mentioned, ADT requires a 3 year contract on their monitoring service. With VIVINT you have no monitoring contract if you buy your equipment up front. You are month to month. Cancel anytime if you want.

If you finance with VIVINT, there is 0% interest on the equipment. Your low monthly equipment payment will be combined with the monitoring fee in one bill.

You only are required to buy monitoring as long as you have a balance on the equipment. If you pay for the equipment up front, or, pay the equipment off at any time, you can then cancel the monitoring anytime if you want to.
All these combined features make VIVINT the best home security system choice for seniors.

Here's a very basic comparison chart of VIVINT and ADT:


Both are very good companies. VIVINT is rated best because they simply give you much more for your money than ADT. Or, any other home security system.



Is VIVINT
Worth The Extra Money?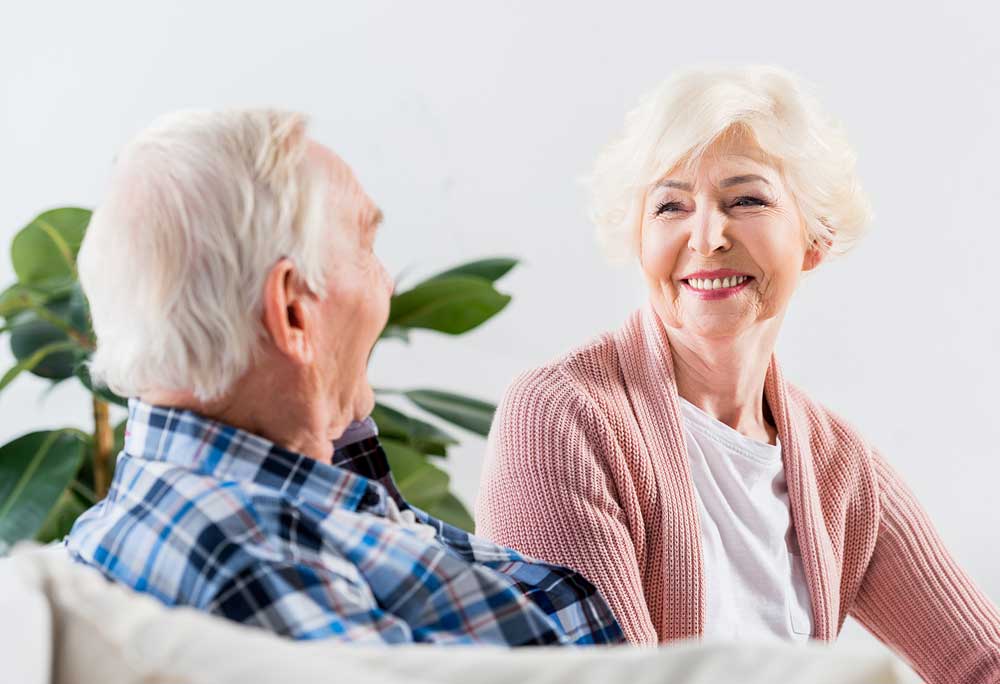 Is it worth spending a little more on VIVINT than the cheap DIY systems listed above? Do you really need the best home security system for seniors?

These are important considerations for many seniors.

Many seniors, maybe you, will retire with loads of dough and be living a grand luxurious life. God bless you!

For seniors in this category, getting the best home security system is as easy as buying dinner out for a friend. And, these seniors will always buy the very best there is. They want the best protection. Why not?

But, after retirement, most of us have a smaller income than we did when we were working a full time job and we need to be a bit more conservative with our spending. Am I right?

Still, some things are worth doing right and spending a little more on. Especially something as important as home security.

Do you agree? Especially if the cost can be spread out over time with a 0% interest payment plan?

If not, then any of the cheap systems listed above will probably suit you just fine.
There's also no reason to spend more if it's a hardship. Some security is much better than none.

The really good news here is, we're not talking about tens of thousands, or even thousands of dollars difference between getting the best home security system or one of the average OK do it yourself systems.

We're talking about a difference of just a few hundred of dollars for some of the best professionally installed and monitored systems available.

And, you don't have to pay for everything up front. So, there's no big cost up front to get the kind of home security system you really would like to have, and feel most confident with.

When you spread the cost over some years (with 0% interest), you'll see it becomes quite a small amount each month. Especially for the added peace of mind. Your VIVINT representative can give you complete details on exactly what the payment will be for your specific system while you are on the phone.

What Is
The Actual Cost?


The base price for a VIVINT home system is $599. The average DIY ("Do It Yourself") system has a base price of $249 - $299. Base price means: What it costs for the basic system.

The other cost (on all systems) is any additional desired equipment items and monitoring.

All monitoring systems have a monthly fee. Anywhere from  $19 to $100 for special services. The average fee is usually about $29. And, every senior in the survey said this seemed a fair price.

The VIVINT basic monthly monitoring fee is $29 also.

Many systems will require a contract with you for 2 or 3 years on the monitoring. Don't fall for that.

You want a system that has no contract. One that has a month to month structure that you can continue with or leave any time you desire.

Remember:  When service is month to month, you can be sure they will be trying harder to do a great job and keep your business each month than the multi year contracted services.

VIVINT is on a month to month basis once you own the equipment.
Why is VIVINT
"BEST"?


From our Survey and extensive study, there are 3 reason VIVINT came out as the Best Home Security System for Seniors.

#1)  An affordable, professionally installed, home security system that protects our families, our wives, our mothers and fathers, our children, in the best and most complete way, is going to be the best home security system to have.

#2)  A system that scares would be intruders away before they get in is far preferable to a system that sets off alarms after the intruder is already in the home.

#3)  A system that can summon immediate assistance when needed for any reason anytime day or night, even if you have fallen and can't get up, was the #1 function seniors desired.



This is why we selected VIVINT as the Best Home Security System for Seniors.

We find the daily confidence and peace of mind, that choosing this best home security system brings, is not even measurable.
What is the Cost
of
A Break In?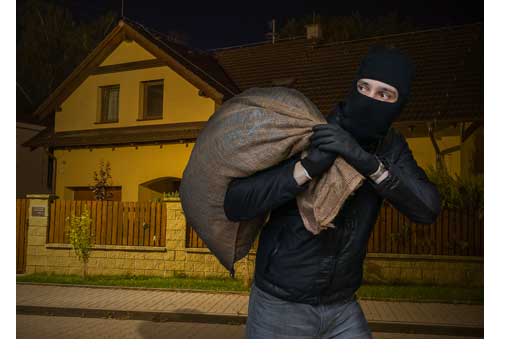 Have you ever thought about this?

Most people never realize the costs of a break in is until after it occurs.

When trying to evaluate if the cost of a home security system is worth it, here is something to keep in mind:
"A break-in occurs every 26 seconds
at an average cost of around $2,800 to the homeowner.

 All burglary victims lose an average of $2,416.

 reference:
"Burglary Statistics, Research, and Facts"


This does not take into account:


The emotional upset that is encountered


The discomfort and uncertainty that follows


The feeling of vulnerability you then have in your own home



Now we can make them run away before they can get in.


What About
The Warranty?


If you're going to get the best home security system for seniors, you also want a great warranty with it. Right?
So, what is VIVINT's Warranty?

ALL the equipment and labor is covered for 120 days after installation. During this time VIVINT will come and repair or replace any malfunctioning device for free.

After that, if something goes haywire, you will have a toll free number to call for service. VIVINT will send someone out to diagnose and fix the problem. A service call is only $49.

There is a Lifetime Equipment Warranty as long as you still have a monitoring service agreement.

Any faulty equipment will be replaced for free as long as you still have a service agreement.

Pretty darn good. Do you agree?



You Even Get
A 14 Day Trial Period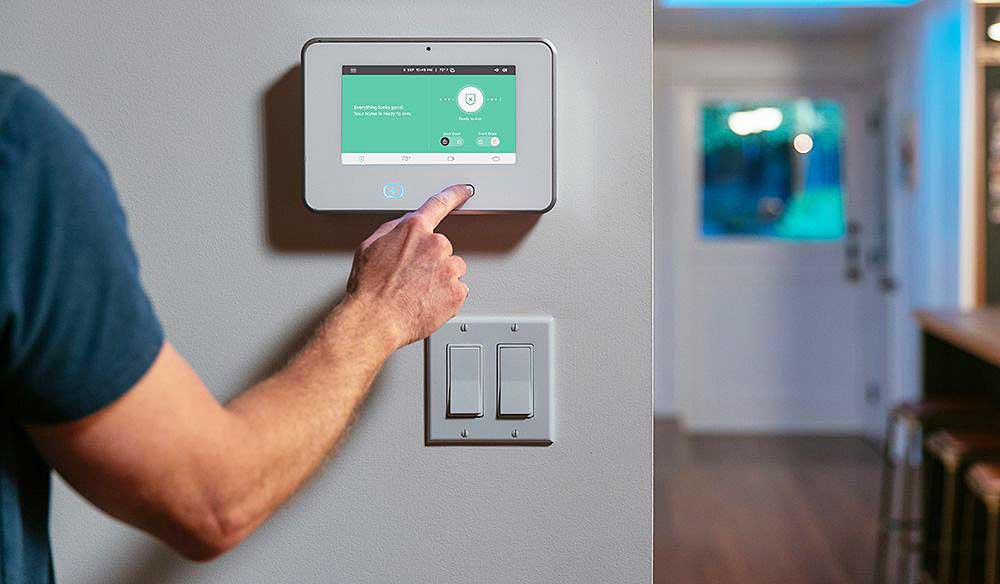 Here at the office, we are all very enthusiastic about the VIVINT system. I guess that's obvious by now. Right?
It is the best home security system we have found. Beyond question. And, we feel very good about recommending it to everyone of our readers.

But, how do you know it's as good as we say? How do you know you will like it as much as we do?

You'll find out for yourself when you put one in. And, you won't be disappointed and have buyer remorse.

Why?

Because: You have a 14 day trial period to test it out. If you are not happy with it, you're not stuck with it. Just call them up and they'll take it back.

Nice. Right?
What About
Other Home Security Alternatives?


If you don't feel you need the best home security system, just a little something to hopefully ward off possible intruders, you can even go to Radio Shack and put together your own "Do It Yourself" system and save even more. And, best of luck to you if you choose this route.

Another realistic, and actually a very good reliable option, is to get a pair of trained German Shepherd dogs. This is no joke. You'll be pretty much all set. Unless you don't really like, or, can not handle a couple of these large lovely beauties.

We actually know of two couples and a single widowed lady (who took our seniors survey) that have big trained dogs as their security systems. They are very effective. No one bothers them.

But, what if there's a fire? Or, you fall and can't get up? What if you feel ill and need to call for assistance immediately and your phone is not handy?

The VIVINT Instant Assist Pendant or Wrist Button will enable you to summon someone there right away. No matter the reason.
Obviously
We're Biased


All of us here love the VIVINT system. We all agree that it is by far the very best home security system for seniors. And, we want you to have this kind of protection. So, yes, our opinion may be biased.

This article, however, is based on just a few things:



#1)  What our surveyed seniors told us they want most in the best home security system for seniors

#2)  Which home security system will provide the best and most necessary services for Senior Citizens:


Most Effectively


With a Lifetime Equipment Warranty


At an Affordable Price


That's all.

What Can VIVINT Do
for
You and Your Family?


If you're seriously thinking you'd might be more comfortable with a home security system for your own home, I'm sure you must have some specific questions that are important to you.

So, please use this toll free number, 1-866-881-1257 to speak with a VIVINT representative who will answer all of you questions, and address all of your home security concerns, specifically and in detail.

There is no obligation and absolutely no charge for the inquiry.
Getting The Best
Home Security System for Seniors

CONCLUSION



We wanted to find the best home security system for seniors. Not just for seniors in general, but, also for our own senior households and our own elderly parents as well.
After over 4 months of extensive research, and surveying,
we can confidently say:



VIVINT is the Best Home Security System for Seniors.


We think you'll agree.
Yes, you're going to pay a little more for a VIVINT home security system than you will for one of the cheaper DIY systems. But, you're also going to go to bed each night more confident and feeling more secure.


Here's one last VIDEO for you. It reminded me of exactly why we got a system for our own Mom years ago:


Both the phone call and the consultation (with every question you want to ask) are free: 1-866-881-1257
Online contact: VIVINT


Wishing You a Secure Home and Peace of Mind Every Day, ~ William, Fiona, and Charlotte
Some Vivint
CUSTOMER COMMENTS


Marissa

Great system. I like seeing who is at the door before I answer.


Richard Schneider

Camera works well. Good detail and coverage. Great sound feedback, accurate and clear. The indoor cameras great too. I can use it to watch what's going on in my house and when my children arrive....


Raymond Hoffman Jr.

The representative Austin and the installer Anthony were simply awesome and explained everything....


Hilary

I feel safer knowing that I can see when someone is approaching the house. The pictures are very clear.


Christopher and Lucia
The Best Home Security System for Seniors?

LOVE this! Automatic door locking/unlocking when you don't want to move off of the couch? Yes… I can do all I need with one touch of a button. I love this one. To be able to open and close my garage with my phone....


Josh F.

Friendly service and good equipment. From the start what I liked was how the sales rep didn't try to push any unnecessary gear on me....


Terry

Salesman was courteous and very helpful. Equipment is top shelf. Installation short and friendly....


John Henson

Vivint has been an extremely pleasing experience when compared to the other alarm and camera company I used....


John Ballard

Outstanding technician. Knowledgeable, courteous, friendly, conscientious....


Steven Peikin

Great technology. Technician was superb.


Lisa

Perfect. Easy. Happy!


Rick
The Best Home Security System for Seniors?

I love this home security system. Very easy to use. Less expensive than other comparable systems. Easily viewed.


Leanna Hodge

Vivint is by far the best security system I've ever had....


Mary Mason

The technician was very nice and professional. He was knowledgeable in fixing the problem....


Ashley

Fast, friendly, and knowledgeable service. The technician explained everything thoroughly....


Pamela S. Waters

Jason was excellent. He was knowledgeable and courteous.


John Ballard

Outstanding technician. Knowledgeable, courteous, friendly, conscientious.


Gene O

Vivint's technician was prompt, courteous, and helpful. He left us with all issues resolved.


Judy

I love these doorbell cameras due to the fact that they catch everything movement and even animals....


Clyde

East to use, very reliable.