Senior Dating Sites

 -The 5 BEST!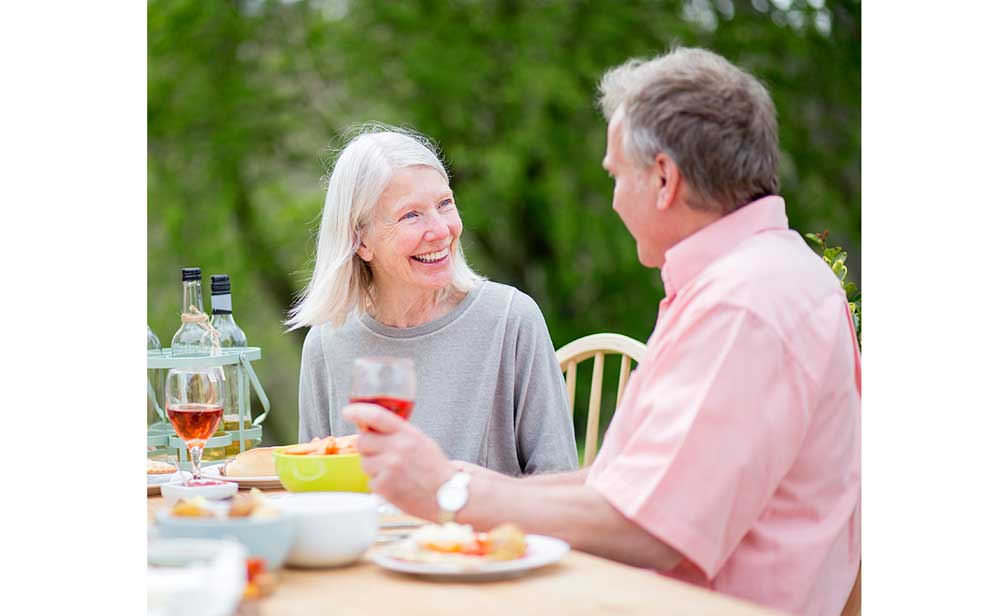 The best SENIOR dating sites?

Is there such a thing?

Are there really that many available single seniors?
Seniors Who Want
to
Meet Seniors


Yes!

It's no fun being lonely. And, that is all too often the case for too many seniors.
The Good News is:
On line dating is one of the very best places
for single, widowed, and divorced seniors to meet new friends, and,
YES,
find a new and meaningful romance.
Dating is not just for young adults anymore. We are not stuck being older and alone if we don't want to be.

There are a number of dating sites that either cater only to seniors, or, include a seniors category in their selection. You can pick the age range you're interested in. And, yes, that even includes 70 and 80 year olds.
And, here what you can find on senior dating sites:


Romance


Companionship


Travel Mates


Activity Partners


If you want a new friend, companionship, or a new spouse, on line senior dating sites may be just what you are looking for to find that new special person.
Finding

Love and Connection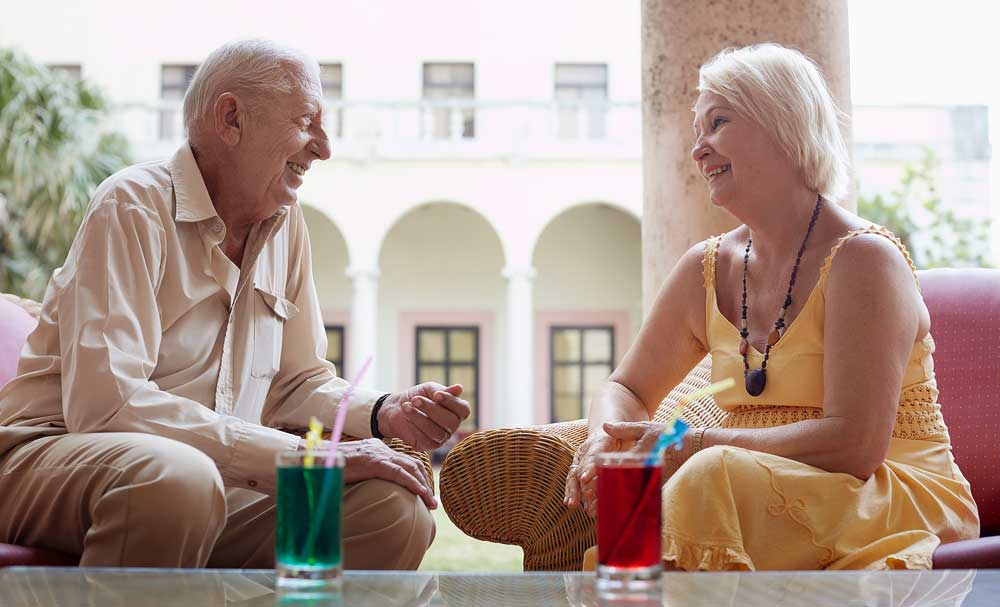 Desiring love and connection is as natural to us humans as breathing. And, in the long run, just as important. It also is just as important at 90 as it is at 19.

As young adults we had bars, restaurants, clubs, sports, parties, friends with friends, etc, etc, etc,…. All kinds of places and situations to meet lots of other singles in.

As older people, it's not always so easy to meet people our own age. And, especially people who are truly looking for someone to connect with.

The BIG question for those who have been single too long, or, are newly divorced or widowed is: "Where do I start?"
"Where Do I Start?"


That's the big question for a lot of seniors who are ready to take the first step into online dating. And, it can make you nervous. For sure! So, we're going to be showing you the 5 Best Senior Dating Sites.

For most seniors it's been quite a long time since we dated. We really don't know how to approach it anymore. What's the correct thing to say to someone we're interested in now?.… Right?

On line dating is just the place for us to start. We think online dating is even better for seniors than younger adults because we can be specific in the type of relationship we are looking for before we even engage in conversation.

That takes so much pressure off the first conversations.
Finding a Partner
YOU Want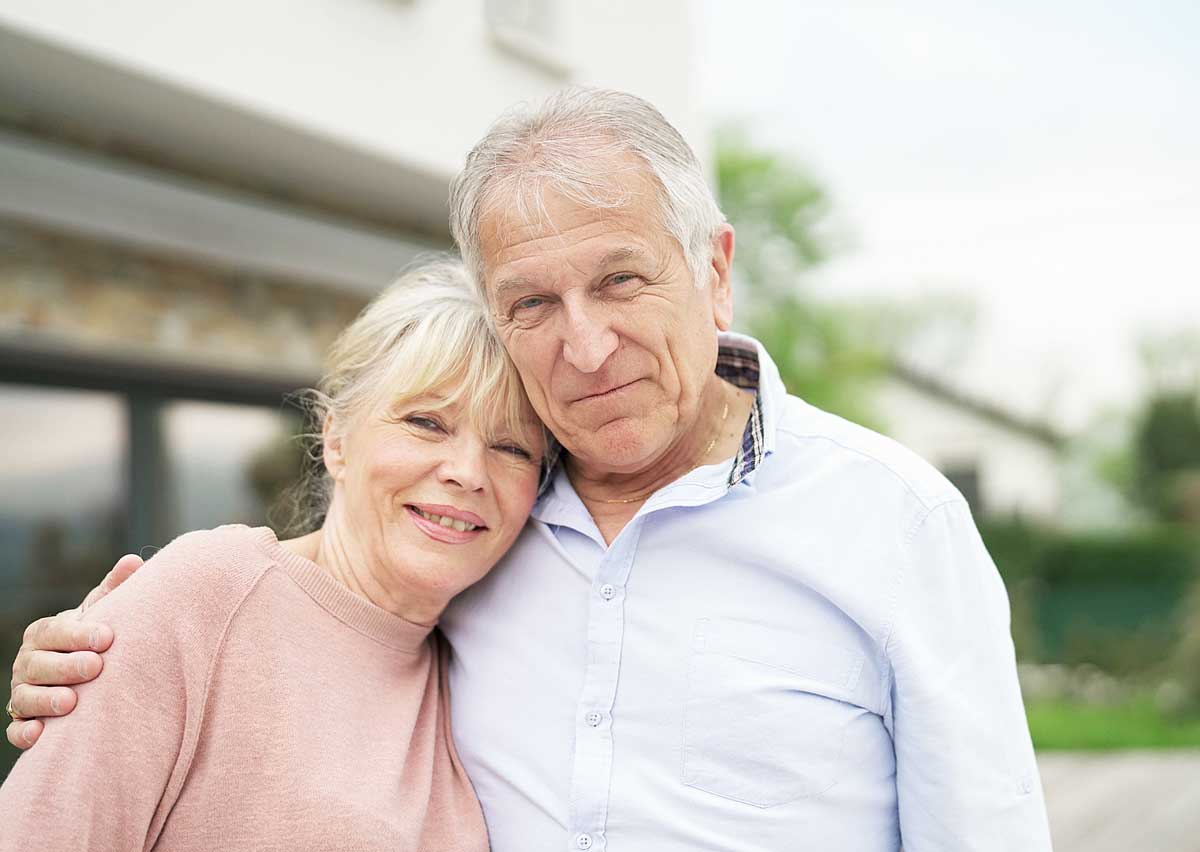 One of the really great things about using senior dating sites is you can specify just what type of partner and relationship You want.

With online dating, there is no awkward time trying to say you'd like to get married again one day, or, that just the opposite, you don't want anything that serious and just want a new friend to do things with. See? Your choice.

On Senior Dating Sites, we don't begin exchanging messages with anyone who isn't looking for the same type of relationship that we are looking for.

And, even though it may seem a little odd right now (because we spent most of our lives without any kind of "computer dating"), many wonderful senior love stories have begun with a meeting from online senior dating sites.
Dating Sites
for
Seniors ONLY


Most online dating websites are geared toward younger people because there are so many young singles wanting all kinds of dating opportunities. And, that's great for them.

For us seniors, something more meaningful and more stable is usually the desire. And, we want to feel comfortable in a site with other seniors who are in our own age group. So, yes, there are senior dating sites just for us!

On the other hand, some seniors have come to enjoy their solitude, but, would still like to have an occasional companion of the opposite sex to share time with. That type of relationship is very available too on the best senior dating sites.

Remember: It's important to choose dating sites that have appropriate matches and possibilities for us. Sites that are filled with other Seniors just like us.

These are the types of choices we get on Senior Dating Sites.
Remember:

There Are Other Seniors Looking for
Someone Like YOU!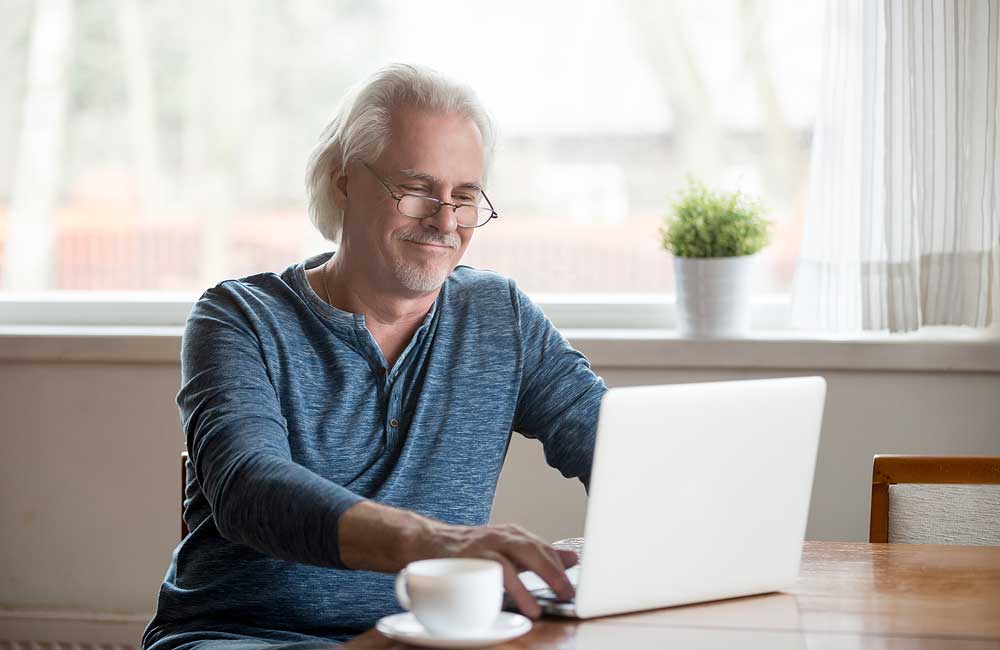 That's right! You're not the only senior out there who feels lonely and would like a new meaningful partner. AND, you probably don't realize there are a number of single seniors of the opposite sex who want to find a partner just like you.

In fact, You.

Yes, You. Just as you are. Just who you are. No alterations. You probably don't realize that there are many others out there who would love to meet You! Am I right?

So, give them a break and make yourself available on one or more Senior Dating Sites.

How Do We Meet
and
Date Online?


If you haven't yet looked, there are dozens, yes dozens and more dozens of dating sites. Too many. And, most are not right for seniors. So, how do we find the ones with an abundance of available seniors who are just like us?

We're going to help you with that question shortly. We're going to show you the Best Senior Dating Sites. Sites that have been around for many years and that have been very successful at helping seniors find each other.

But, what do you do once you get there?

Some sites are free. Most charge a fee of some kind. Some offer both options. That means you can look at their members and see if you want to participate (join with a paid membership). Membership fees usually start around $35 per month.

Usually you can browse the pictures and profiles (not communicate with prospects) before you pay anything, to see if the site has the type of people you're looking for.

Once you decide on a particular site, or, sites here's what you will do first:


Fill out a profile


Post some photos of yourself


Message anyone you find interesting



Let's take a look at all three of these:
Filling Out Your Profile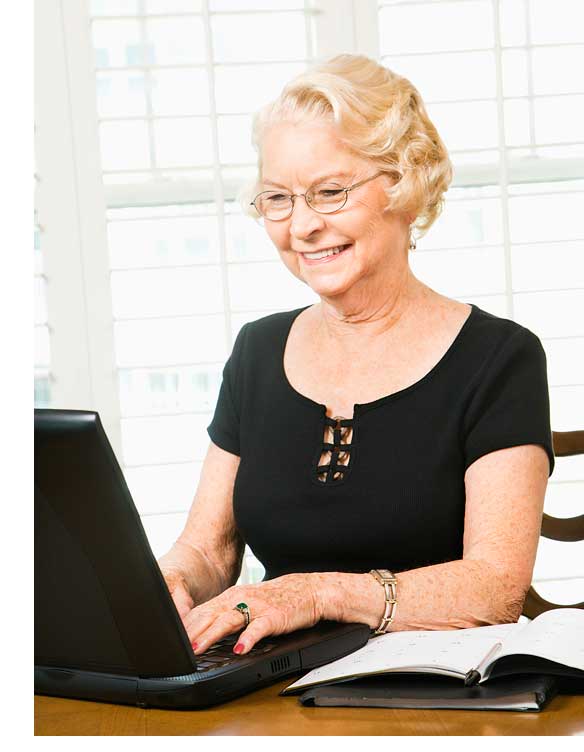 This is one of the best parts. And, what makes the better Senior Dating Sites work so well.
You will be filling out a profile about yourself. Telling everyone a little bit about yourself and what you want them to know. Use your personality here. It really helps you to connect with similar people.

You will also say what type of man/woman you are looking for: athletic, book worm, art enthusiast, smoker, non-smoker, etc,…. tall short, slim, a few extra pound…. It's totally your call.

All the potential matches you will be browsing have done the same thing. So, you will also get a feel for whomever you may or may not want to connect with.
Posting Photos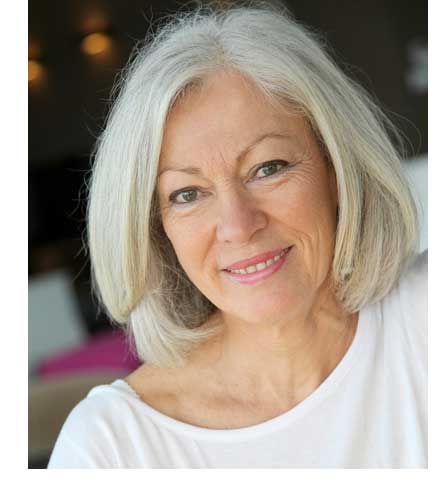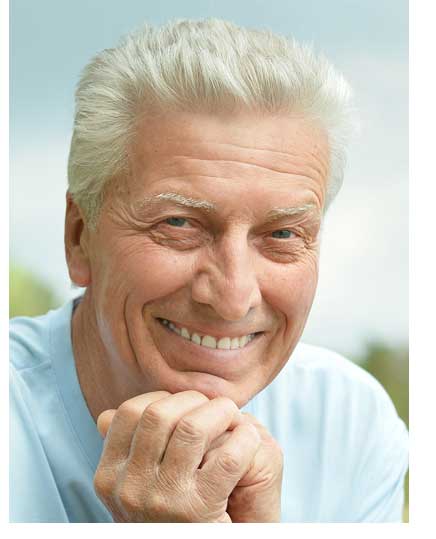 Next: You'll add some photos.

It's important to use current photos. Yes, we all thought we looked a lot better younger and are tempted to use pictures that ate 10 -15 years old. Don't do that. It won't help when you actually meet up.

Use photos that look like you at your best right now. Women: no blurry or grainy photos to hide the lines. The lines are a part of your beauty and your personal life story. Don't deprive us of them.
Messaging


When this is all complete, you will browse the photos of other. And, will will be in their browsings.

THEN: The fun begins! You'll use the messaging option to say "Hello". AND, your potential suitors will be doing the same to you.

Getting those first few messages is so exciting!


Remember: You don't have to answer every message you receive. You'll get to read their entire profile and see their pictures before you decide. If you are interested? You reply. If not, you don't have to do a thing.
"What Can I Expect
from
Senior Dating Sites?"


This is a Great question.

Using Senior Dating Sites to meet new seniors is just like meeting people the old fashioned ways. The difference is: You get to me a LOT more seniors a lot more easily. And, you get to meet other seniors who are looking for the same kind of new relationship that you are looking for.


Just like in every day life, there are:


Great and Wonderful People Everywhere


So So people


People you are not at all interested in


People you just plain don't like


Scammers



Just as in daily life, there are all kinds. All online dating does is enable you to say "Hello" to a lot more new people who want to meet you too.

One very nice thing with online dating is, almost all the people on there are sincerely looking for a new relationship. Just like you are.
Being Careful
Even though most men and women have good intentions, there are scammers everywhere. Everywhere. And, there are those who prey on lonely seniors, on the internet, as well.


It's not too difficult to see who they are.

For a very obvious example, if you're a 70 - 80 year old man and you get a very flattering request from a 22 year old (who doesn't even belong on the site)…. 99% she's really interested in what you own and what you will buy her.

Or, a 40 - 50 year old man who is very quickly and heavily romancing a 70 or 80 year old woman… you should probably run away and delete/block that one asap. No matter how gorgeous you are.
Those are obvious. The more subtle ones are the ones to look out for. Here are some tips on how to recognize them:
"How Do I
Stay Safe?"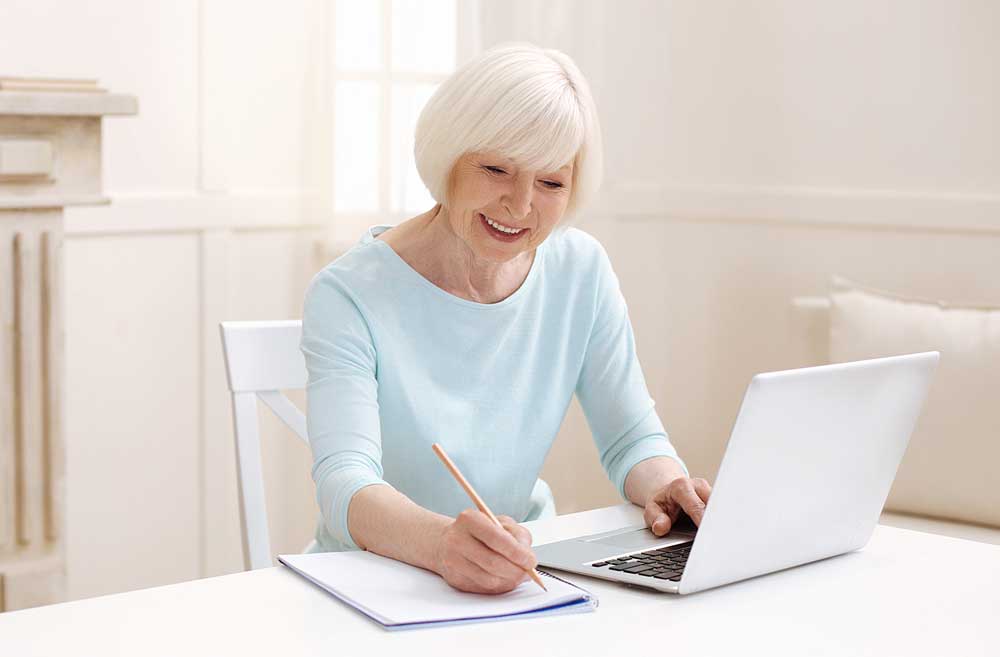 FIRST: Never Ever give out any personal information about yourself until you have had several conversations and feel the person is genuine and sincere.

That means not even your phone number. NOT your address. NO clubs you are in. NOT your place of work. NOTHING. You will be able to chat through the dating service with emails for as long as you want. Until you feel really comfortable.

Senior women have a lot of wisdom. For Sure!

BUT: Senior women can also be more lonely and vulnerable to con men and scammers.


Treva Brandon Scharf is an ICF Certified Life Coaching and Dating expert. She talks about the importance of staying safe when dating and meeting people online. And, she also talks about how this is especially important for women over 50.

Remember:  If a man sound "too good to be true" he probably is. We're all just normal people. We're seniors. We've been around the block a few times. We all have scars and bruises and all kinds of normal imperfections. Expect to find these things.


So, with that said, here are some things to watch out for when meeting people and dating online. These are all red flags that say no, no, not this one….


#1  If he asks for money (immediately hang up! and BLOCK him on the dating site.)



If he asks for any of your personal information (Never, Never, Ever give it out. Never.)



If he doesn't make plans or fails to keep them (He's not really interested. Don't waste you time and energy. You are far too valuable.)


If he tells you a sob story about his ill mother, family member, or even his own health. (99.9% LIAR LIAR pants on fire!!

This is the #1 scam tactic in the dating world today

)


If he comes on too strong and too soon (He wants cash. Or, needs a place to live.)


If he only texts and never calls (possibly very married)


If he can't prove he lives where he says he does (professional scammer….)


If he is very vague about his past (again, scammer…)


If he refuses to meet virtually via Skype, Zoom, or FaceTime. He has to meet in person. (Don't do it! Block him.)


If he ghosts you or shows inconsistency in communication (married already!)


For the MEN:  Same advice!


* note:  If you ever have any kind of uncomfortable feeling about anyone on any dating website, get in touch with customer service for that website. You are paying them a fee for their service and assistance. They are legally bound to help you feel protected.
Three Things
to
Always Keep in Mind:


1)  Trust your intuition


If you don't feel comfortable in any way, trust that feeling. Move on. There are lots of great people out there.


2)   Protect Your Personal Information

Stay private. ALWAYS. Anyone truly interested in you will respect your position. If they don't, drop them immediately.


3)   When in Doubt, Ask for Help

There is nothing wrong with needing and asking for help.
THE 5 BEST
Senior Dating Sites
OK. Are you ready to get started?

Great!

 Here are the 5 BEST Senior Dating Sites:
Senior Match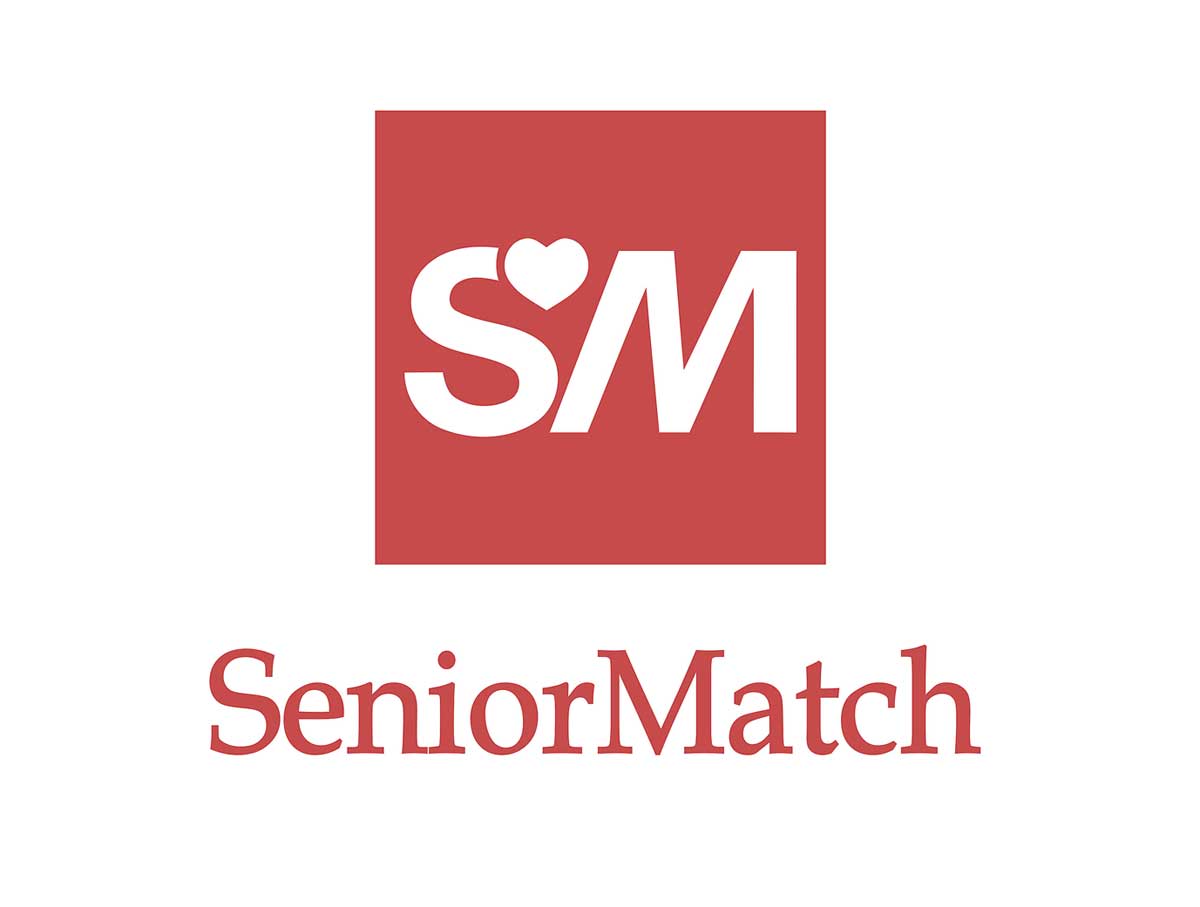 SeniorMatch
is our favorite because it's so easy to get started and you get the feel of online dating for seniors.

Senior Match is just for seniors. It is the largest dating site for seniors. It started in 2001. Unlike Match.com which is for all ages, but focused primarily on younger adults, Senior Match (an entirely different company) is devoted to seniors only.

Senior Match focuses on seniors 50+ and won't allow anyone under 40 to join. And, it's not just for romance. If you're looking for a new love, or, just companionship, a travel buddy, a friend for activities... it's all here.

The options are great because some of us are looking for a solid committed relationship, and, others just want something casual and easy. Senior Match offers us these choices.

Senior Match offers a great no nonsense approach for the commitment minded. And, a no pressure situation for those who just want to make some new friends and find good senior company.

Very nice!
Membership Plans:

Senior Match offers both free profiles with some included features, as well as paid membership plans that include all available member perks.
Free Memberships: Free profiles on SeniorMatch have a lot of advantages that you won't find in many other online dating services. With a free profile, some of the things you can do include:


Search potential matches by age, gender and state


Reply to any messages or chats you receive


Add public and private photo albums


Send a wink to get a match's attention


Comment on profiles and photos


Post first date ideas, viewed by other users and used to ask someone out in a paid plan





Paid Memberships: Paid "Premium" memberships include all of the features of the free plan and the ability to send messages to those who interest you. Here's what else you get with a regular membership:


Browse anonymously


View most compatible matches


Initiate chats or messages with other members


Search possible matches by more specific demographic information like ethnicity, ZIP code or religion


Check when a member was last active on the site (gives you an idea of how likely they are to respond to your messages)


See who viewed, favorited or liked your profile or photos, unless they were browsing anonymously


Hide profiles from your search results


Access safety tips and articles about successful online dating


eHarmony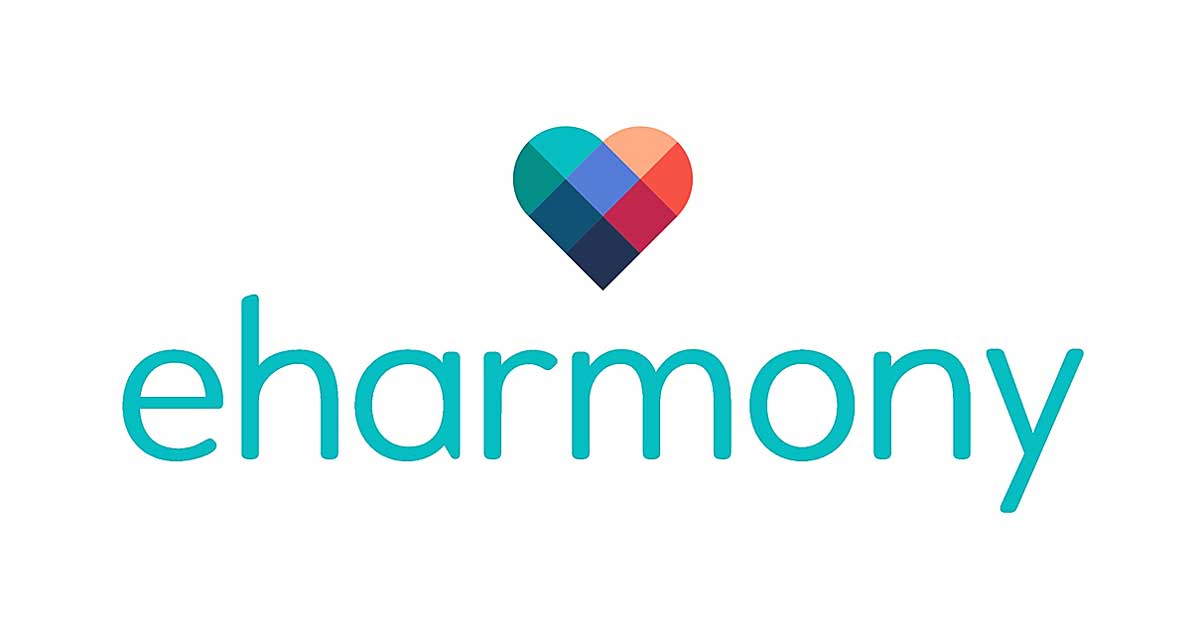 eHarmony
is our #2 pick. It is best known for having the most people who are genuinely looking for long term committed relationships.

Matches are also made quite personality specific as opposed to looks specific.

Here's how they do it:

With eHarmony you fill out an extensive profile with an extensive personality test that assesses your lifestyle, goals, personality traits, and more. It's the most thorough personal assessment of all the dating services.

A big difference with eHarmony is that, from your extensive personality profile, they will send you corresponding potential matches. You don't have to scroll through hundreds and hundreds of profiles and pictures to find the right kind of potential dates.

The free version of eHarmony is very limited. You don't get to see photos or send messages. Again, all the free versions at all the dating sites only give a taste of what they offer. No real matching or dating.

eHarmony has been helping people successfully meet since August, 2000.
Here's a short 5 minute VIDEO by Alyson McLeod that shows you how to use eHarmony:
Silver Singles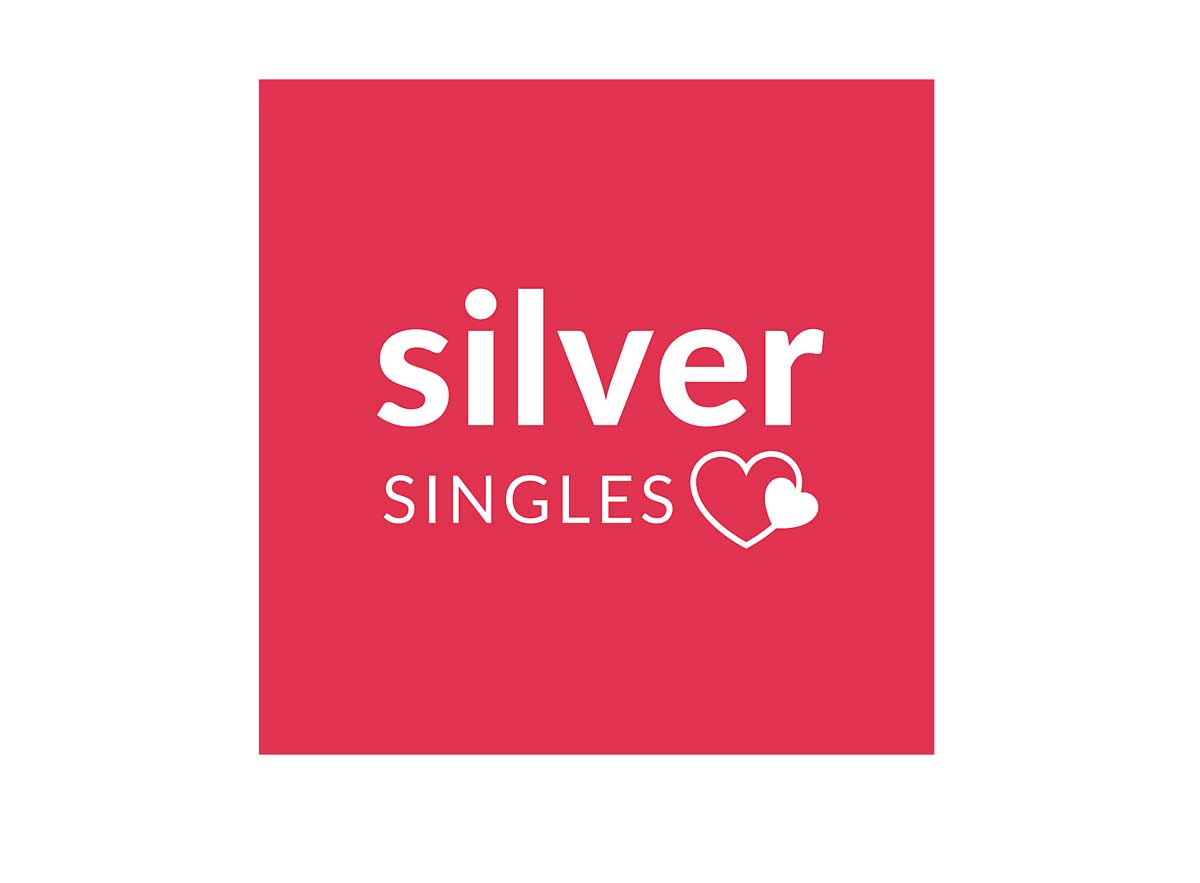 Silver Singles is another of the strictly senior dating sites. Obviously from the name…. It has been operating since 2002.

Silver Singles offers a comprehensive personality profile when you sign up. Many seniors especially like these, just as with eHarmony, because they say they don't feel like they are just thrown into a fishbowl of random seniors. don't feel like.

You get only 5 suitable matches each day.

This is real nice if you feel overwhelmed with hundreds of new profiles suddenly available. We still like eHarmony for the most comprehensive selectivity.
Our Time



Our Time started in 2011. It is also a seniors site with different categories for romance, travel companions, activities friends, and much more. Another very nice no pressure atmosphere. And, a little less expensive to try out.

Here's an interesting VIDEO review of Our Time. This video also gives you an idea of what it is like to use most of the Senior dating Sites:
Match.com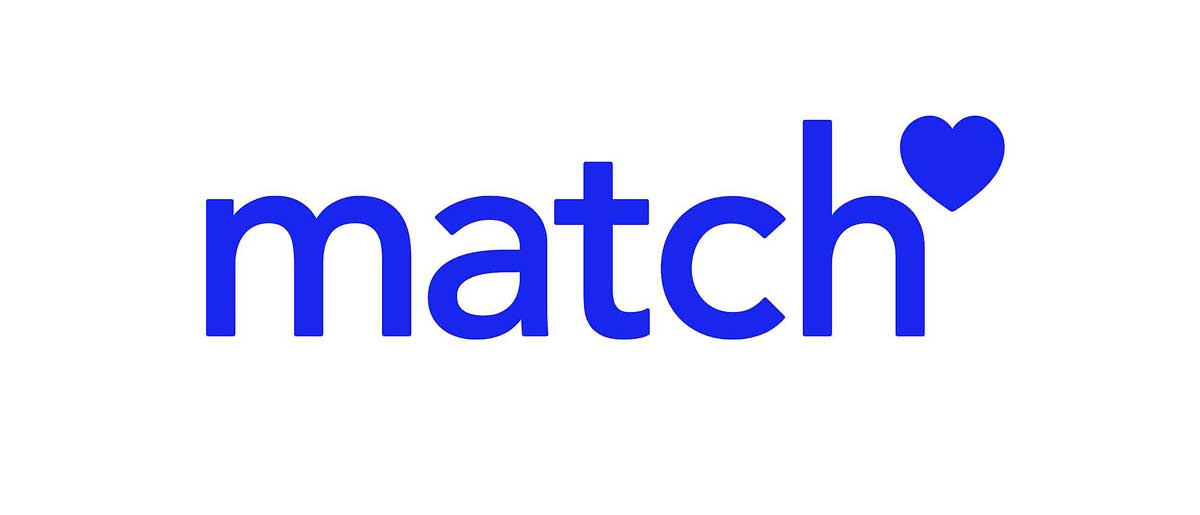 Match.com has been around since April 1995. It is one of the first dating sites and it has a very good reputation. It is for all ages.

On Match you will receive matches that fit your criteria. You can also browse profiles and pick whomever you find interesting to send a message to. This takes a bit more time and effort. But, you may find you are interested in someone that shares no commonalities.

Likewise, you will appear on other members' feeds and they will have the opportunity to message you.

Like eHarmony, the free version is really only a way to see how it works. You'll need a paid membership to really use it effectively.

Match.com Guarantee:

Match.com has a nice 6 month guarantee: If you don't find love in the first six months, the following six months are free.
CONCLUSION


Is It Worth Trying
Senior Dating Sites?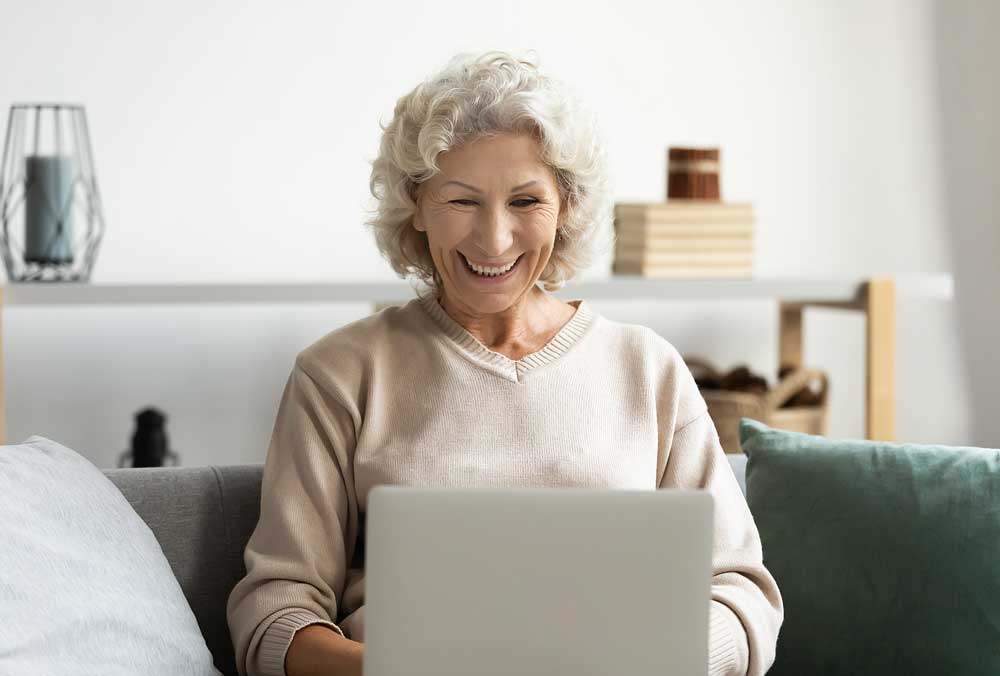 Is it worth trying Senior Dating Sites?
We think so.

Why?


1)  Because it's worth spending a little bit of money to possibly open up a LOT of new and exciting personal adventures.



2)  You can make new friends and possibly find a wonderful new romance. Even over 60.



3)  It's so much better than spending each night talking to the Cat and the TV.



4)  You can have a LOT of fun.




Putting the cost of membership(s) aside, what do you have to lose?

And, just maybe, like for thousands of other seniors, these senior dating sites will help you find the romance or friendship you would enjoy. Wouldn't that be Lovely?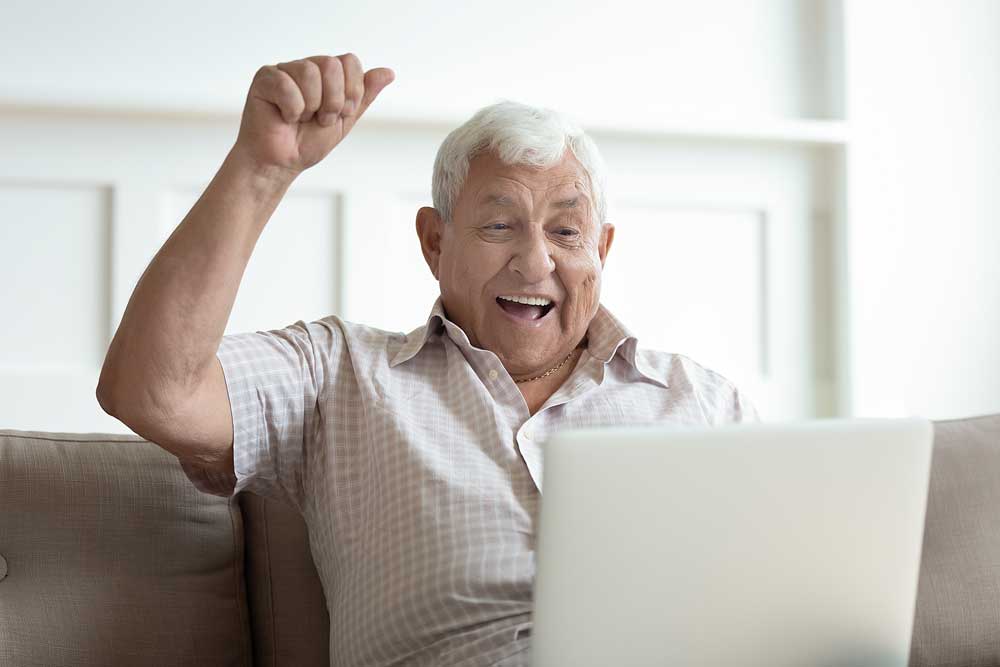 Wishing You Success
On a Wonderful New Adventure!  ~ William, Fiona, and Charlotte