Finding
Companionship for Seniors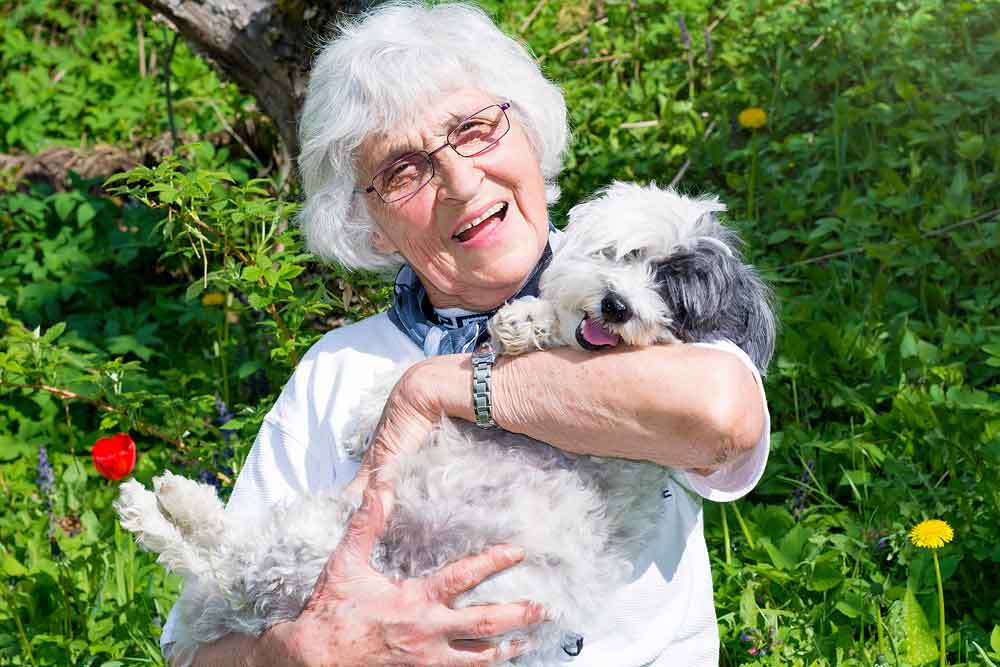 Finding wonderful companionship for seniors, especially our elder seniors who can not get out much, is very important.

Did you know a companion pet can not only add joy to your every day, it can add years to your life?

"Scientists found dog owners were likely to live longer than those who didn't have dogs: Dog owners had a 24% risk reduction for death from any cause, according to the study. For people with heart problems, living with a dog had an even greater benefit, authors said."

The research included 10 studies that yielded data from more than 3 million participants." reference: USA Today
The Importance
of
Companionship for Seniors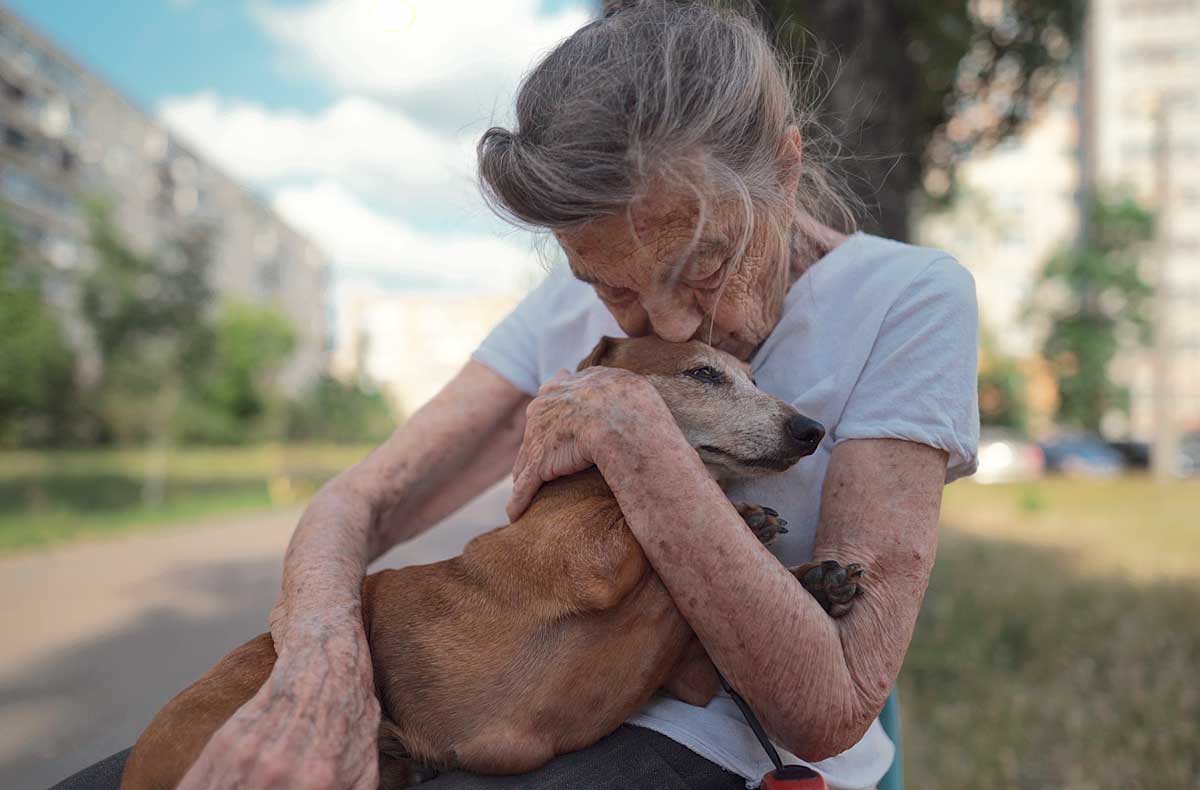 Did you know a majority of senior citizens living in the USA either live alone or are alone for most of the day?

It's no wonder that as we live senior lives there is so much loneliness and depression. And, these things negatively impact both our mental and physical well being.

From our experience, and, a survey of 412 senior citizens, we found most seniors (392) want to "age in place". That is: Live out their lives in their own home if at all possible. Be it their house or apartment.

381 of these seniors said they also want to maintain their highest degree of independence.

Sending aging seniors off to a nursing home or assisted living facility is not always the answer for seniors on the decline.

Very often some companionship is all that is required.

There are some very reputable companies that can provide companionship for seniors for a few hours a day. Some will even take care of the unpleasant duties seniors often don't want to deal with.

Still, one of the very best companions a senior can have is a dog. A gentle loving mature dog.
The BEST
Companionship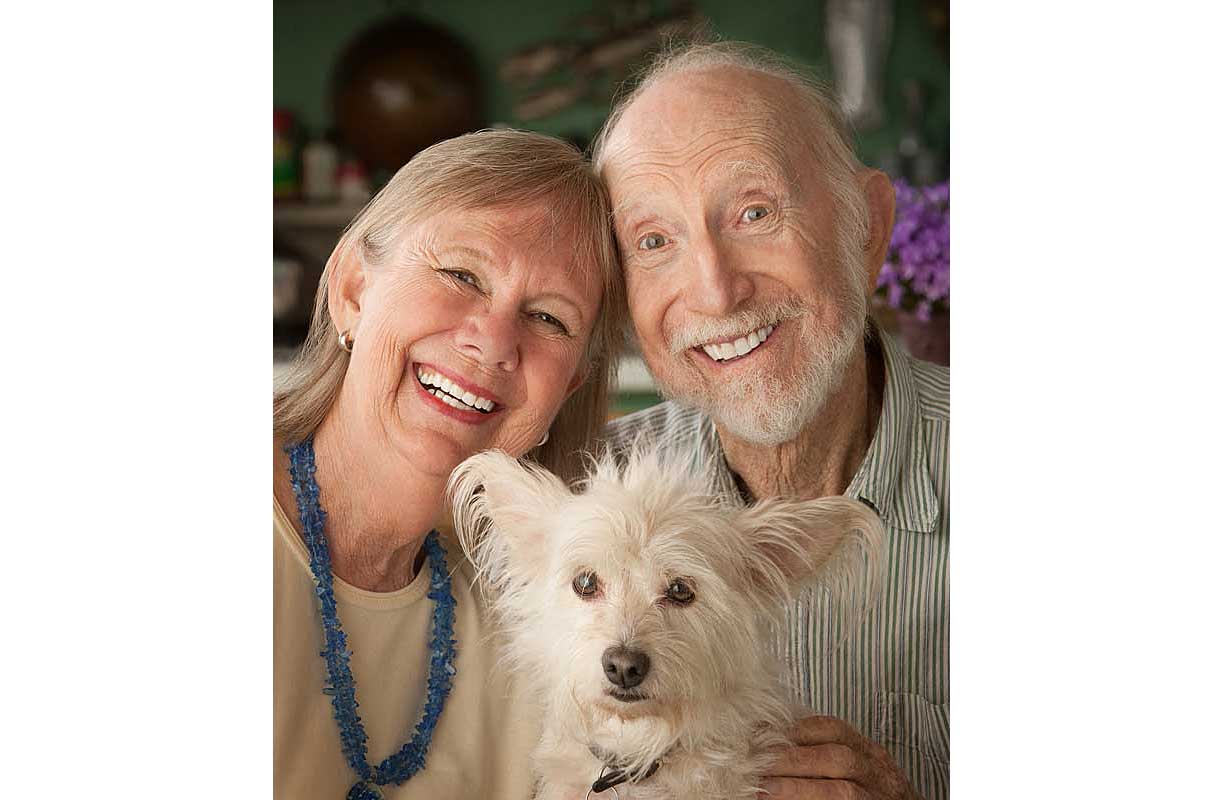 Want a companion that loves you without question and beyond reason? One that never argues and loves you unconditionally?

As you already learned, dog owners live longer and have a greater degree of wellness.

Whether our seniors (including ourselves) are ailing or not, companionship is of the utmost importance in helping to maintain both physical and mental wellness.

Companionship gives us a sense of connection and purpose each day. Something to look forward to. Friendship. And, love.

And, seniors can find all this, from having a dog.

A cat is almost as good.
The BENEFITS
of Daily Companionship


Without connection to others in this life, we feel lost and lonely. That's no way to live.

Did you know:
Companionship
Increases Lifespan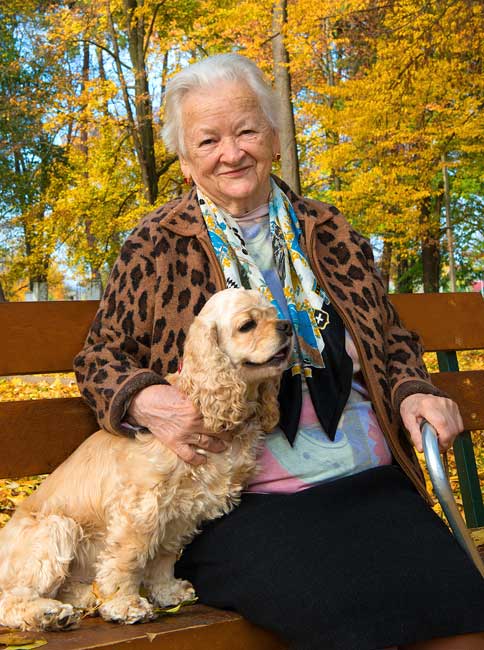 As you already learned, according to the studies, the companionship of a dog increases lifespan.
And, regular connections with a dog reduce or remove the feelings of isolation, loneliness, and depression. Things too many seniors suffer from. Especially as they reach more elderly ages.
Companionship has a positive impact on overall well being, both physically and mentally. And, therefore a positive effect on increased lifespan.

A dog, can be the very best companion any person, and senior, can have each day.
Companionship
Aids Faster Recovery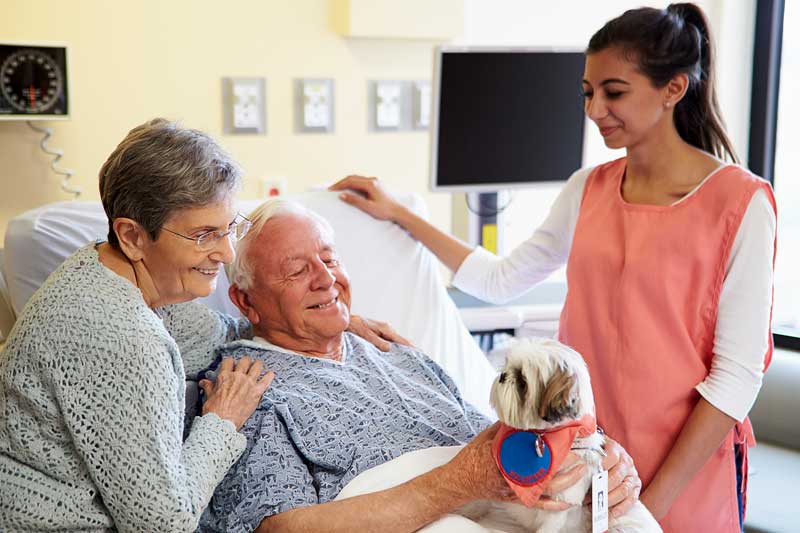 That's right.
Seniors recovering from virtually anything get better faster with companionship. Companions (humans or dogs) motivate us to do so many things like: have a conversation, exercise, go for a walk, play a game, etc… All these things are beneficial to and enhance recovery.
Companionship
Keeps Us Connected to Life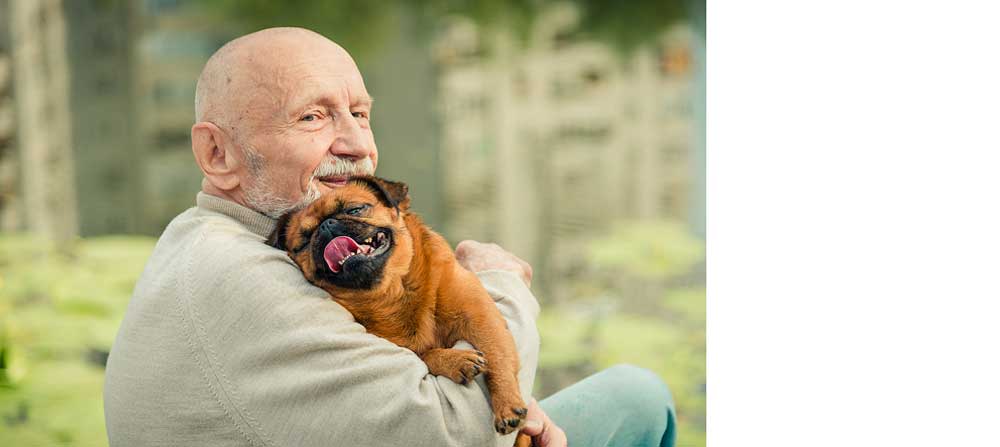 None of us were designed to live in our own Universe. Totally disconnected from others. We are totally social creatures. When we lose our social connections we suffer. Simple companionship, is one of the most important elements in our lives. 

Even when we have a circle of friends and companions, there are still a multitude of hours each day that most seniors will spend alone. A dog will fill those hours with friendship, love, and fun.
Companionship
Gives Us a Sense of Purpose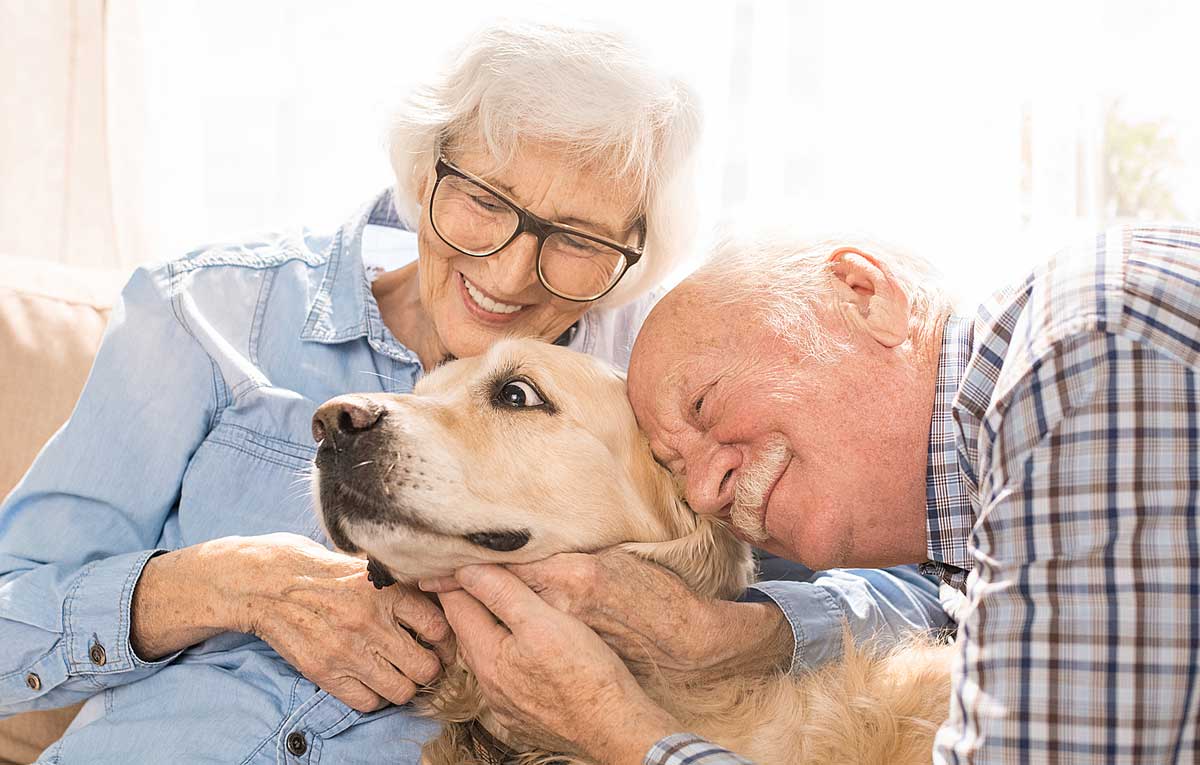 When a person wakes up alone, eats alone, goes through the day alone… There often seems to be no reason for what we do.

When we have someone to take care of, yes that includes a dog, even if all that care entails is feeding, short walks, and some time to cuddle, we regain a sense of purpose. And, purpose is essential to our well being. It puts meaning in our life. There is no greater feeling of meaning than in taking care of another life.
"Having a purpose in life is crucial for our well being."
What About
You?


Are there too many hours you feel isolated and/or lonely? Do you often feel disconnected from the world? From really living? Would you like to have smile on your face more often? Good company and a good cuddle whenever you need it?

Have you ever considered adopting a dog?

If this catches your interest a little bit, but you think you may be a little too old for a dog, we have an entire an entire article just for you called: "The Best Dogs for Elderly Seniors"
How Much
Does a Dog Cost?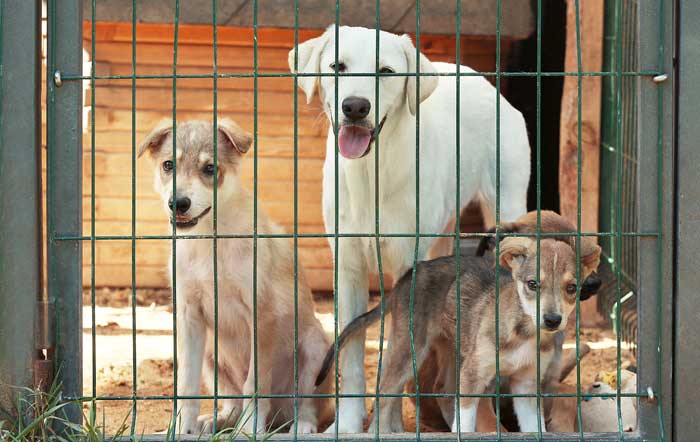 This is a very important consideration for many seniors who live on a tight budget.

Pure bred dogs are the most expensive. Right now, they range from about $1,000 - $3,000. Some are even more.

Dogs that you can adopt from a rescue or shelter usually go for about $300 - $400. And, these fees are used to maintain the shelters, pay the employees, and feed the dogs.

If you are very short on funds, you can even get FREE dogs. Very good dogs. From people who are no longer able to keep their pet for various reasons.

If you go to Facebook and search "Free pets in (your state)" you'll see all the most current listings. You won't find a lot each day. So, you need to come back to the website daily.

Please read the listing carefully. Some dogs are being given away because they are hyperactive or aggressive. You don't want one of those.

Others are being rehomed for various reasons. For example: the people are moving and their new apartment won't take dogs. These people put their dogs up for free adoption to a good home because they know life in a shelter is horrible and more often than not means euthanasia for the dog.

It's a good idea to check these listings daily because the dogs are adopted rather quickly.

Still, you can find a great new best friend in these ads for FREE.
Are Dogs
Easy to Care For?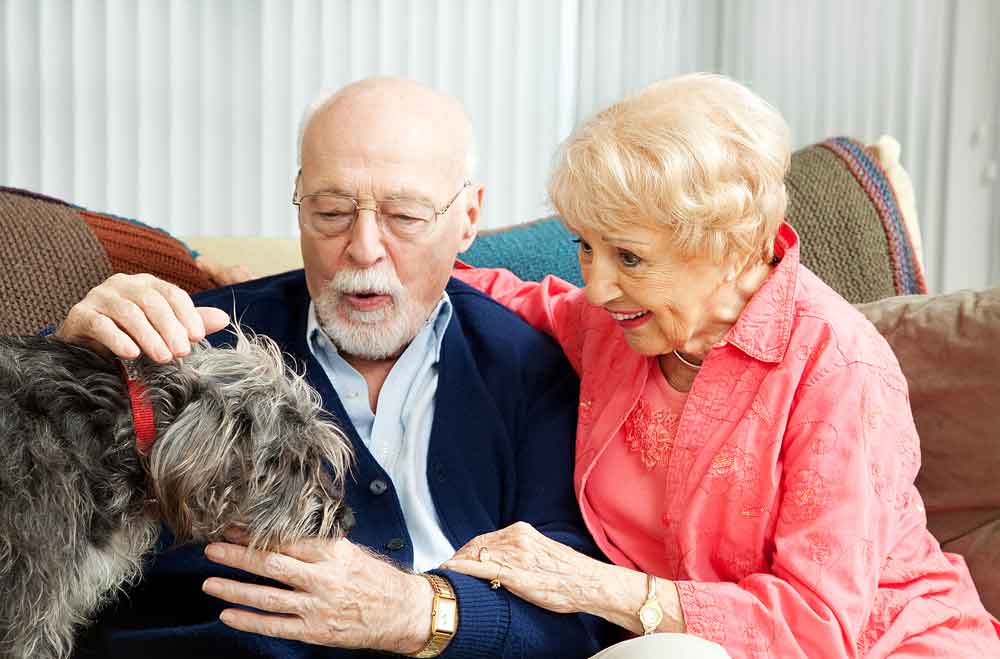 Puppies require a LOT of attention. Unless you have a load of energy, get a dog that is at least 1 year old.

If you adopt a mature dog, 3+ years old, that has a nice personality, care is a breeze.

All you need to do with a grown dog is take him/her out for a pee and a poo a few times each day, keep food in her bowl, and a bowl of water there for her too. AND, love her. That's it!

Pretty simple? You bet.

And, you'll have new best friend that will cherish you and stay by your side for the rest of their life.

Remember: It takes about 3 weeks for a dog to get used to their new surroundings. And, a few months to really settle in completely. So, in the beginning, be very patient and give extra petting, love, and treats to reassure them.

You'll be Amazed at how easy it is to fall in love.
Companionship for Seniors

CONCLUSION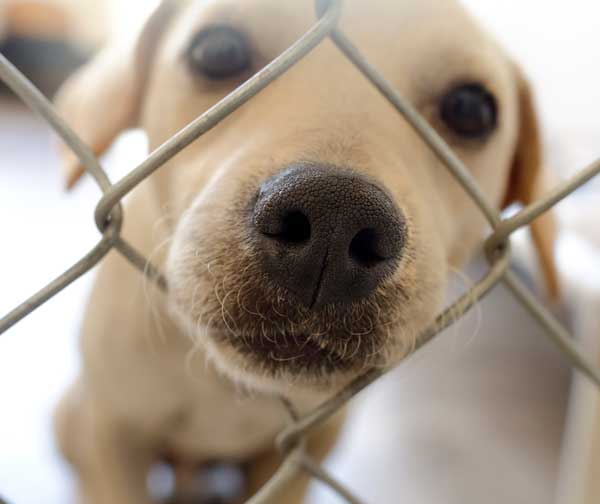 Someone is
waiting for you!
Companionship, communication with others is essential to the well being of all people. Young and old. We never outgrow the need or desire.

Too often, seniors, especially the very elderly, lack enough or even any communication with others throughout their days. This leads to feeling of isolation, loneliness, and depression.

Having a pet, a dog or a cat, gives connection to a human being. And, we all know the old saying, "A dog is man's best friend." If you've ever had one, you know how true this is.

If you are spending too many hours alone, please consider adopting a dog, who has no home or needs a home, from your nearest shelter or rescue. He/she will be forever grateful.

You will be happier, and most probably, live longer for having one.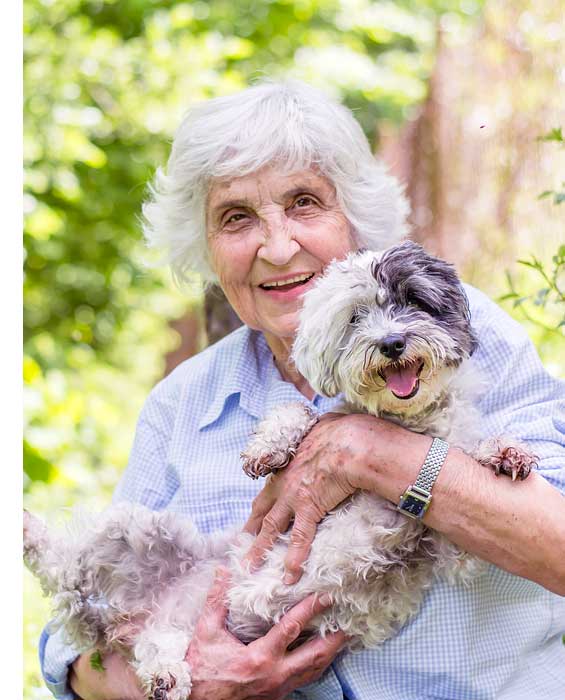 For a New Best Friend!  ~ William, Fiona, and Charlotte